Make Everything Bagel Breakfast Tarts for your next family brunch. They'll be a delightful, unexpected treat for the whole crew!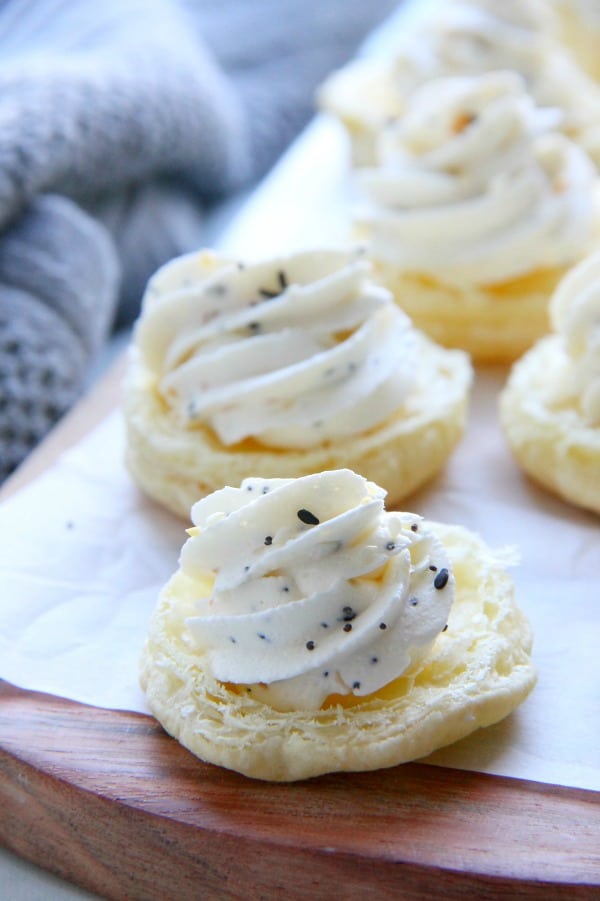 Click here to save this recipe on Pinterest!
Are you an everything bagel fan like I am? Do you even know what it is? Let me share with you.
Everything bagel is a type of bagel you will likely find in your local bakery. The seasoning is called this because it is a mixture of all different types of spices like poppy seeds, sesame seeds, salt, onion and garlic.
…