Creamy Sausage and Tomato Pasta couldn't be simpler with just a few ingredients. It's a fantastic Italian supper for any night of the week.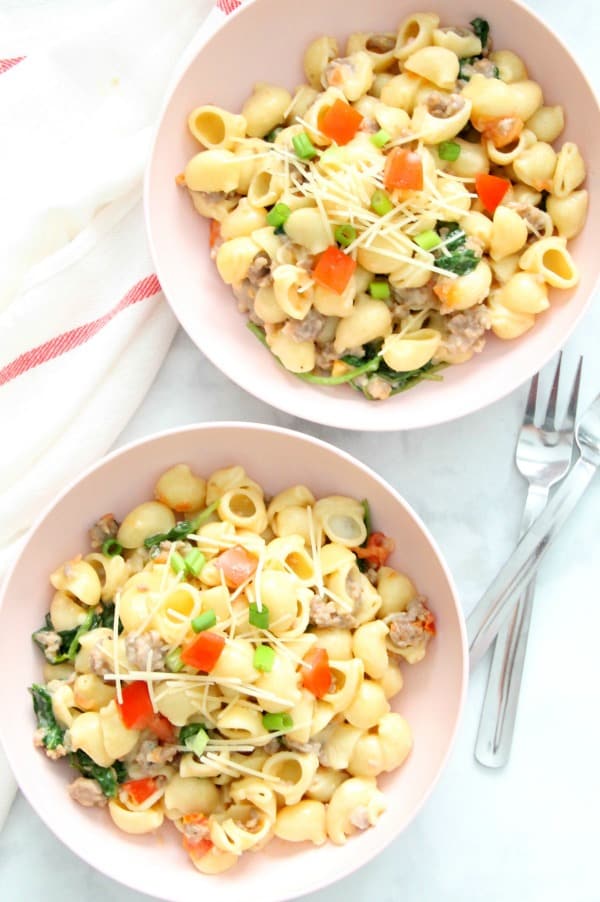 Click here to save this recipe on Pinterest!
Pasta is a staple in our house. We love it with the simplest of ingredients; butter and tomato sauce or with a homemade ragù sauce.
We're an Italian-American family, so we cook it at least three times a week. My husband would actually eat it every day if he could.
Years ago, my mother-in-law taught me to make a creamy béchamel sauce, or white sauce, as we call it at home.
I would consider this a staple in our house as well. It's so easy and versatile!

What is a béchamel sauce?
First off, this sauce is derived from and is a staple in French cuisine, although there is some debate that it was an Italian who created it for the French.
This sauce consists of butter, flour and milk. The butter and flour make a roux, then you add your milk to make it creamy and thick.
Some would suggest warm milk, which I've done before but not usually. Don't worry if your sauce isn't immediately thick, it will thicken as it sits over the heat.
A few tips about this sauce:
Never leave it alone, it can burn quickly.
Always keep stirring. This will help you get that creamy texture I was talking about before.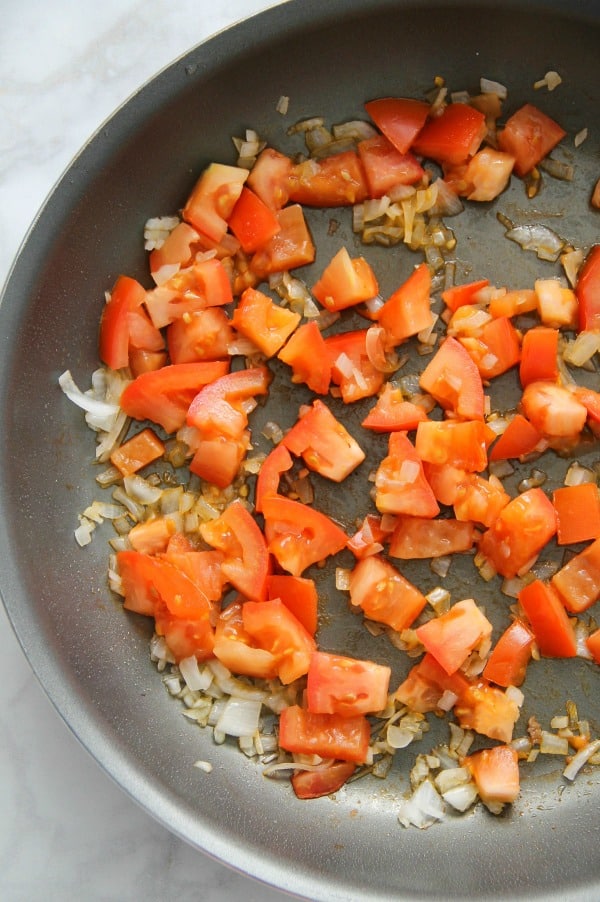 Can I add flavors to my sauce?
Absolutely! Actually, if you add garlic to this sauce it will resemble an alfredo sauce, which the family loves as well.
What kind of pasta can you use?
Any kind is fine, although I find it hard to mix the béchamel over spaghetti or a long noodle like that. Best to keep it short and sweet!
The sauce is super easy too. I didn't add too many herbs to the sauce due to the flavor of the pork sausage, but you are free to add them if you'd like.
If you are looking for more pasta recipes, how about this easy creamy shrimp pasta or this Italian sausage and artichoke pasta?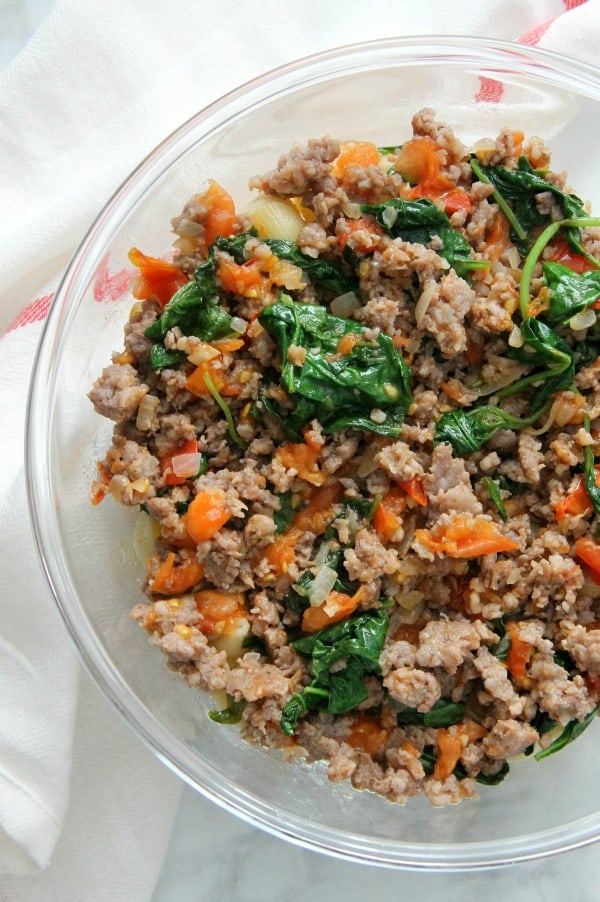 Want to follow along?
If you're on Facebook come check out this fun little group I've got going on. Instagram is a fun resource I'm using right now. If you make any recipes make sure to tag them #bittersideofsweetrecipes so I can see your creations!
Want to connect more with The Bitter Side of Sweet? Follow at:
Facebook | Pinterest | Instagram | Twitter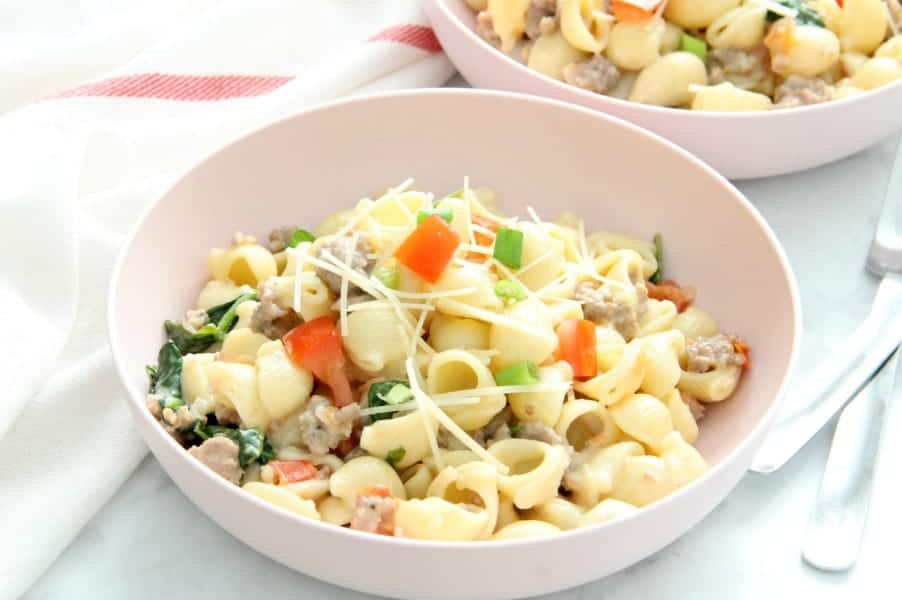 Don't forget to check out the original post of this Creamy Sausage and Tomato Pasta Recipe first seen on Food Fanatic!
Looking for some more pasta dishes that have sausage?