Here it is you guys. Finally I was able to make this Cool Mint Oreo Granola and get it down into a blog post!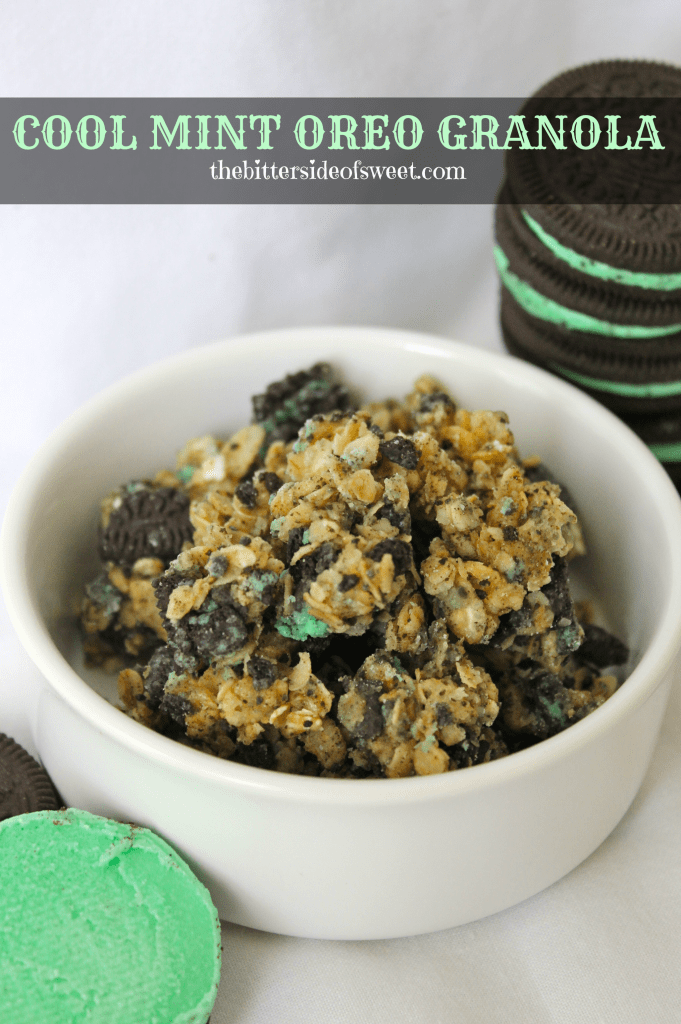 It is Teacher Appreciation Week and the theme at my child's school was baking. I was like, YES! I can do that. Day one we could share a recipe, so I jotted this recipe down and gave it to my daughter's teacher. Day two was send in a baked good or something like that. So I thought how perfect would it be if I baked the recipe I sent so they could actually taste what they were getting.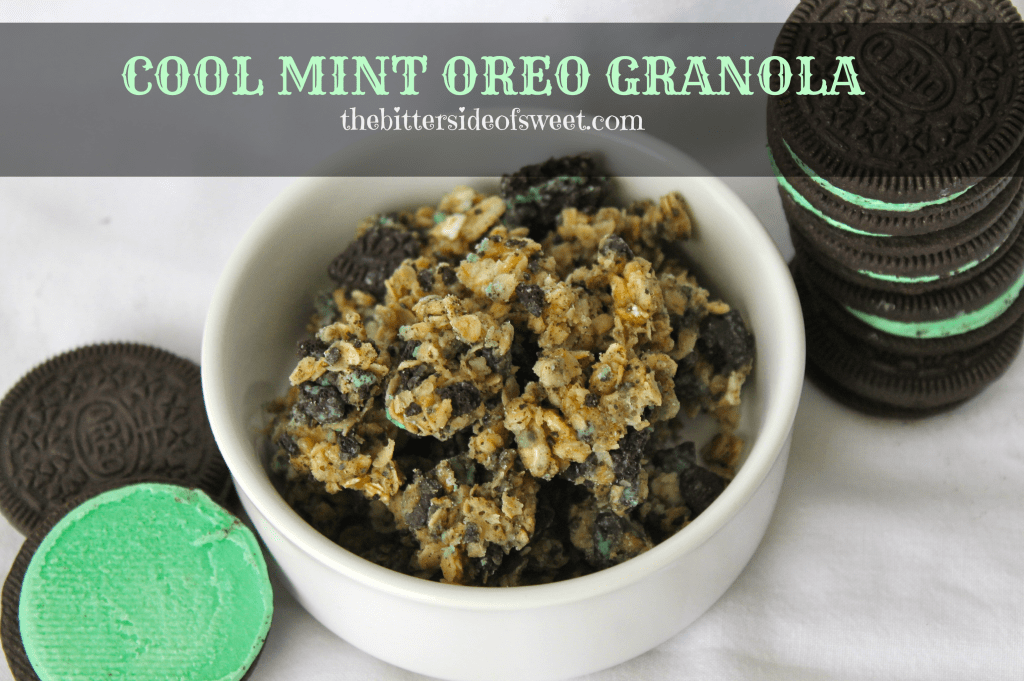 Since this doesn't really require any actual baking I still thought it would a great recipe and gift to give. My daughter said her teacher ate it for snack, so I hope she like it!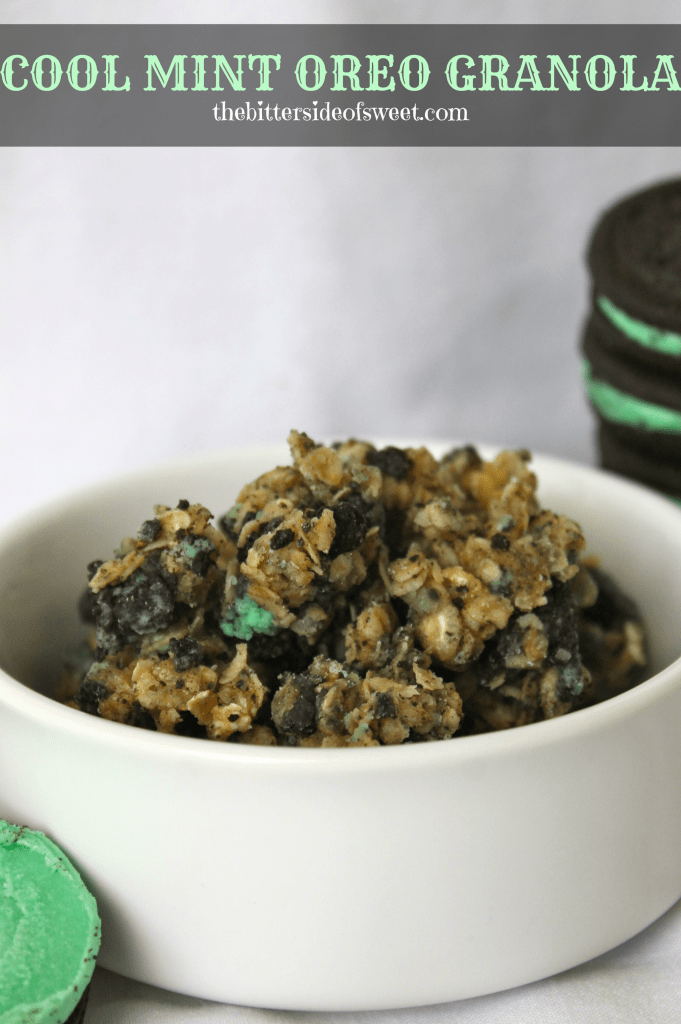 I had made these Cool Mint Oreo Granola Bars for you some time ago. I absolutely love the Cool Mint Oreos. Don't get me wrong, any Oreo is good, these by far are just my favorite! ENJOY!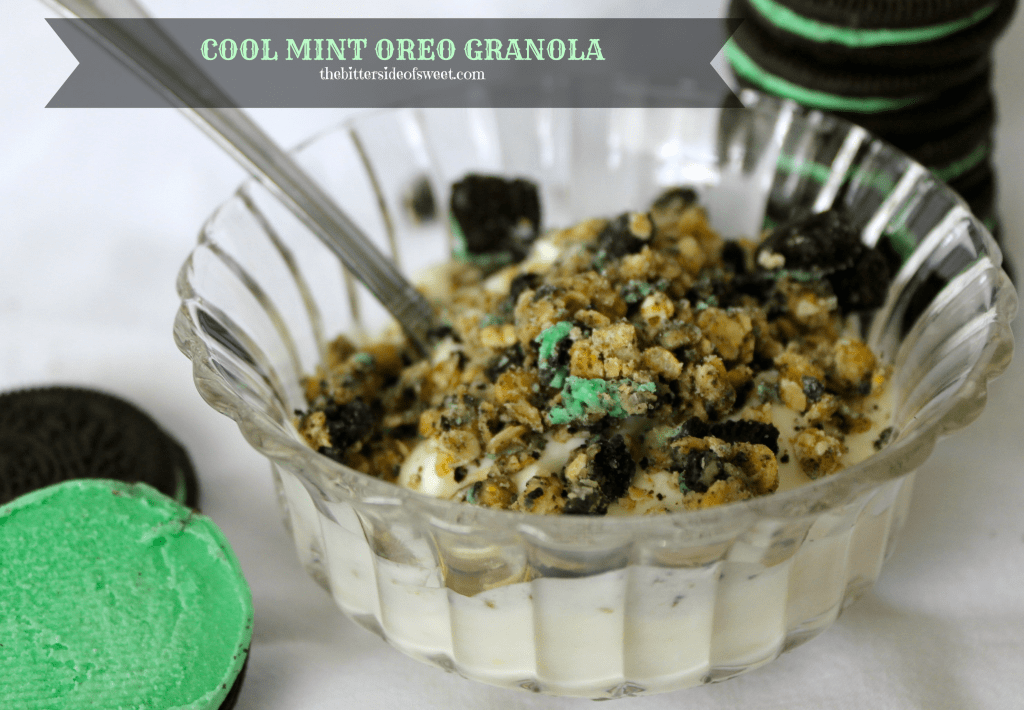 Want to connect more with TheBitterSideofSweet? Follow at:
Facebook | Bloglovin | Pinterest | Instagram | Google+
Cool Mint Oreo Granola
Minty flavored Oreos mixed with granola is perfect by itself, with milk or your favorite yogurt!
Ingredients
4 tablespoons butter
1/2 cup brown sugar
1/4 cup honey
2 cups quick oats
1 cup Rice Chex Mix cereal, crushed
15 Cool Mint Oreos, crushed
Instructions
Melt butter, sugar and honey in a pot on the stove.
Boil till all the sugar has dissolved.
Take off heat.
In large bowl add oats, chex mix and half of the crushed Oreos.
Pour butter and sugar mixture over the oats and stir well.
Add remaining Oreos.
Spread out in 9x13 baking dish and rest in refrigerator for 30 minutes.
Break into pieces and EJNOY!
Want more granola? Try these!
    Funfetti Cake Mix Granola Bars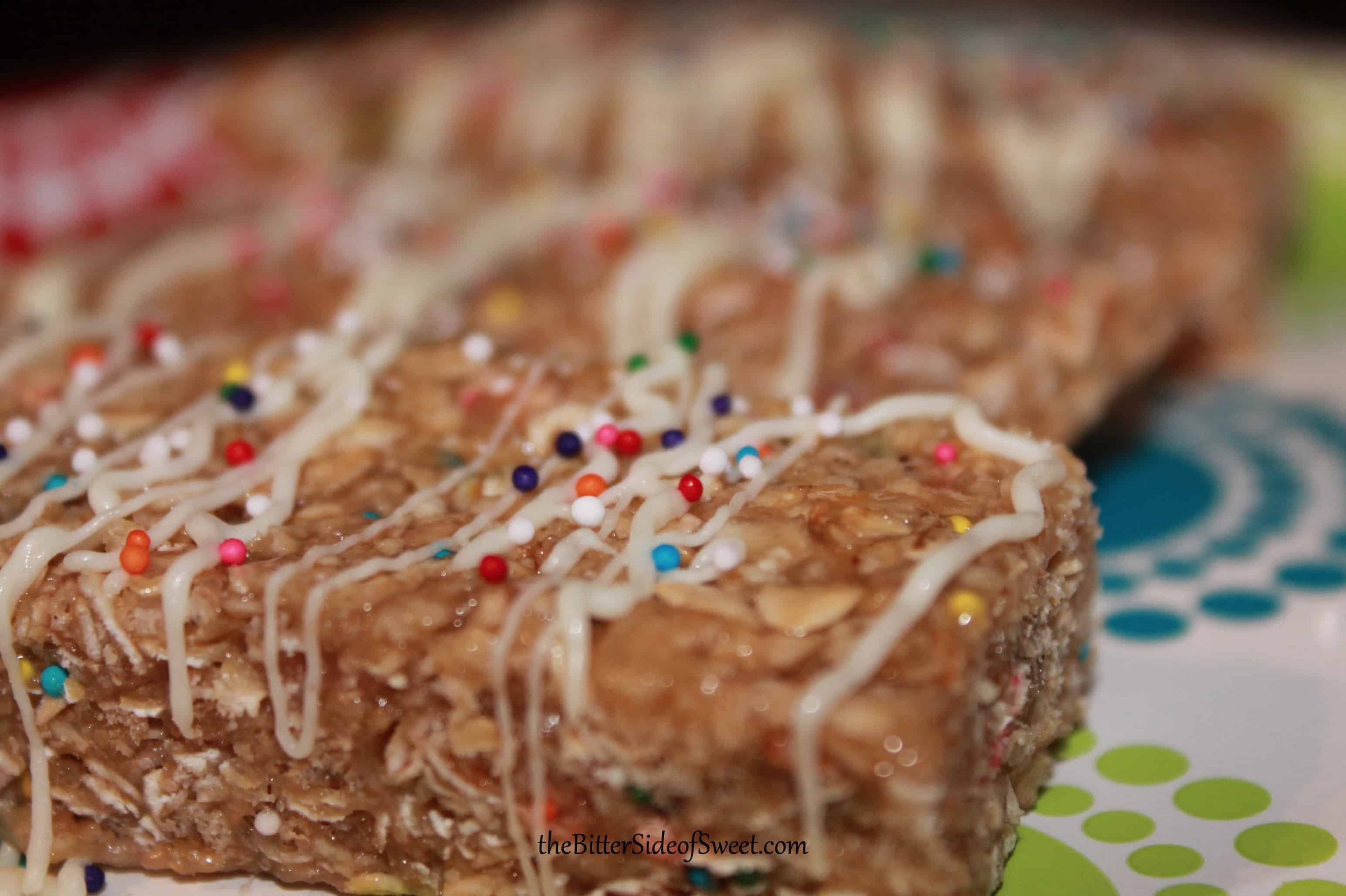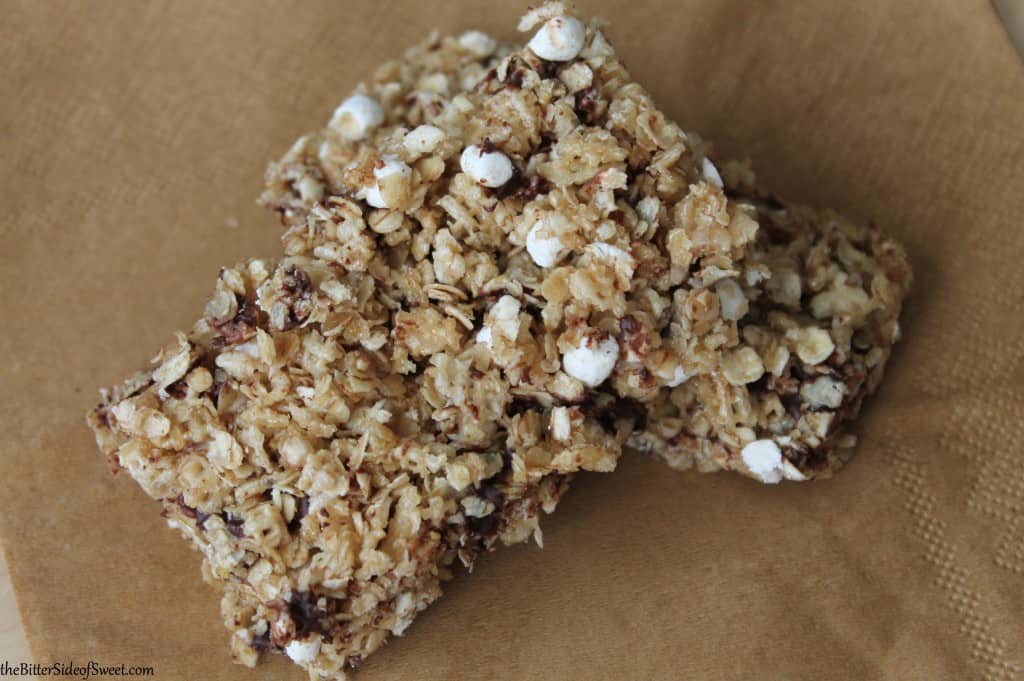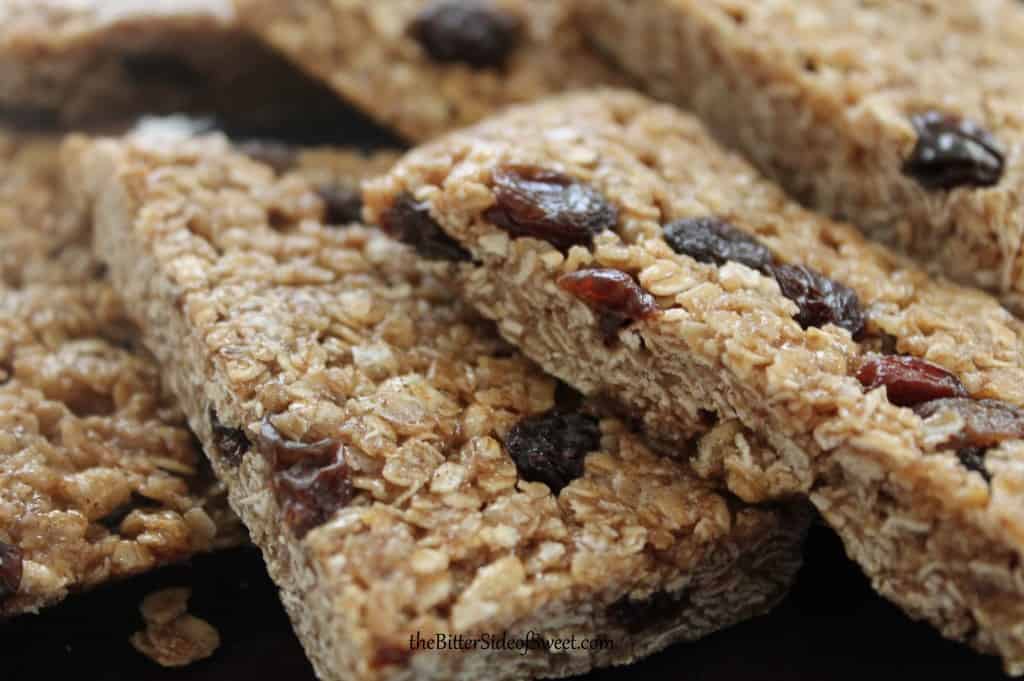 This recipe is linked over at: