This Chocolate Chip Pumpkin Mug Cake is an easy to make homemade mug cake with a fall twist! Made in the microwave in just a few minutes!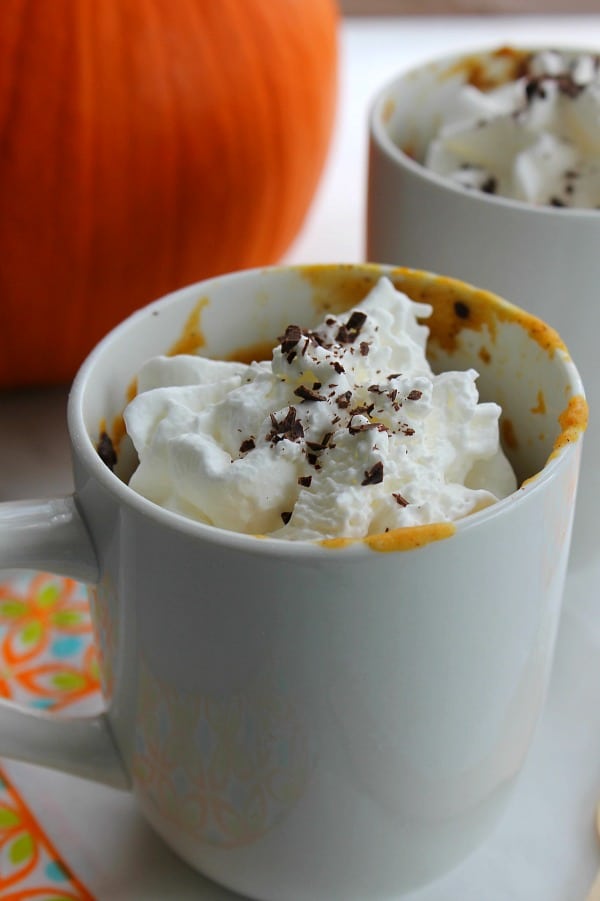 Click here to save this recipe on Pinterest!
Hey guys! I am back this week with another recipe for Pumpkin Week!
If you have not had a chance to check out all of the recipes, make sure you click on them below! There are so many different things you can do with pumpkin!
Need some ideas on how to use that leftover pumpkin that always goes bad in the refrigerator? One way is this Chocolate Chip Pumpkin Mug Cake!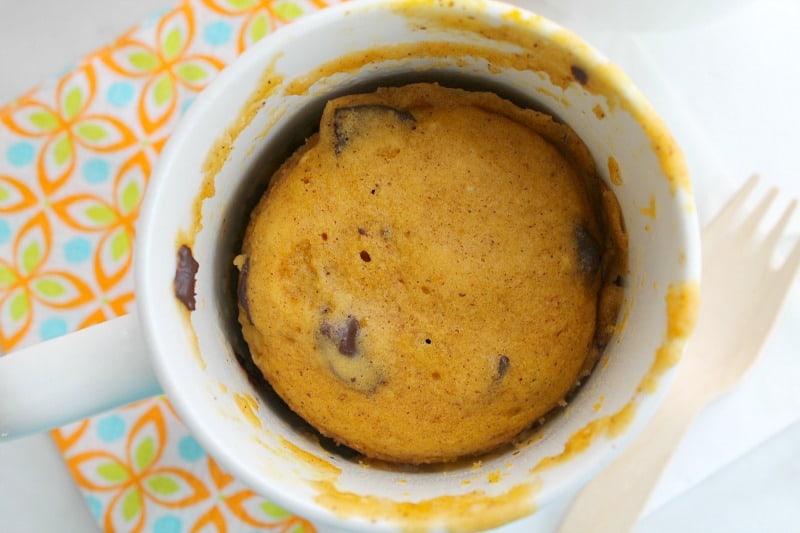 Over the last few years I have made a lot of recipes with chocolate chips and pumpkin!
It really is my favorite combination, so I knew I could not let fall roll by me without making something to include both of these flavors!
HOW TO MAKE MUG CAKES:
Mug cakes are super easy to make and you basically get instant gratification! I mean, how cool is it that you have cake in under 2 minutes!
Sometimes a girl just has to eat cake! Who's with me?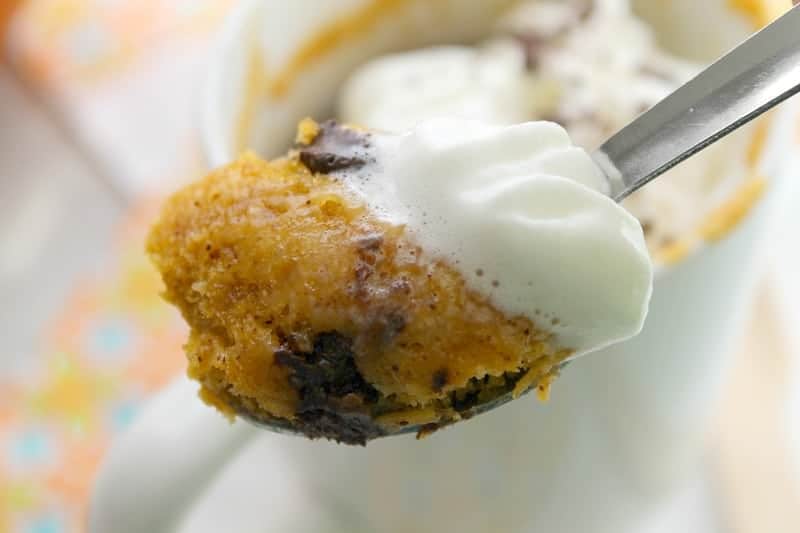 Awhile ago my daughter made a mug cake so I basically just used that recipe and added a fall twist to it by using pumpkin! I am so glad I did!
It is amazing and I love how the chocolate melts just enough! ENJOY!
If you're on Facebook come check out this fun little group I've got going on. Instagram is a fun resource I'm using right now. If you make an recipes make sure to tag them #bittersideofsweetrecipes so I can see your creations!
Want to connect more with The Bitter Side of Sweet? Follow at:
Facebook | Pinterest | Instagram | Twitter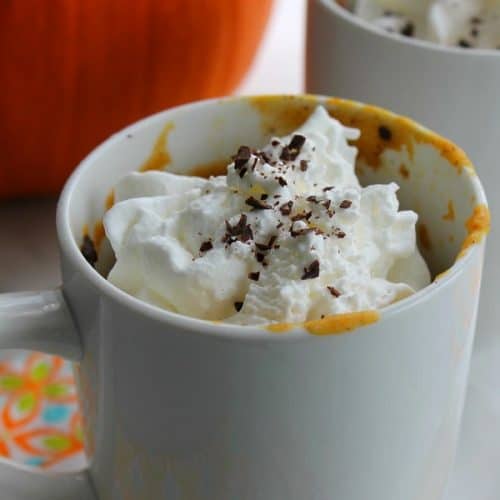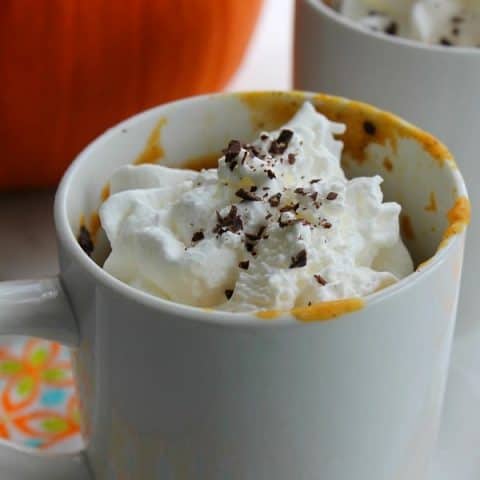 Chocolate Chip Pumpkin Mug Cake #PumpkinWeek
Ingredients
4 tablespoons flour
1 tablespoon sugar
1/2 teaspoon cinnamon
1/4 teaspoon baking soda
1 tablespoon vegetable oil
3 tablespoons milk
1 tablespoon pumpkin puree
2 tablespoons chocolate chips
whipping cream, optional
Instructions
In an 8 ounce mug whisk together flour, sugar, baking soda and cinnamon.
Stir in oil, milk, and pumpkin.
Stir in chocolat chips.
Microwave on high for 2 minutes.
Top with whipped topping. (optional)
ENJOY!
Recipes for #PumpkinWeek
Family Favorite Pumpkin Chocolate Chip Bread from Cooking With Carlee
No-Churn Pumpkin Spice Ice Cream from Love and Confections
Pumpkin Cinnamon Raisin Bread from The Redhead Baker
Pumpkin Coconut Curry with Chicken from Making Miracles
Pumpkin Donuts from Palatable Pastime
Pumpkin Empanadas from A Day in the Life on the Farm
Pumpkin Magic Bars from Hezzi-D's Books and Cooks
Pumpkin Seed Brittle from Gluten Free Crumbley
Sopa de Abobora from Culinary Adventures with Camilla