Blueberry Cream Puffs are an easy dessert for any summer barbecue you throw. Summer might be almost over, but these sweet treats are good all year long.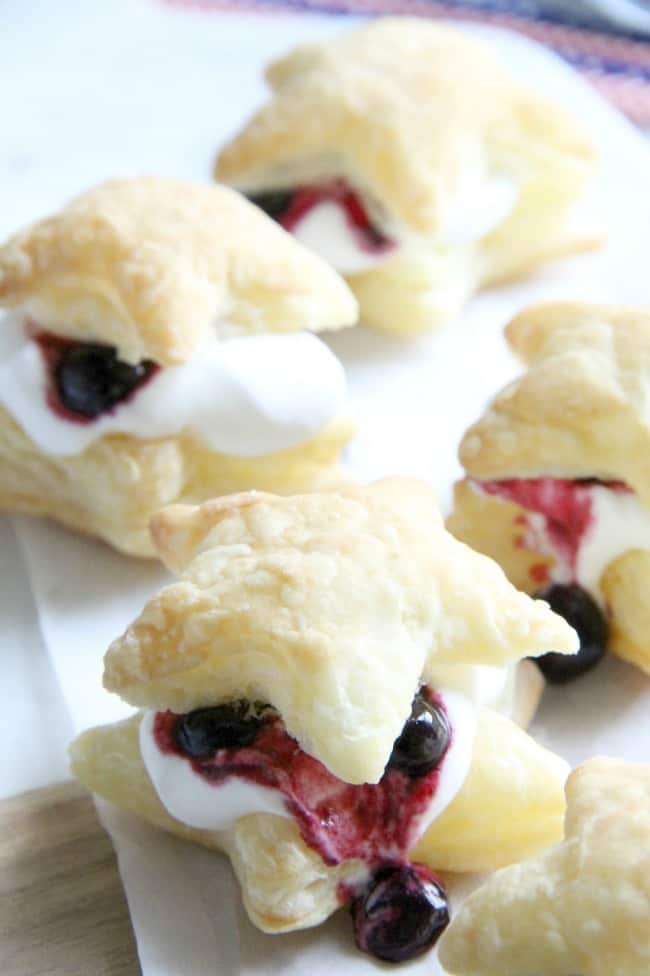 Baking seasonally is something I love to do because of all of the fresh fruit and produce I can buy, like blueberries!
Click here to save this recipe on Pinterest!
We are at the end of the season for fresh blueberries but luckily you can make these Blueberry Cream Puffs all year long.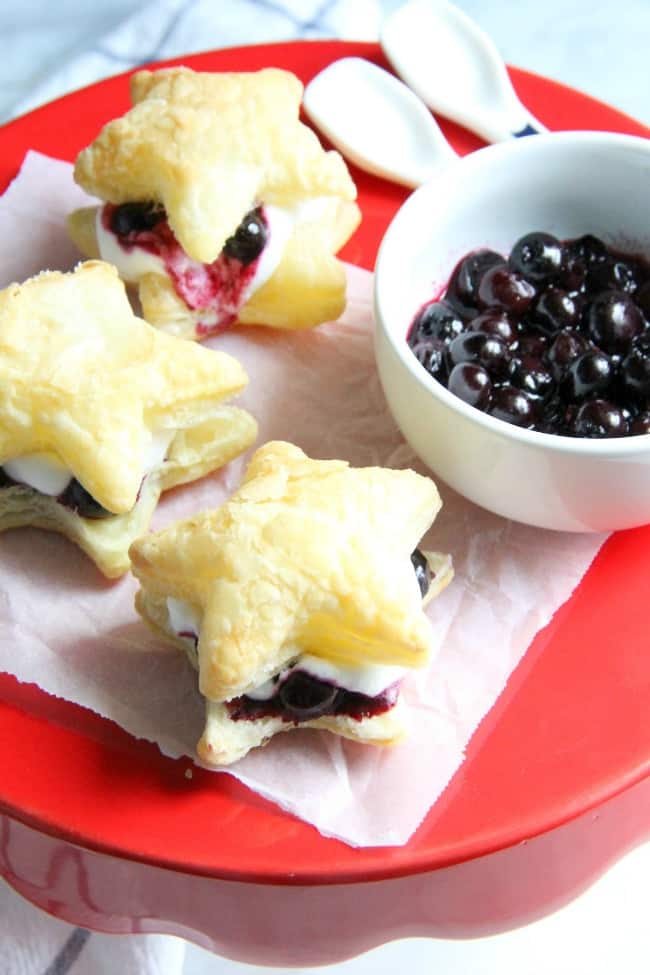 Using up those fresh blueberries you could also make these blueberry oatmeal muffins, which might be a good recipe for the first day back to school.
Which makes me curious, when do your kids go back to school? Since moving to Minnesota we literally have three months out for summer vacation!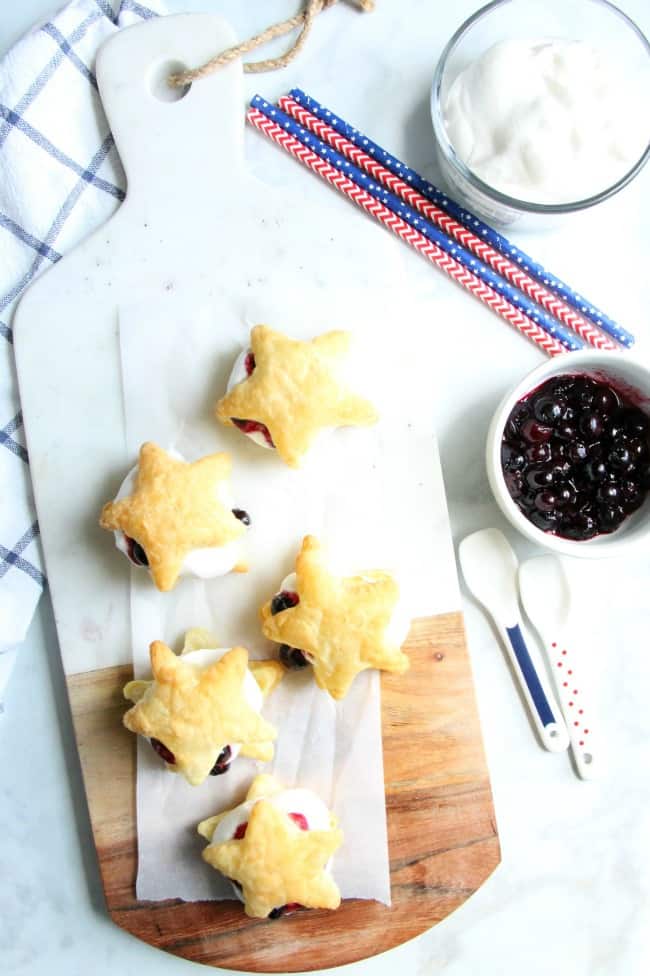 I do not like the winters, but a three-month long summer vacation is definitely something I could get used to.
With us heading back to school after Labor Day, I wanted to make an extra special treat for our final holiday before we get back into our routine.
I could have gone with a classic apple blueberry crisp, but the kids thought it was fun pulling out cookie cutters for these star shaped puffs!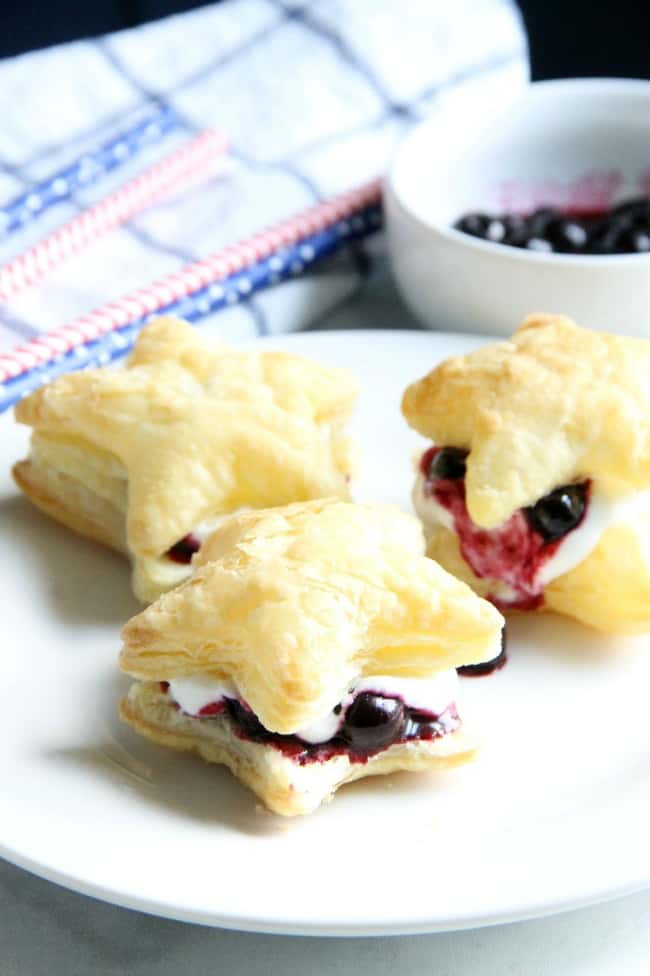 Searching on Pinterest, I saw how these cream puffs could be made into different shapes. Now I'm thinking of what I could do around each holiday!
Wouldn't pumpkin shaped puffs be fun?
This was actually one of the easiest recipes I have made in a few weeks. I simple had to cut the puff pastry and bake it.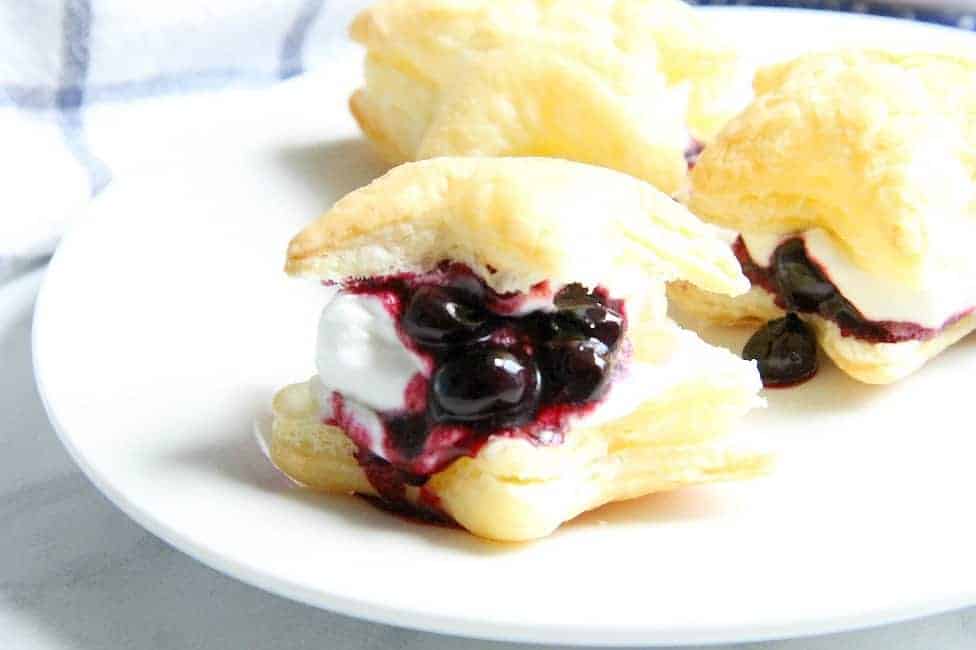 Then I cooked my blueberries and made homemade whipped cream while my stars were baking.
This recipe takes no more than twenty minutes of hands on cooking time, which is a plus in my book!
When it comes to the fruit that goes on here, you really could use anything. I bet a mixture of raspberries and chocolate would be fabulous in cream puff form as well!
The possibilities are simply endless!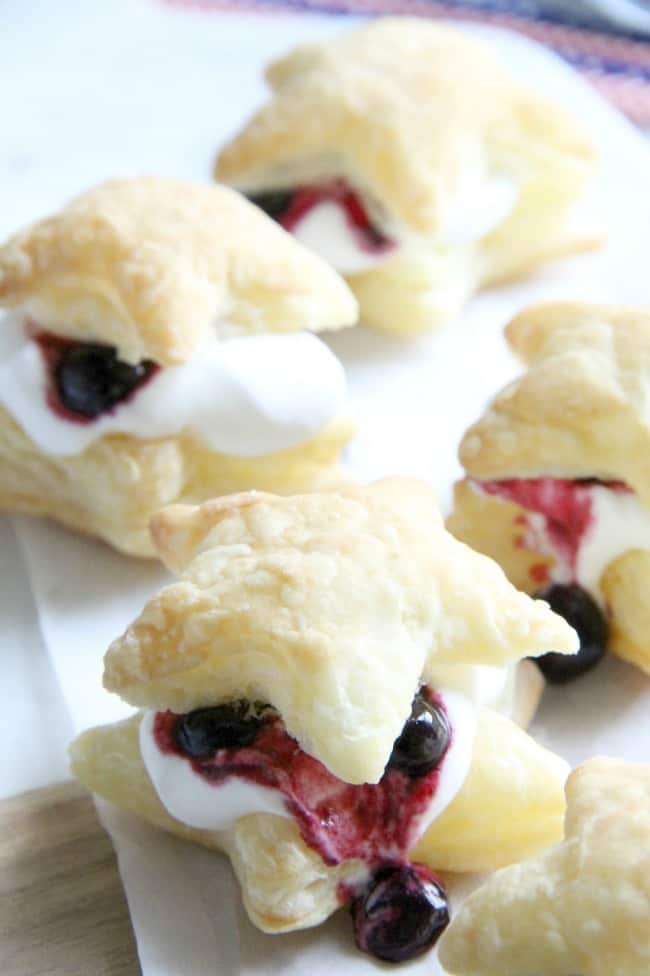 More simple recipes you could try are these Lemon Raspberry Cream Horns or these Pumpkin Pie Turnovers!
If you're on Facebook come check out this fun little group I've got going on. It's quiet right now because of summer but I'd love to hear more from you!
Instagram is a fun resource I'm using right now. If you make an recipes make sure to tag them #bittersideofsweetrecipes so I can see your creations!
Want to connect more with The Bitter Side of Sweet? Follow at:
Facebook | Pinterest | Instagram | Twitter