These Black Forest Pastry Cups are an elegant dessert that takes just a matter of minutes to bake up! Perfect for when you need something quick to serve!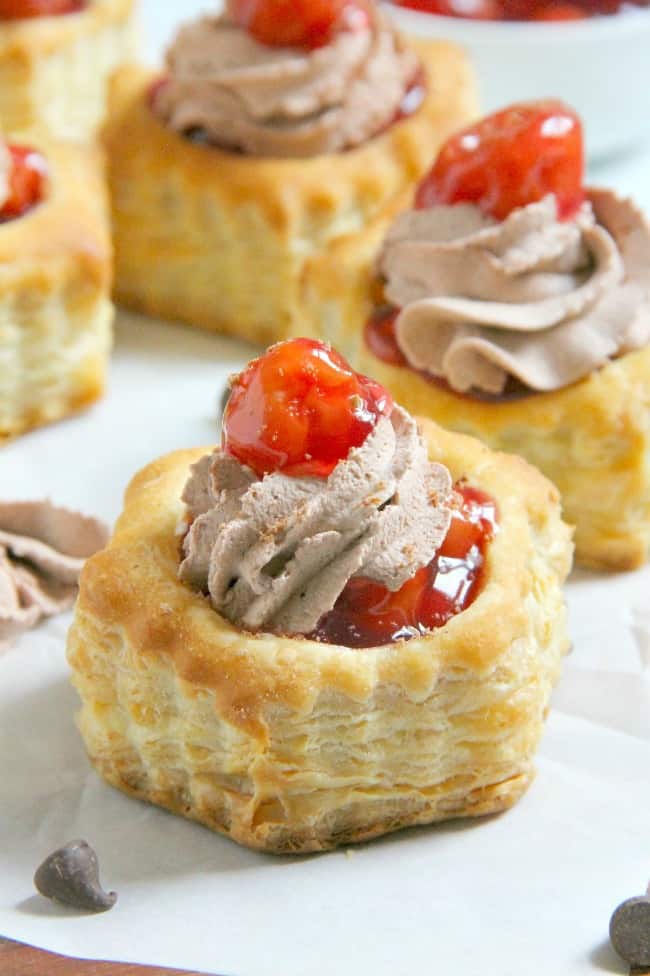 Click here to save this recipe on Pinterest!
I know we are in the middle of apple and pumpkin season but I need a little chocolate in my life!
Don't get me wrong I love both of those flavors but I hadn't indulged in any chocolate desserts for awhile so I decided to share with you these Black Forest Pastry Cups!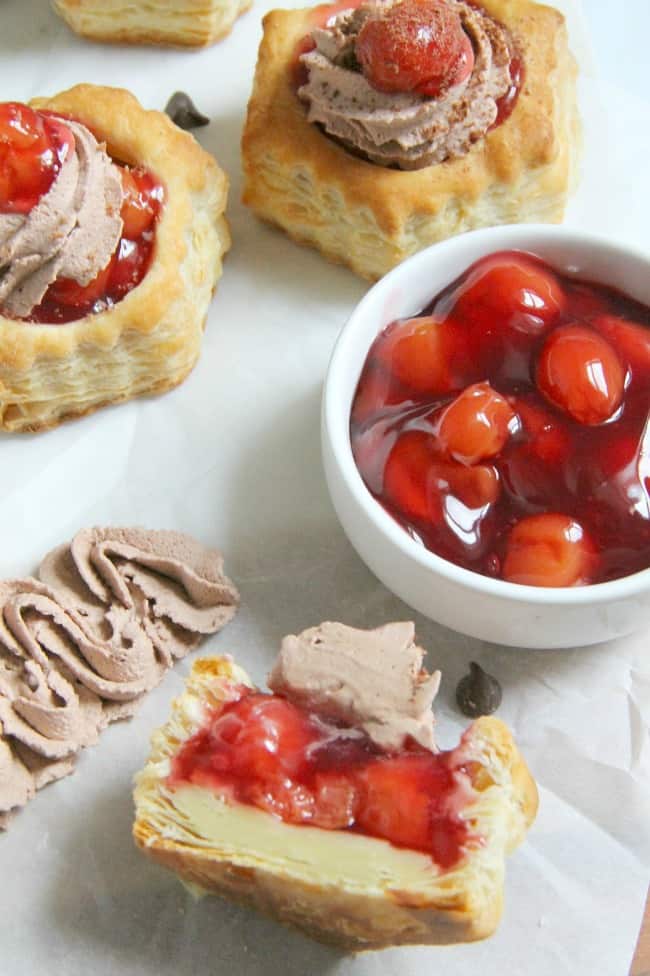 We made these to celebrate my youngest losing her first tooth! She is just a few months away from being 7 years old and she was getting a little impatient about not losing her teeth!
This event actually made me somewhat sad. I knew this was going to be my last experience for a child losing their first tooth so it was definitely bittersweet.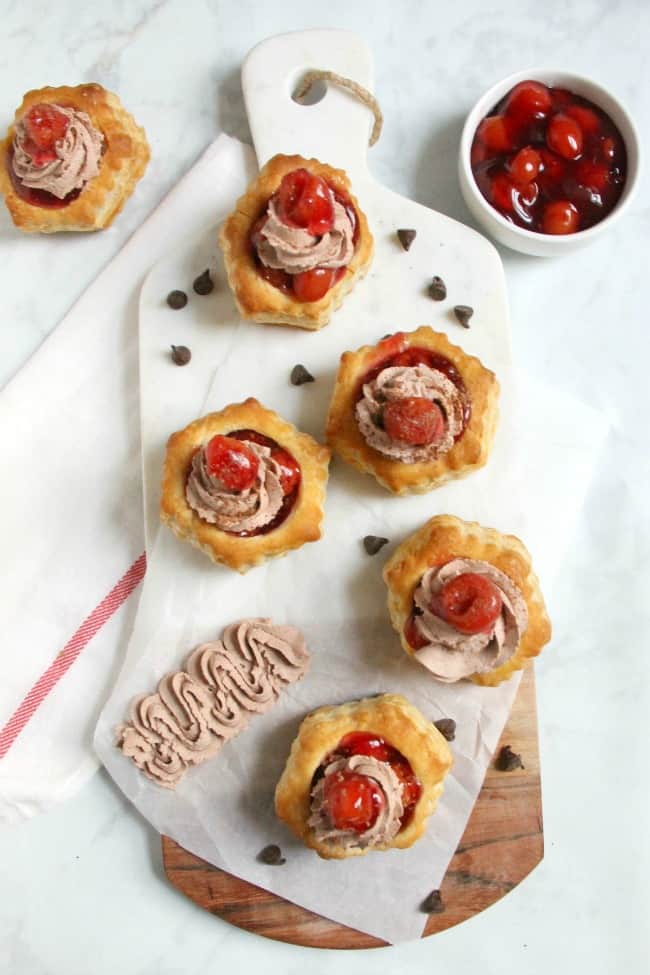 What was super sweet about this experience is that my daughter drew a picture and left a note for the tooth fairy. She got a big surprise when in the morning she had a response to her note and a dollar bill! Now she wants to go to the dollar store to buy something! It's cute!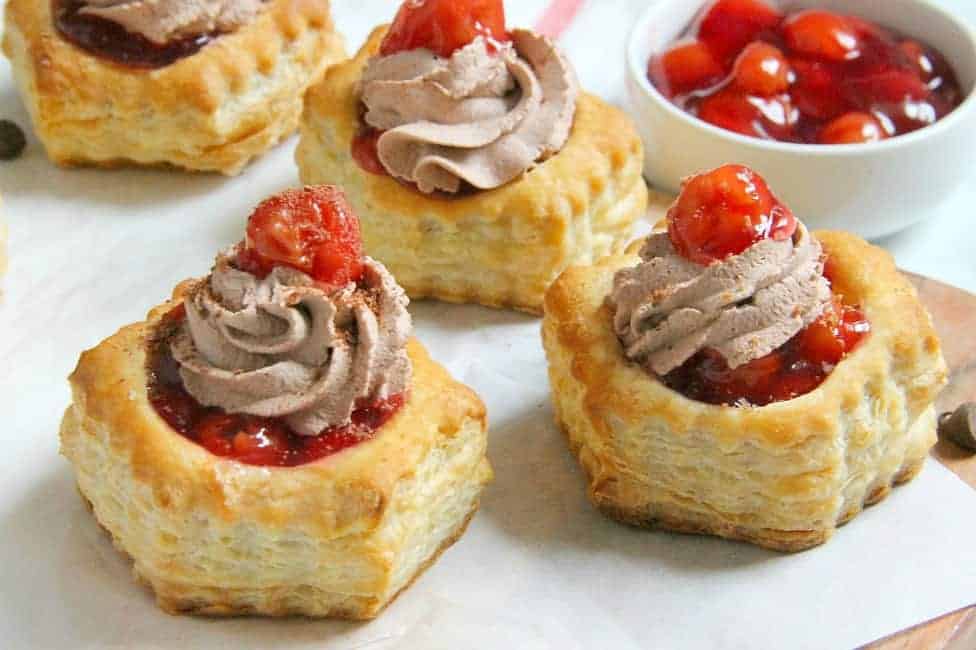 MAKING PASTRY CUPS:
So for these pastry cups. I do not use the cups too often but they make getting a dessert on the table super quick. I think the last time I used them was when I made these banana nutella puff pastry cups. Remember them? They were so good!
For the filling of these pastry cups I went with a simple homemade chocolate whipped cream and cherry pie filling.
When baking the cups I would start watching to see if they are done at the 15 minute mark. The package says minimum 18 minutes but if you have a gas stove they will cook faster!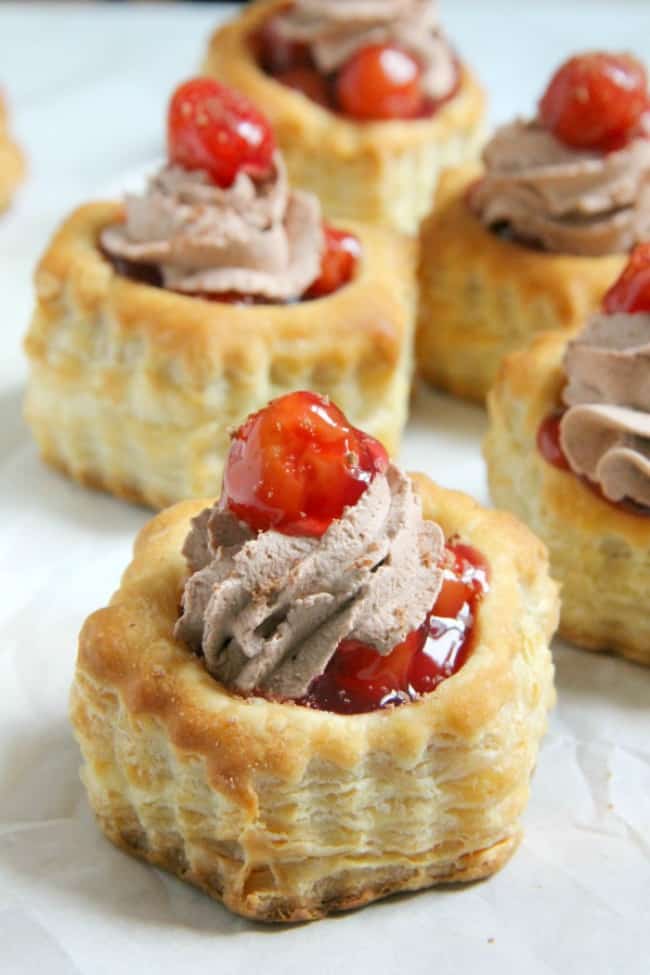 MAKING WHIPPED CREAM:
When make the whipped cream I made sure I put my beaters for my mixer in the freezer for at least five minutes so they are super cold when you whip the cream!
For more puff pastry check out this puff pastry apple slab pie or these pumpkin pie turnovers!
If you're on Facebook come check out this fun little group I've got going on. Instagram is a fun resource I'm using right now. If you make an recipes make sure to tag them #bittersideofsweetrecipes so I can see your creations!
Want to connect more with The Bitter Side of Sweet? Follow at:
Facebook | Pinterest | Instagram | Twitter