Banana Nutella Puff Pastry Cups look elegant and refined, but they are SO easy to make! You'll love this combo, for sure.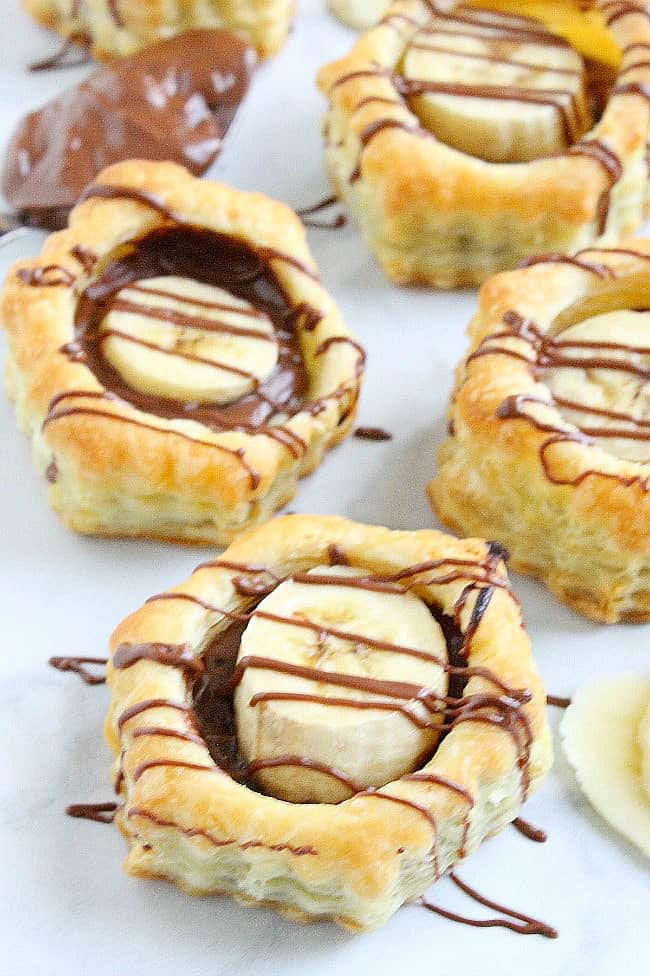 Growing up, I always loved to eat peanut butter and banana sandwiches! It was one of my favorite after school treats. Now I actually enjoy them both over my morning bowl of oatmeal.
When I was thinking of a new puff pastry recipe for you, I knew I wanted to use Nutella. Adding bananas was just a bonus because they are so good together!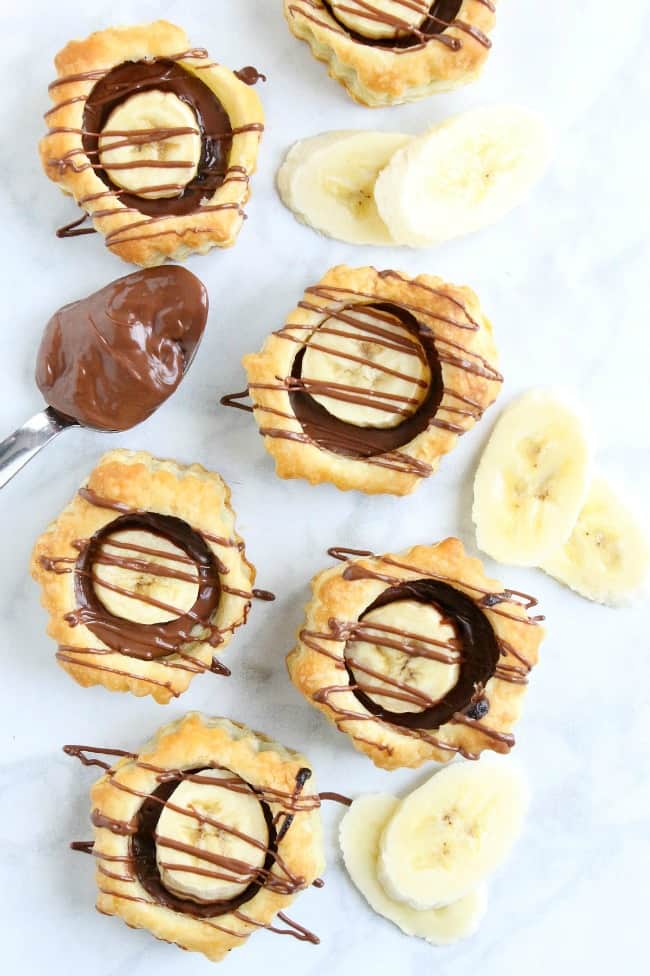 People have a love hate relationship with Nutella. I'm not sure why, because I have always loved the flavor since I tried it.
The first time was when I was living in Italy. I really think it is that whole chocolate and hazelnut combination.
I remember my first Christmas traveling home after I lived in Italy, I brought back some chocolates for all of the family and put them in their stockings. It was called Baci.
It is a chocolate covered hazelnut candy. I was in love with it!
Come to find out my family was not! Only my mom and one of my sisters enjoyed the candy. So, I ended up just taking the rest back because that is not a candy I wanted wasted!
It was no big deal because that meant more for me!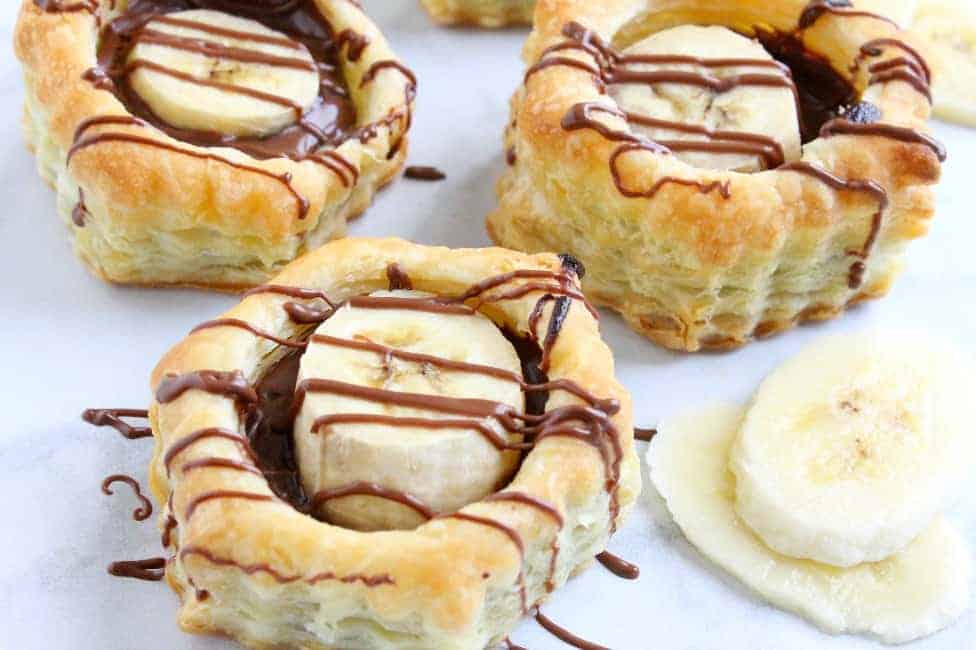 So Baci reminds me of Nutella, which is why I never had a problem with it. Although I will tell you the American version and the Italian version of Nutella do differ some on ingredients and flavor.
We used to buy our Nutella in Italy and bring it home because it was cheaper, and it came in bigger quantities. Now I can buy the off brand and still enjoy the flavor of hazelnut and chocolate together!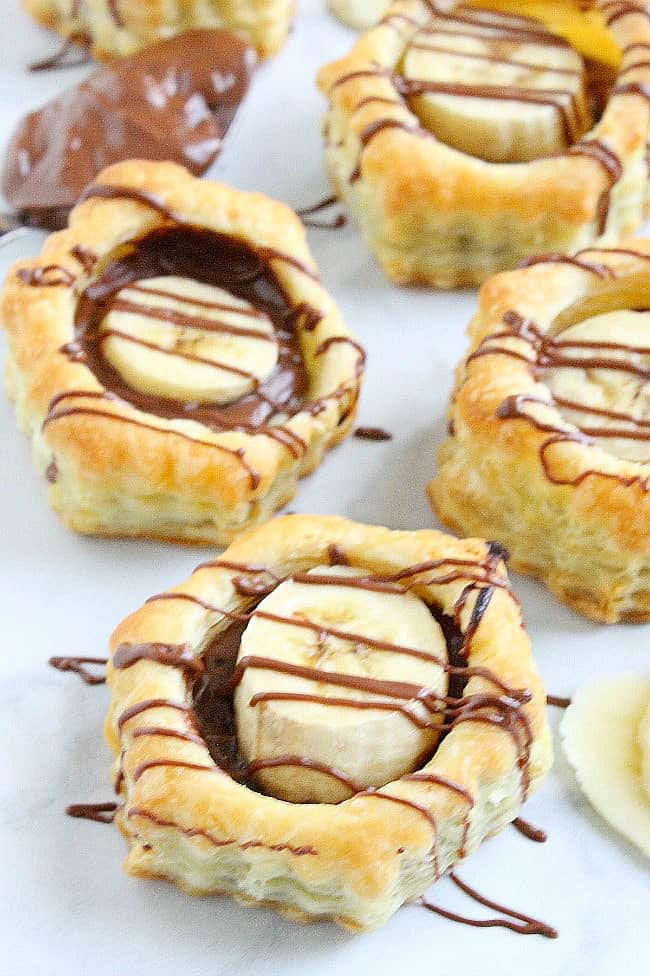 To make these Banana Nutella Puff Pastry Cups I decided to buy the puff pastry shells, only because I could not find the puff pastry cups that I wanted. Apparently, it's hard to find them here in my area.
The difference between the cups and shells is that the shells are much bigger and only come 6 to a box.
The cups are smaller and come 24 to a box. Buying either one will work for this recipe.
Looking for more Nutella recipes? You may want to try this Nutella swirl cheesecake and Nutella marshmallow popcorn! ENJOY!
WANT TO CONNECT MORE WITH THEBITTERSIDEOFSWEET? FOLLOW AT:
Facebook | Pinterest | Instagram | Twitter