Bring the campfire in with these Toasted Marshmallow Napoleons!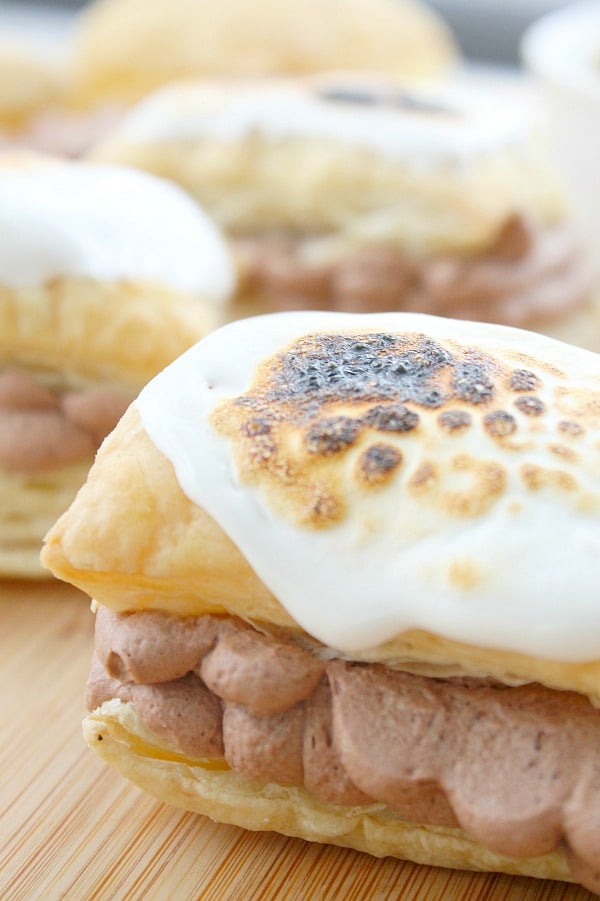 You guys, I am so obsessed with toasted marshmallow napoleons right now! Definitely an odd time to be obsessed considering it is winter but either way I am.
When I was growing up we would always head out to our lake house during the summer months. I loved going there because we would get in our canoe with my sisters and would be on the water for hours and hours. At the end of the night we would start a campfire and roast marshmallows on hangers. Yep that is how my family did it, on metal hangers.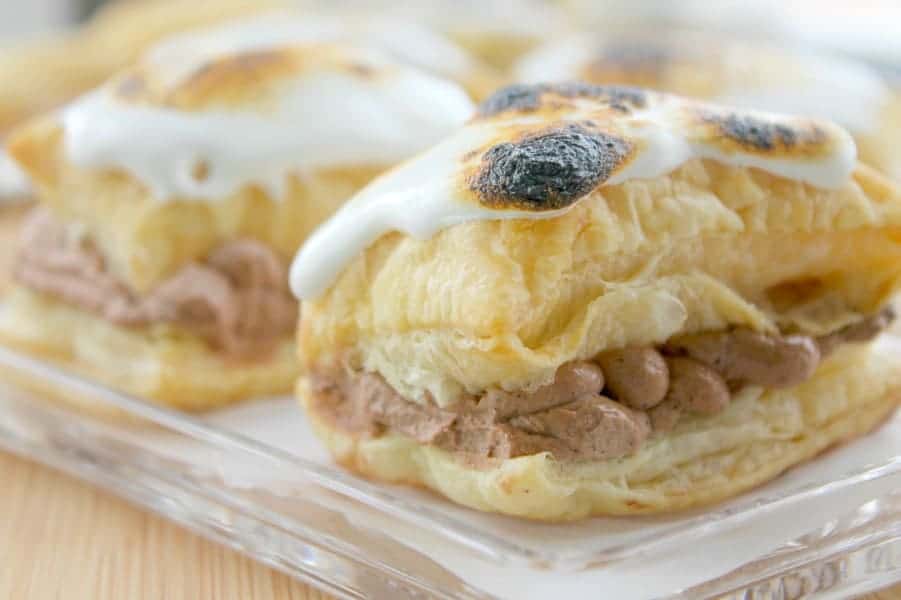 My mom is the type who likes her marshmallows burnt. If one of use toasted ours too long she would snatch it up quickly and eat it. Personally I like mine somewhere on the medium range of being toasted. It would have to be brown on the outside but melted on the inside. That was complete perfection for me!
It got me to wonder, how do you like yours? I know a lot of people will vary about how they like to eat a marshmallow and I will tell you know my hubby doesn't care for them at all! He is definitely the minority in the house!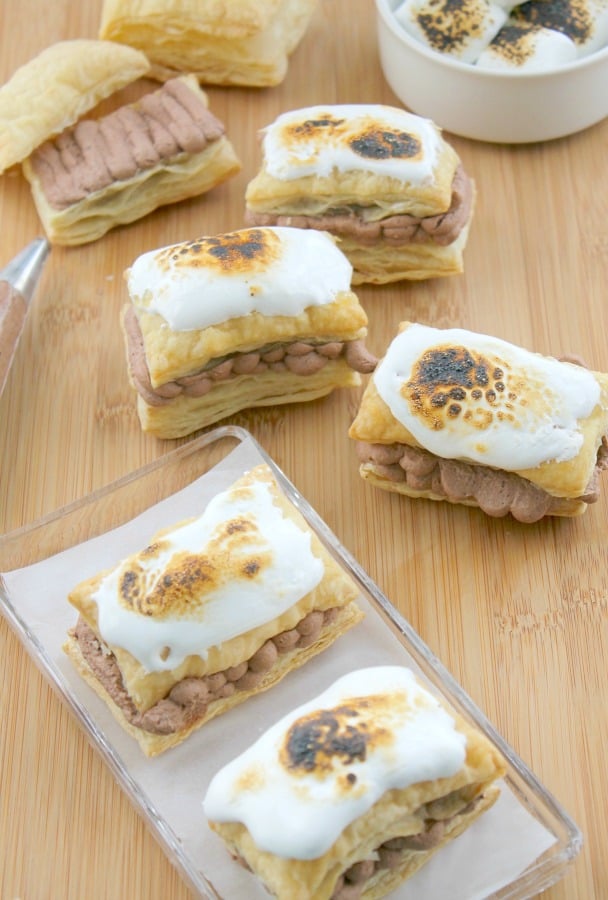 Today's Toasted Marshmallow Napoleons Recipe are pretty simple. The baking process is only 15 minutes, which is not too bad for a dessert. While you bake them you can prepare the filling, so by time they are cooled and cut you can fill them and be ready to go! I got super creative and added marshmallow cream to the top and toasted it a little but that is definitely optional. You will get plenty of the flavor from the whipped cream itself!
Right now my other favorite toasted marshmallow recipes are Toasted Marshmallow Thumbprint Cookies and Toasted Marshmallow Muddy Buddies. Both are easy to make and equally good. ENJOY!