Chocolate Peanut Butter Marshmallow Treats are an ooey, gooey treat! With two different types of cereal and lots of marshmallows, these will not disappoint!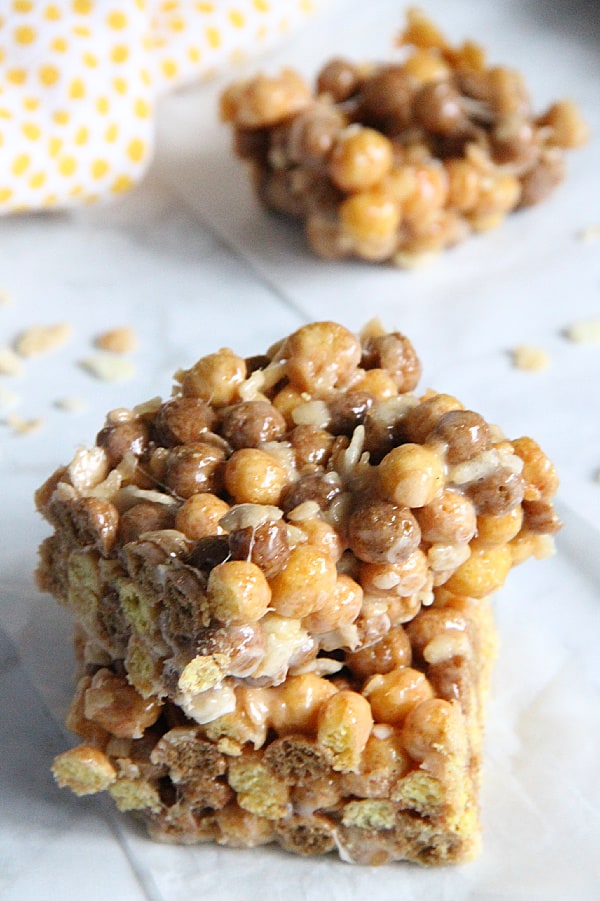 Click here to save this recipe on Pinterest!
Marshmallow treats are my favorite! I can say all day long that I make them for the kids, but who am I kidding! They are for me 🙂
Seriously though, the crunch of the cereal with the gooeyness of the marshmallow makes for the ultimate dessert!
…