Creamy Sausage and Tomato Pasta couldn't be simpler with just a few ingredients. It's a fantastic Italian supper for any night of the week.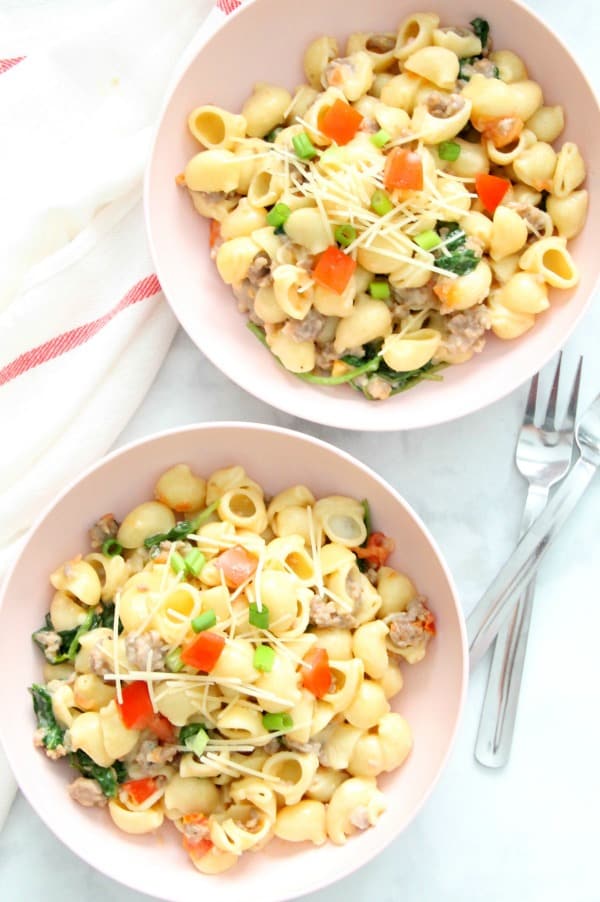 Click here to save this recipe on Pinterest!
Pasta is a staple in our house. We love it with the simplest of ingredients; butter and tomato sauce or with a homemade ragù sauce.
We're an Italian-American family, so we cook it at least three times a week. My husband would actually eat it every day if he could.
Years ago, my mother-in-law taught me to make a creamy béchamel sauce, or white sauce, as we call it at home.
I would consider this a staple in our house as well. It's so easy and versatile!
…