Traveling to Indianapolis and touring a tomato farm was so fun! I learned 3 Reasons Why Canned Food Is Good! And now my pantry is full to the brim!
This is a sponsored post on behalf of Refreshingly Real and the Can Manufacturers Institute. All opinions and words are 100% my own.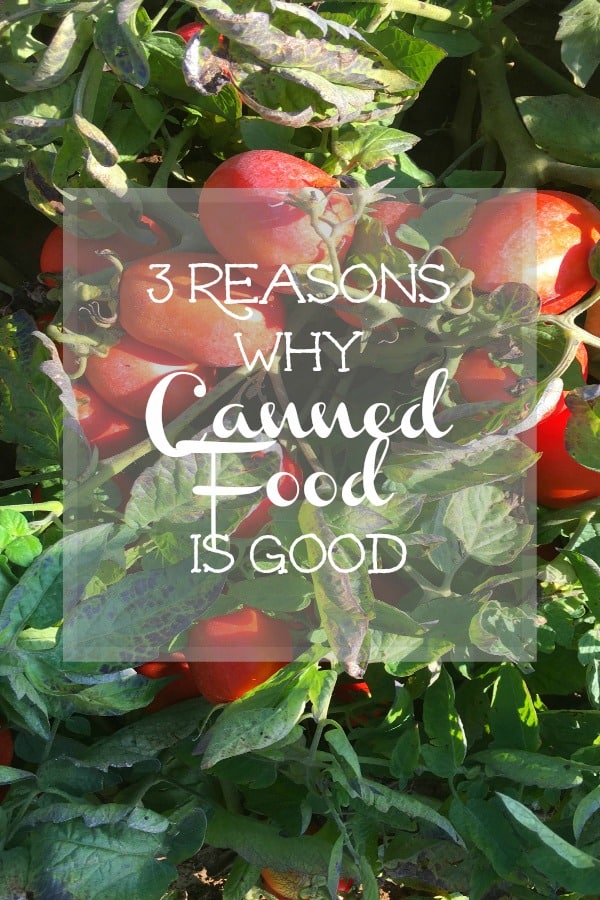 Click here to save this recipe on Pinterest!
So if you follow me on social media you would of seen that I traveled to Indianapolis last month for a farm tour!
I was so excited to go because after blogging for almost 6 years this was my first tour!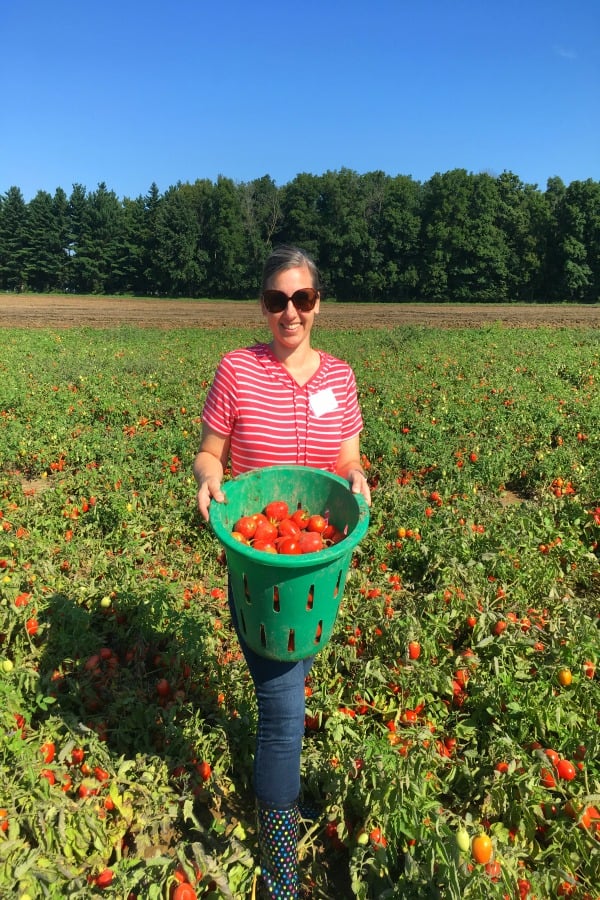 Little did I know how eye opening this tour would be for me and how it would change my mindset when it comes to buying canned food!
Let me tell you a little about the trip then I will tell you 3 Reasons Why Canned Food Is Good!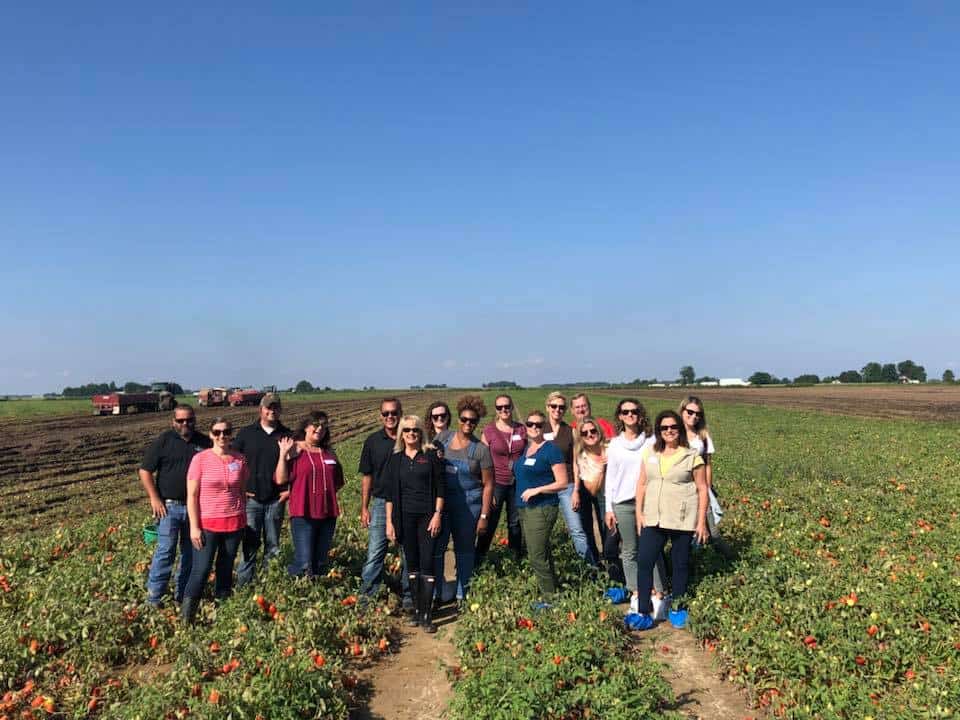 As a group of bloggers we spent 3 days traveling to Indiana and visiting various restaurants, Triple S Farms and Red Gold Canning facility.
The most memorable part of the trip was the canning facility! After our farm visit we actually followed the truck from the farm to the facility.
Then we were walked through the entire process as the tomatoes were cleaned, inspected, prepped, mashed, placed in the cans and sealed!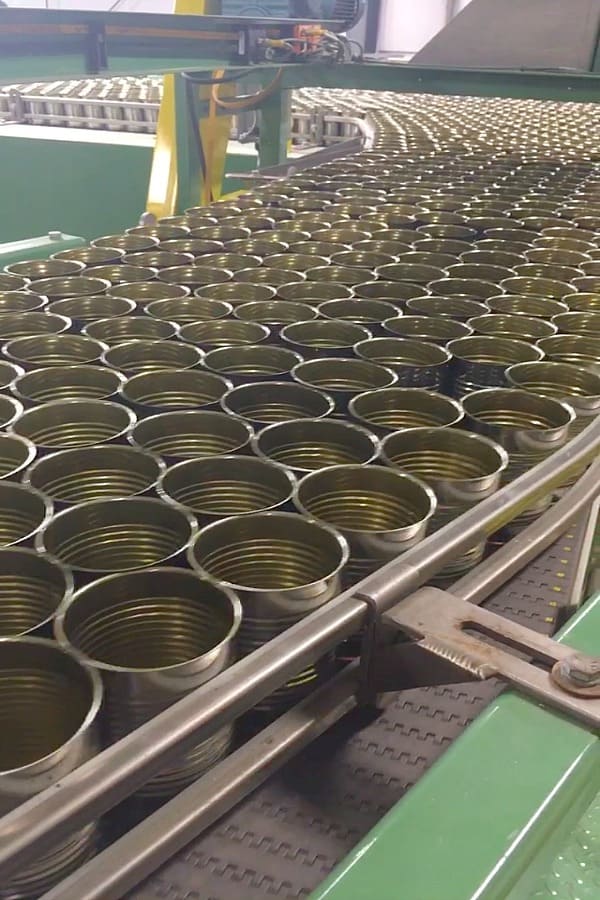 What kind of shocked me about this process were all of the people it involves to can tomatoes.
I really had no idea we would see these workers working so hard to get tomatoes in a can for consumers like you and me!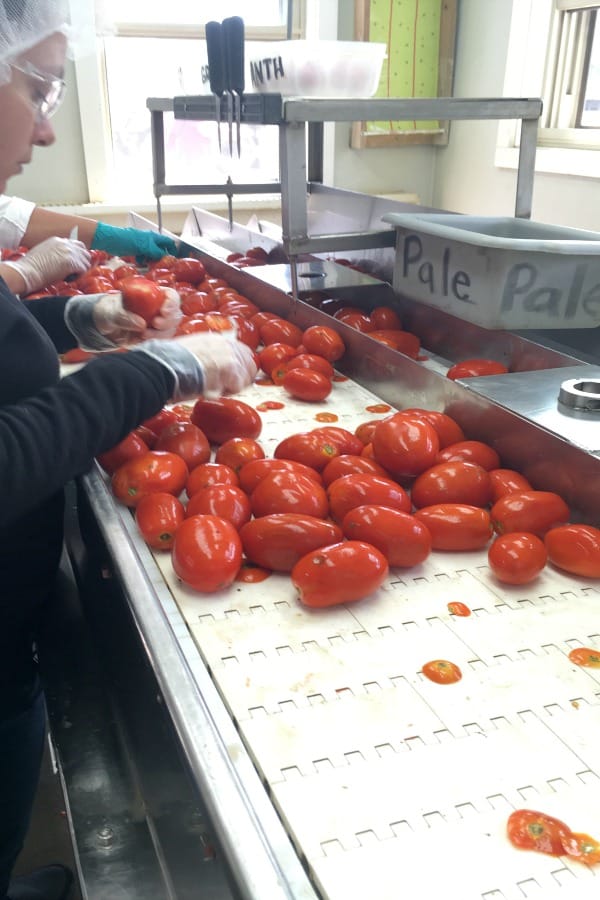 Seeing these fresh juicy tomatoes really makes you want to grab one and just eat it, which one blogger actually did!
This was the step where the skins were removed to get prepped to go into a can. Whether it was to be diced, whole or as sauce these tomatoes were cared for and cleaned well!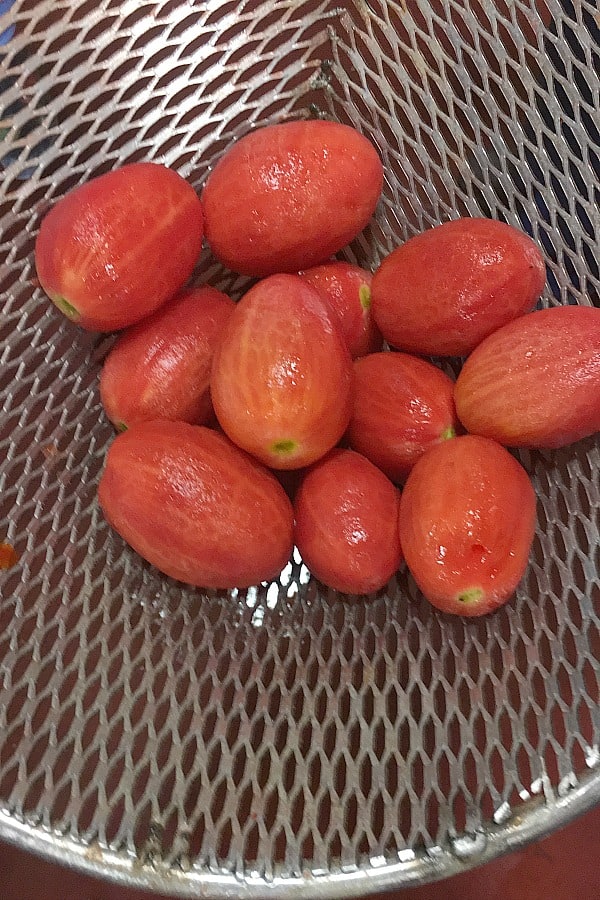 Red Gold's mission was something that stuck with me. I think the reason is because we were seeing it first hand as we walked through the facility!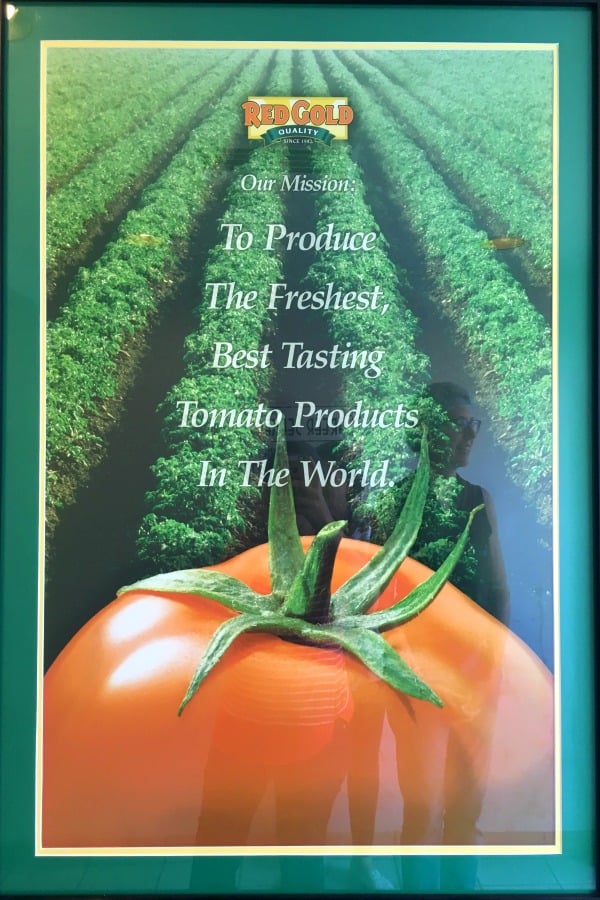 3 Reasons Why Canned Food Is Good
Some canned foods can provide comparable nutrients. For example the tomatoes we saw harvested and canned at Red Gold. They are picked at the peak of freshness and preserved with steam as you would do at home with fresh vegetables. Because of this I know I am getting a fresh product when I buy it.
As of March this year 90% of canned foods were BPA free! I will have to tell you that before I went on this trip I didn't know anything about BPA. After reading up on it I understand the concern. I really only thought that we had to worry about BPA in plastics and didn't realize it was an issue in the cans that are made for canned goods. After talking with representatives from Can Manufacturers Institute this seems to be a high priority for them and are constantly working on making a better, safer can lining!  Source: https://www.foodpackagingforum.org/news/90-of-u-s-food-cans-bpa-free
Canned fruits and vegetables are on par nutritionally with fresh and frozen. This was a concept that I didn't really know. I had the mind set that it was completely opposite. Seeing how the canning process was I understand now more than ever why it's ok to buy canned foods. The benefits for me is that I am producing less waste. I tend to over buy fresh vegetables and because I am not cooking them as fast as I need to, some do end up in the garbage. With canned foods I am creating less waste in my household which makes me feel better.
Ultimately I feel like it is all about balance! We buy lots of fresh veggies and fruit during the week but now I am also buying lots of canned fruits and veggies as well!