Puff Pastry Taco Pot Pie makes getting dinner on the table a total snap. Bonus points: it totally works for Taco Tuesday AND One Dish Wednesday.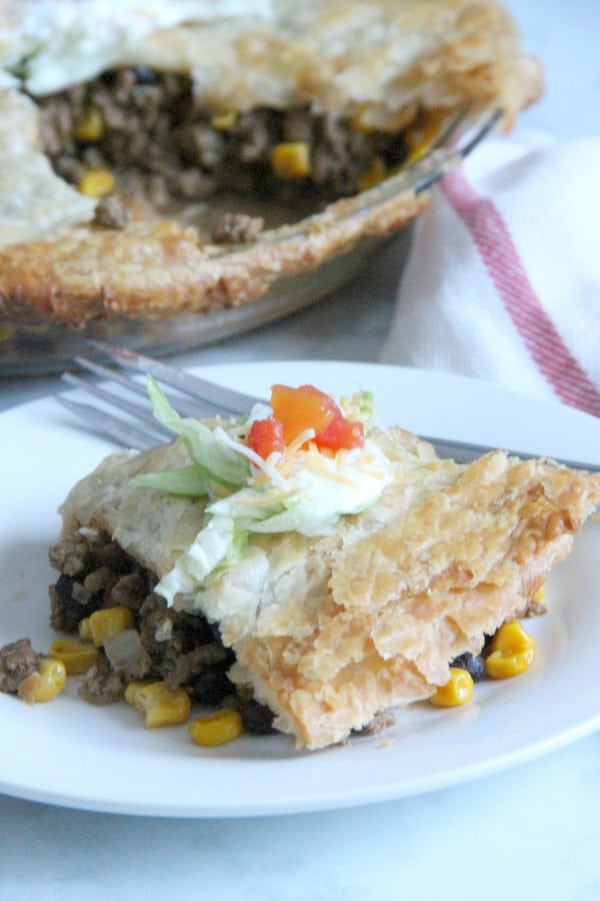 Click here to save this recipe on Pinterest!
This puff pastry taco pot pie is my kind of comfort food! It has all the flavors of a tacos built right into this delicious pot pie.
My family loves taco night. We like to mix it up and sometimes make quesadillas, enchiladas or nachos.
This time around I decided to make a pot pie. I've made these chicken pot pies before in individual servings and they loved it. I've also made turkey pot pies, which are equally good!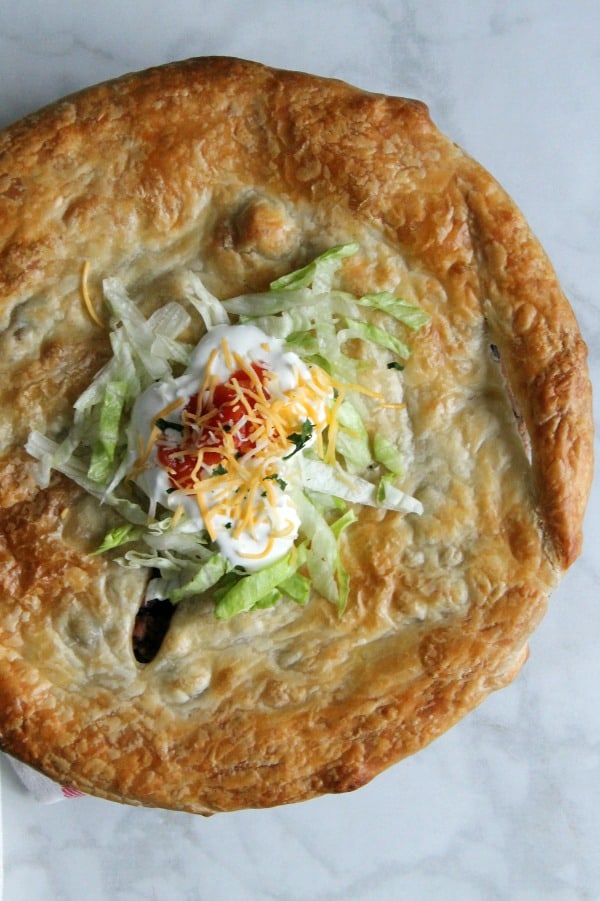 To make this meal go a little easier I decided to make it in a large portion instead of individual sizes. I didn't really have to change too many things just my serving dish.
WHAT KIND OF MEAT CAN I USE:
For this recipe I went with ground beef.
You can also use ground turkey which is perfect for leftover turkey!
ground chicken, which I have individual servings for that!
Shrimp sounds so good! I can't wait to give the shrimp version a try!
My taco pot pie is similar to southwestern tacos. Mainly because I decided to add black beans and corn to it.
I wanted to add a little kick to them by tossing in some tomatoes with green chilies. If you wanted to add a little more spice you could add red pepper flakes to your taco meat or jalapenos!
Wouldn't that be delicious?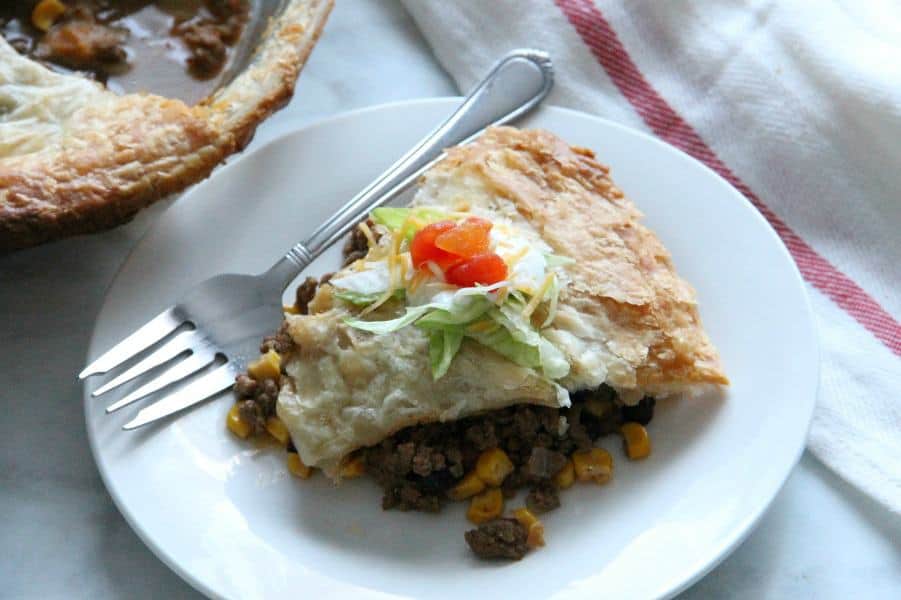 FOR THE PUFF PASTRY:
For the puff pastry I used the last of my roll that I had from Trader Joe's. It did ok but I think you really need to be mindful of how long you allow your pastry to thaw.
Make sure is is thawed enough for you to handle but not too thawed where it breaks on you. I would recommend allowing it to thaw no more than 20 minutes. Then roll it out so you can place it over the top of your pie.
The pastry that I used ended up being really large so I had to cut the edges off before I pressed them down over the pie.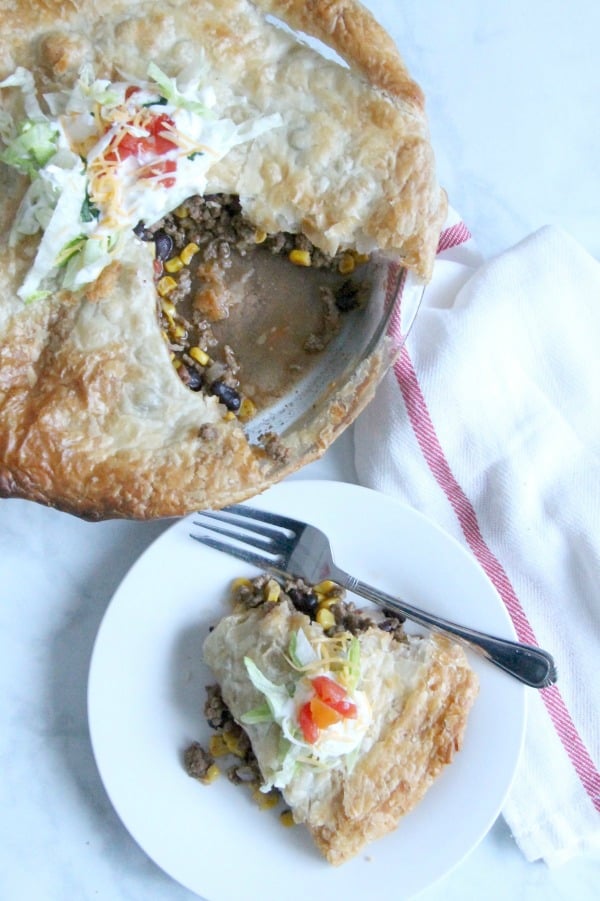 Lastly, my oven cooks unevenly so half the top of my pastry was brown before the other half. A simple solution was to cover the brown half with foil. This made it cook more evenly.
This Puff Pastry Taco Pot Pie was definitely a family favorite!
If you are looking for more savory puff pastry recipes how about trying this puff pastry sausage arugula pizza or these mexican corn cups!
FIND US ONLINE!
If you're on Facebook come check out this fun little group I've got going on. Instagram is a fun resource I'm using right now. If you make any recipes make sure to tag them #bittersideofsweetrecipes so I can see your creations!
Want to connect more with The Bitter Side of Sweet? Follow at:
Facebook | Pinterest | Instagram | Twitter