Making Strawberry Cream Cheese Danishes should probably be on your weekend agenda stat. They're so easy, and completely irresistible.
So you may be saying, didn't you just post a lemon raspberry danish? And I am going to say yes, yes I did.
There is a reason I did these recipes back-to-back. Fresh berries are in season and I want to use as many of them as I can before they are all gone!
Click here to save this recipe on Pinterest!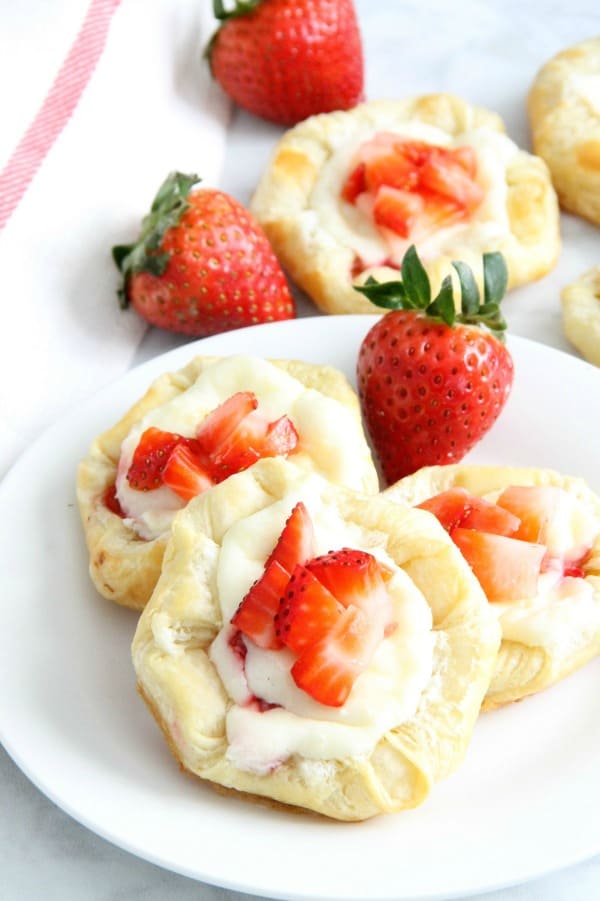 …