Chocolate Cream Horns are a sweet, delicate dessert for the chocolate lover in your life. You will love how easy they are!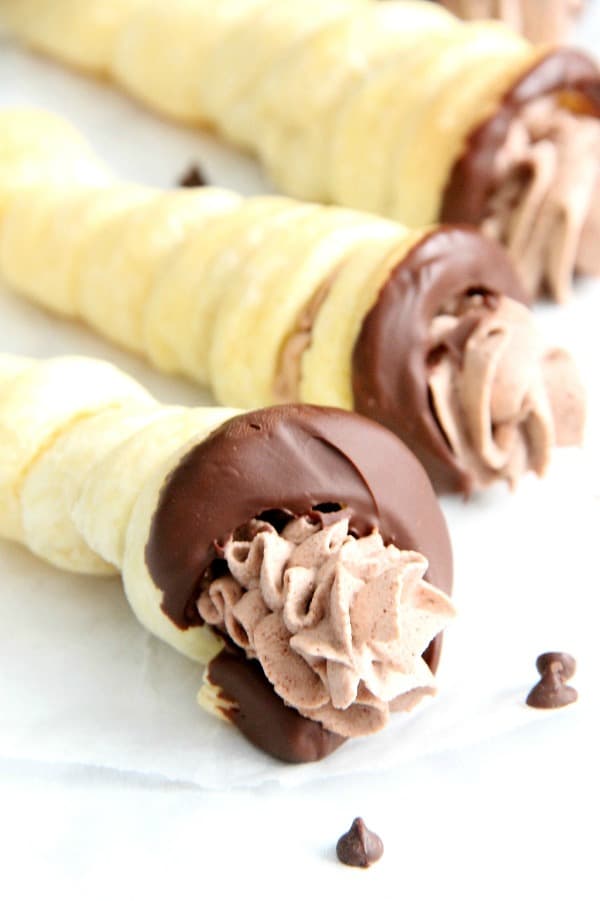 Click here to save this recipe on Pinterest!
Cream horns are my jam but chocolate is even more my jam so I combined them both to make this light and airy dessert for you!
Guess what? I finally did it.
I bought cream horn molds! We love making different varieties at home such as these strawberry shortcake cream horns.
It was a good investment for us, but if you prefer you could easily use the sugar cone method that I've laid out in the instructions.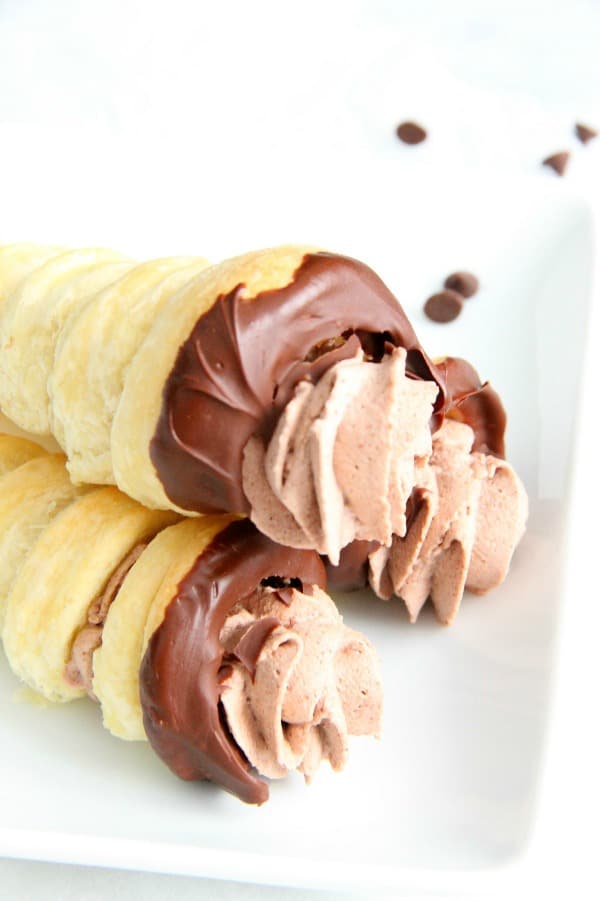 HOW TO MAKE THE FILLING?
You may be asking about the filling. It is pretty easy to make.
My favorite way is to whip up some heavy whipping cream and add a flavoring to it like raspberry or pumpkin and definitely chocolate!
You can also go a different route and just use cool whip. Completely acceptable just the same.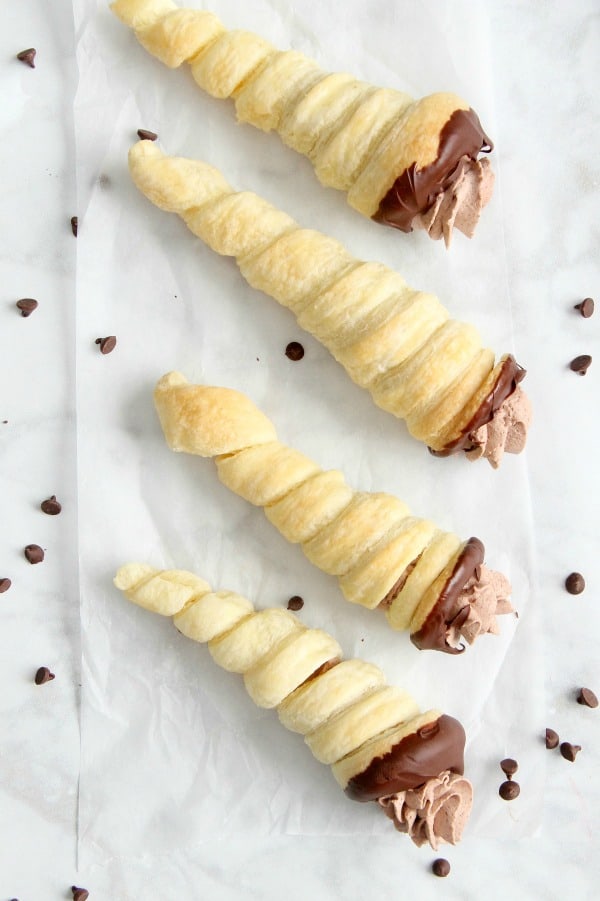 HOW TO MAKE THE PASTRY?
Making the pastry part of these cream horns requires minimal effort. Each puff pastry sheet makes about twelve horns.
One important thing to note is that when you are wrapping the pastry around your mold make sure you are stretching and pulling the pastry. This makes your horn longer.
Also make sure that every time your wrap the pastry around the mold it overlaps the previous strand that you wrapped. This prevents any gaps in the horn.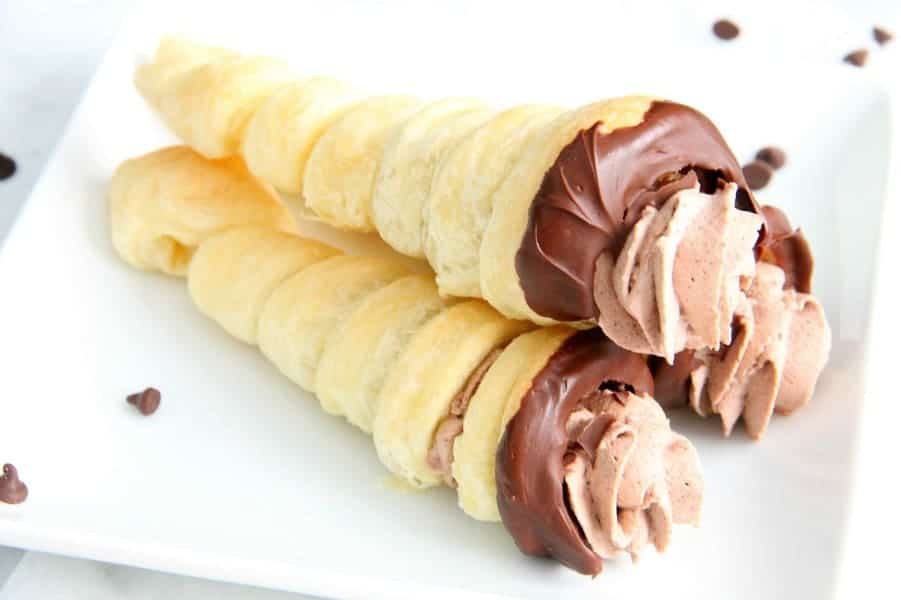 HOW TO ADD THE CHOCOLATE?
To get the nice layer of chocolate around the edge is super simple. I melted about half a bag of chocolate chips over a double broiler.
Then I allowed it too cool just a little.
I slowly twirled the tips of the horns in the chocolate to make a nice coating. Place it on parchment paper and let it set!
It is important that you allow your horn to cool before you dip it in chocolate and add the filling into the center.
I actually didn't so this for some and because I didn't do it, I had a difficult time getting my cream to fill the entire horn!
If you are looking for more spring or summer recipes how about this creamy yogurt fruit salad or this carrot cake mug cake with cream cheese frosting!
Want to follow along?
If you're on Facebook come check out this fun little group I've got going on. Instagram is a fun resource I'm using right now. If you make any recipes make sure to tag them #bittersideofsweetrecipes so I can see your creations!
Want to connect more with The Bitter Side of Sweet? Follow at:
Facebook | Pinterest | Instagram | Twitter
Loving chocolate? How about these desserts?