Who doesn't love a day devoted totally to pie? I do! You will love the flavors of chocolate and orange together in this Chocolate Orange Free Form Pie! No pie pan needed!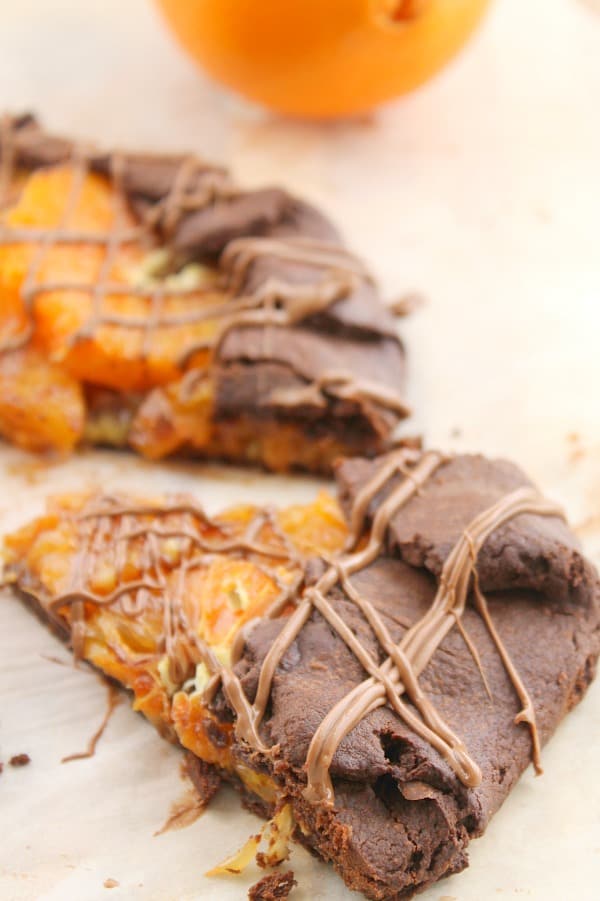 So when I heard Pi day was coming around I thought making one would be a good idea! Though I do not always want to use a pie pan, so when I saw this free form pie I knew I had to give it a try but with my own flare.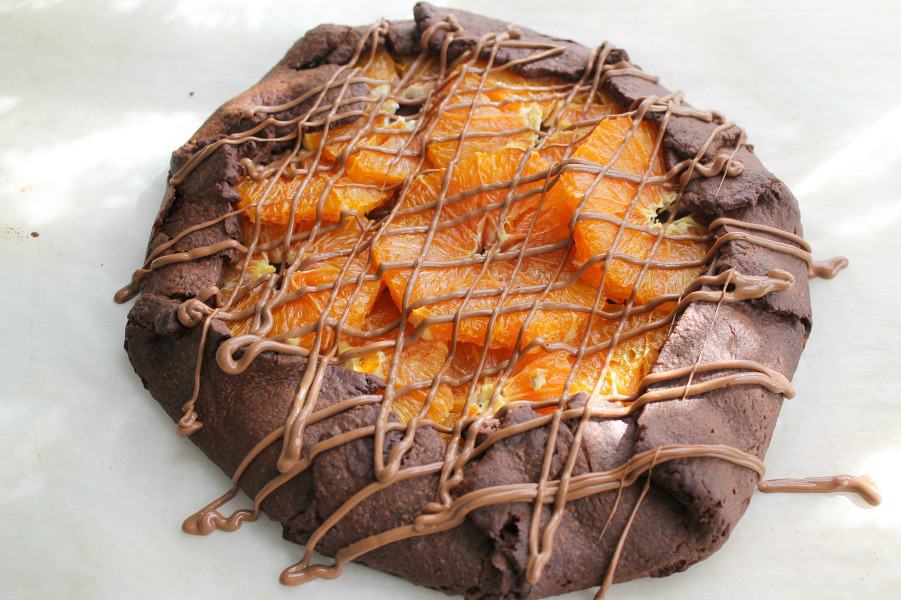 So you know I have made some pies that were similar such as this strawberry one or this peach one. But this time I wanted to try a chocolate crust. Which always pairs so well with oranges, in my opinion!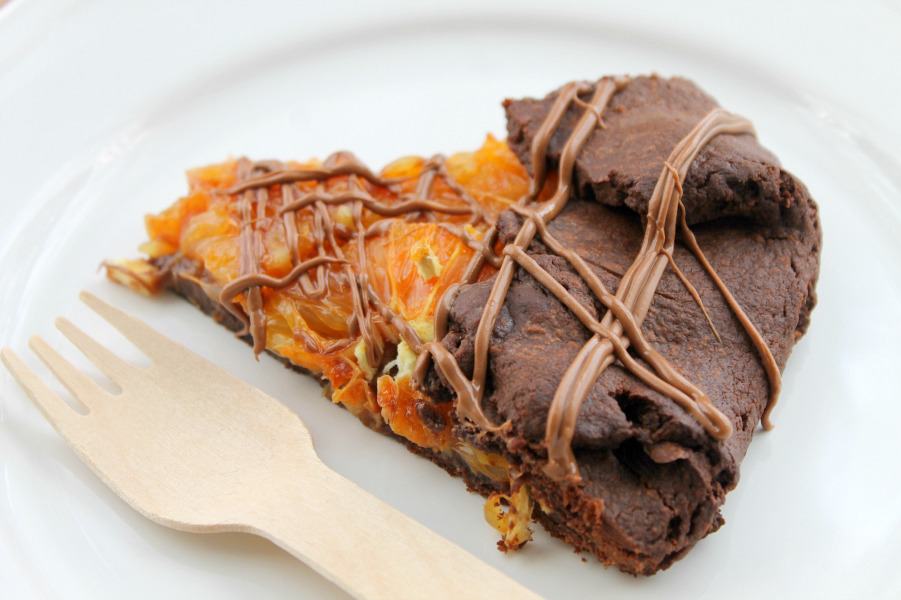 Some blogging friends are joining me today in celebrating Pi Day! Make sure you check them out and see what pie they have made! Hope you enjoy this Chocolate Orange Free Form Pie!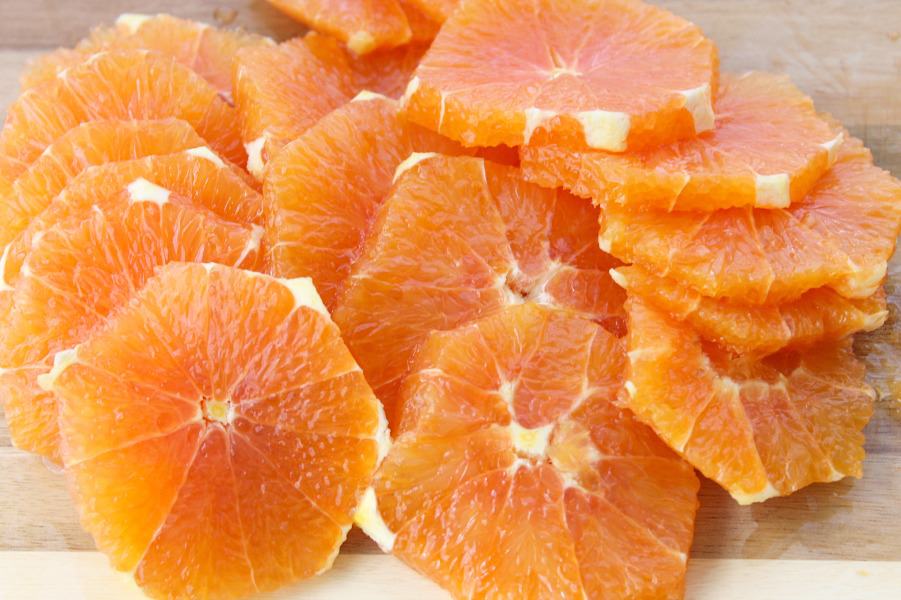 Happy Pi Day! Here are some delicious pies baked up by our blog friends. Hope you have a delicious #piday!
Cherry Hand Pies from Love and Confections
Chocolate Orange Free Form Pie from The Bitter Side of Sweet
Chocolate Peanut Butter Freezer Pie from Feeding Big
Fried Apple Pies from Cindy's Recipes and Writings
Gluten Free Death By Chocolate Pie from Gluten Free Crumbley
Mini Shamrock Pie from The Freshman Cook
Shepherd's Pie Pizza from The Spiffy Cookie
Sweet Potato Pie from My Catholic Kitchen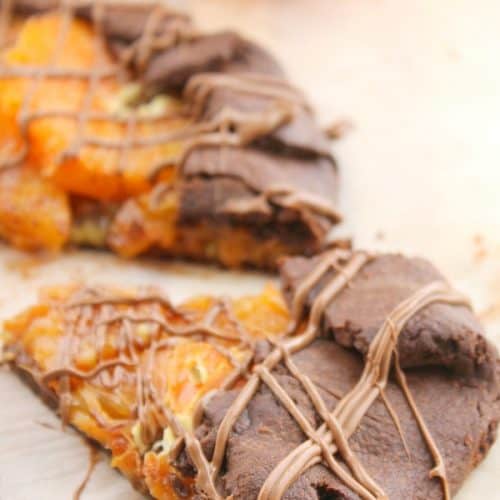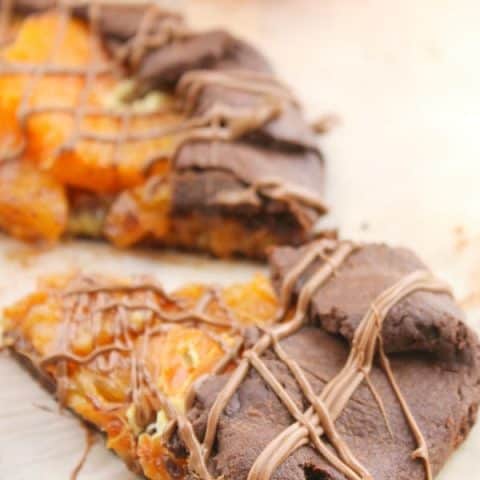 Chocolate Orange Free Form Pie (#PiDay)
Ingredients
1 1/4 cup all purpose flour
1/2 cup cocoa
4 tablespoons shortening
2 tablespoons ice cold water
2 tablespoon honey
2 Cava Cava Oranges, peeled and sliced (I used Limoneira)
2 tablespoons honey
1/2 chocolate chips
Instructions
Preheat oven to 400 degrees. Line baking sheet with parchment paper.
For the crust:
In mixer, using the flat blade, add flour and shortening. Mix till it is crumbly. Slowly add in water and honey.
Roll in disc and cover in plastic wrap.
Place in refrigerator for 15 mins.
Roll out dough into an 8 inch circle. Place on baking sheet.
Place oranges in the center and fold up the edges leaving the center free.
Top with 2 tablespoons honey.
Bake for 35-40 minutes or until crust is golden brown.
Allow to cool.
For the drizzle:
Melt chocolate chips over double boiler.
Drizzle over pie melted chocolate, serve and ENJOY!
Notes
The crust is not super sweet. If you would like a sweet crust add 1/4 cup sugar to the dough.