If you love the flavor combination of orange and chocolate you are going to love these Individual Chocolate Orange Tarts! Perfect size for one person!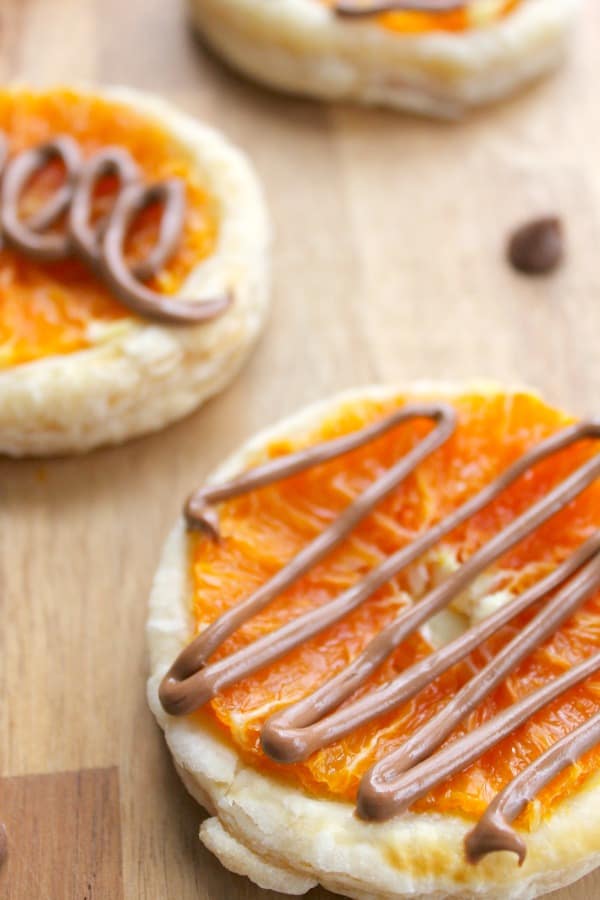 I have been thinking about desserts lately such as these Strawberry Chocolate Ganache Cake. What I have also been thinking about is, what if I do not want to eat a whole cake or even make a whole cake? Can I not just make an individual cake such as this chocolate espresso mug cake? Sure I can! But my dilemma was how do I do it with puff pastry?
Well that my friends is an easy fix! You see the puff pastry comes in a sheet that can be divided into 3 rectangles. This is the best solution if I just want to make a recipe with one or two (or in this case three) pastries.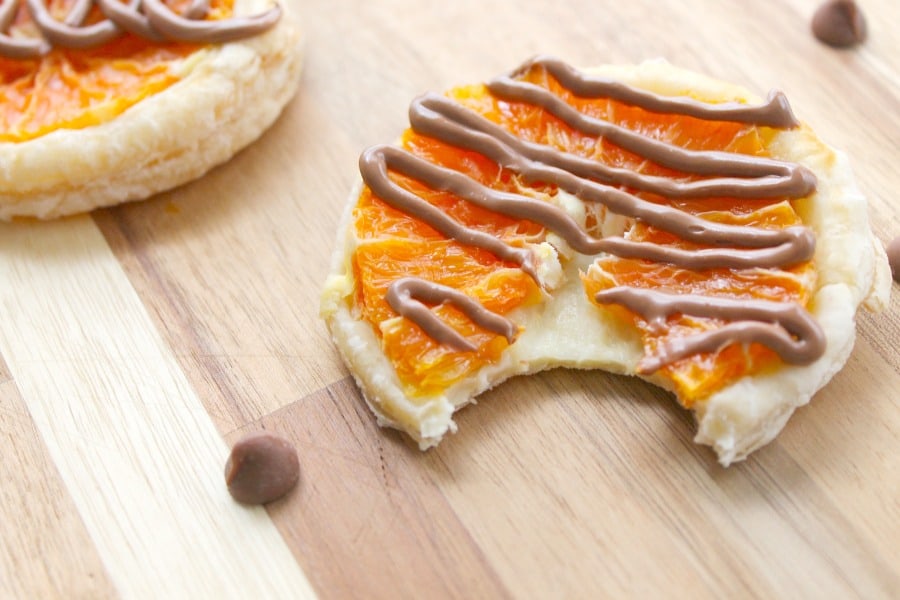 Lately I have been obsessed with chocolate and orange flavors that tend to pair well together. A month ago I made this chocolate orange free form pie. Again I found an easy solution to making dessert!
I decided to use these same flavors when making these Individual Chocolate Orange Tarts.
I am always talking to your guys about how easy it is to make tarts but this has to be by far the most simplest recipe thus far.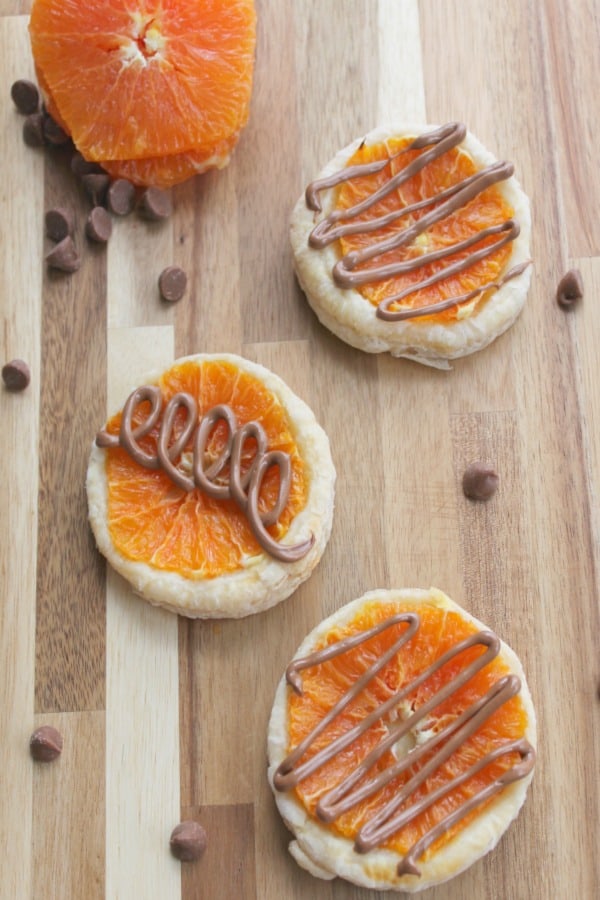 I started with oranges I picked up from my local grocery store. I used cara cara because they were the variety I found at the time plus they are a tad bit sweeter than other varieties.
Next I decided to just use milk chocolate morsels to drizzle over the top of my pastries. Milk chocolate just so happens to be my favorite chocolate and plus it is what I had on hand so I went with it!
So back to making this individual desserts. I used a simple glass to cut three circles into my puff pastry. Then I cut the skin off of my orange and put them on the top of my puff pastry.
Next I put them into the oven and allowed them to cook for 15-20 minutes. When I took them out I let them cool for a few minute before adding my chocolate.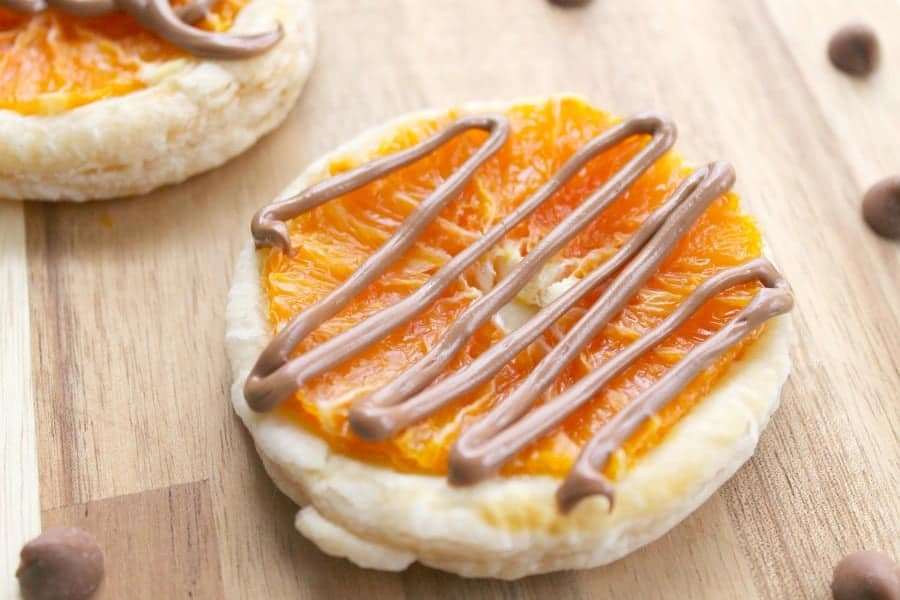 See you guys! So simple!! If I only wanted to make one pasty I could, if I wanted to make a whole batch I could do that as well! ENJOY! Don't forget to head on over to Food Fanatic for these Chocolate Orange Tarts Recipe and more!