Weeknight dinners just became easy and simple with this Spinach Tomato Bow Tie Pasta!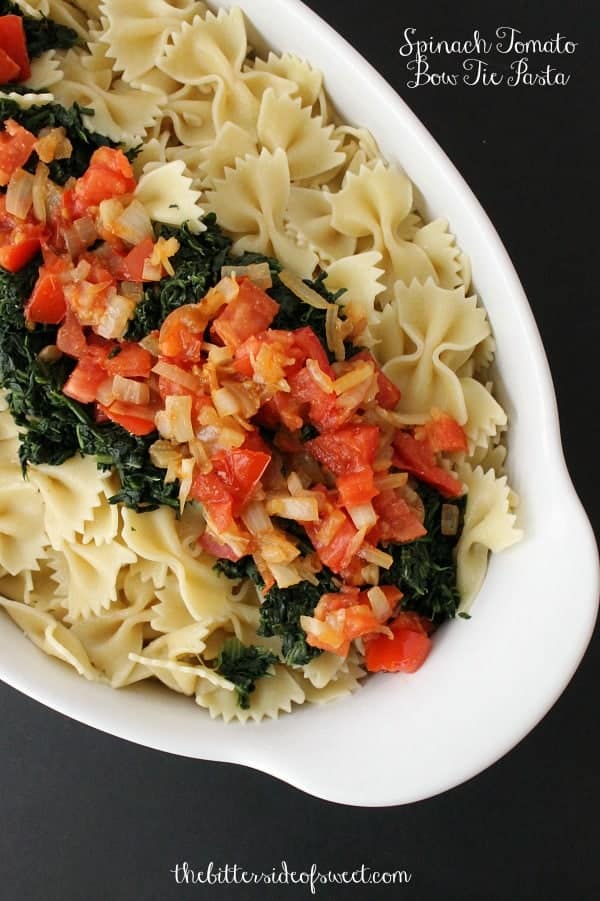 I'm curious, how do you handle things when your plan is turned upside down? Me? Well I can go two ways. I either get very anxious, moody and snappy or I can let it roll right off me and move on. My son tells me I am unpredictable. I say good! I don't always want to be the same way.
I guess I feel like if I am the same then I am not changing and growing and hopefully maturing, even in my ripe old age!
Well I had this milkshake I wanted to share with you. I took pictures and everything. Then I decided to scratch it because I just didn't like the way the pictures came out. You see when I made this red velvet milkshake I was so in love the photos that it is going to be hard to top them in my book. So it is back to the drawing board and you get pasta today!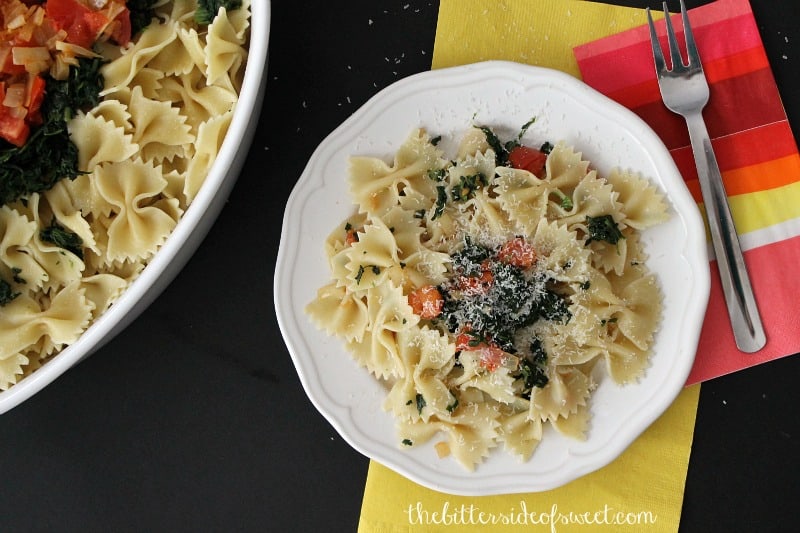 I am actually pretty happy with this pasta because it has four ingredients, minus salt and oil. It is ready in less than 30 minutes and you have an amazing dish that can feed a crowd or gives you plenty of leftovers to send the kids off to school with!
I used to always begin my pasta sauces with a soffritto. For some reason I stop doing that. Maybe I have been lazy, I am not sure but I do know is that I have been missing out on a wonderful flavor to my pasta sauces!
Soffritto is the base of an good Italian dish. It is basically onions and oil. A lot of times you also find carrots and celery but I left those out of this dish. ENJOY!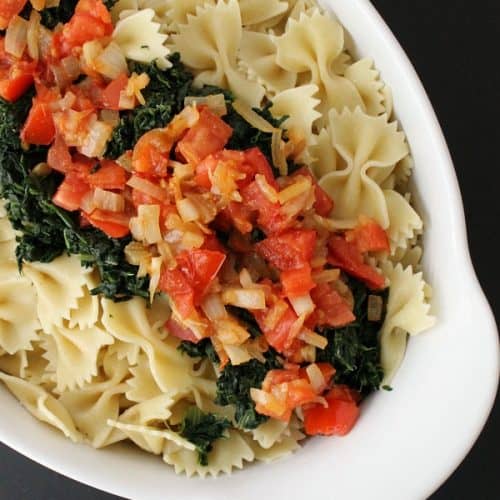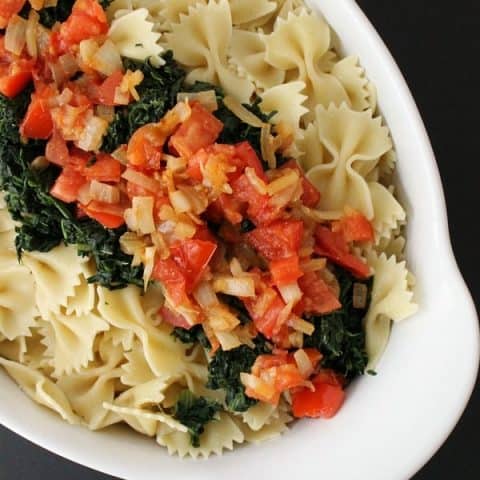 Spinach Tomato Bow Tie Pasta
Easy Spinach Tomato Bow Tie Pasta made with fresh ingredients and ready in under 30 minutes
Ingredients
24 ounces bow tie pasta
sea salt
1/2 onion chopped
4 roma tomatoes, diced
1 teaspoon garlic powder
1 teaspoons salt, divided
8 ounces frozen spinach, cooked and drained
Instructions
Bring a large pot of water to a boil. Add sea salt and pasta and cook for 10-12 minutes or till al dente.
In the meantime prepare the sauce.
In a large saute pan add onions, 1 tablespoon oil and 1/2 teaspoon salt.
Turn heat on medium and cook until onions are translucent about 8 minutes.
Add diced tomatoes, garlic powder, 1/2 teaspoon salt and cook till soft, about 5 minutes.
When pasta is done cooking drain and pour into a large bowl.
Top with cooked spinach, onions and tomatoes. Stir.
Serve immediately and ENJOY!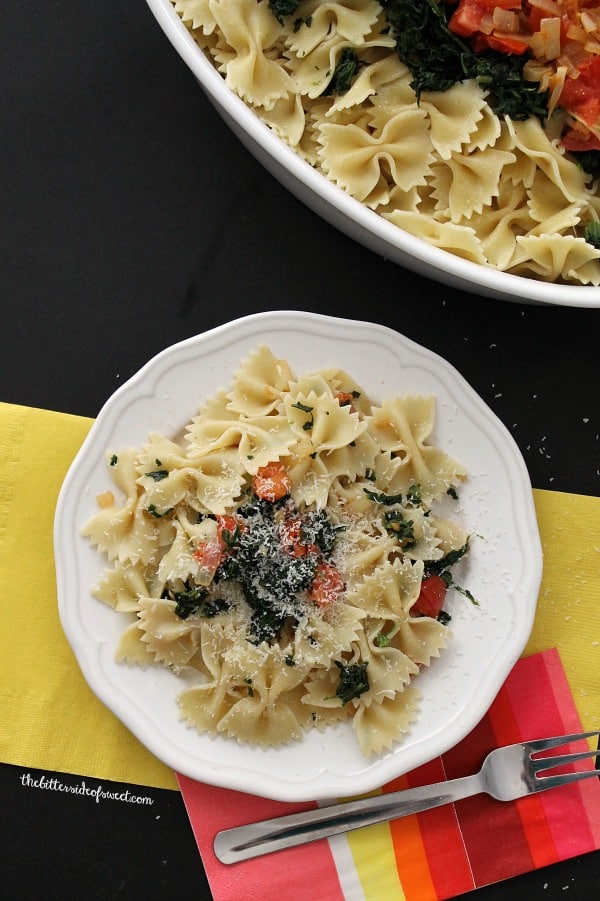 More pasta that you may enjoy!