This week I am focusing on making dinner solutions EASY! To start with I am bringing you Sausage Tomato Pasta!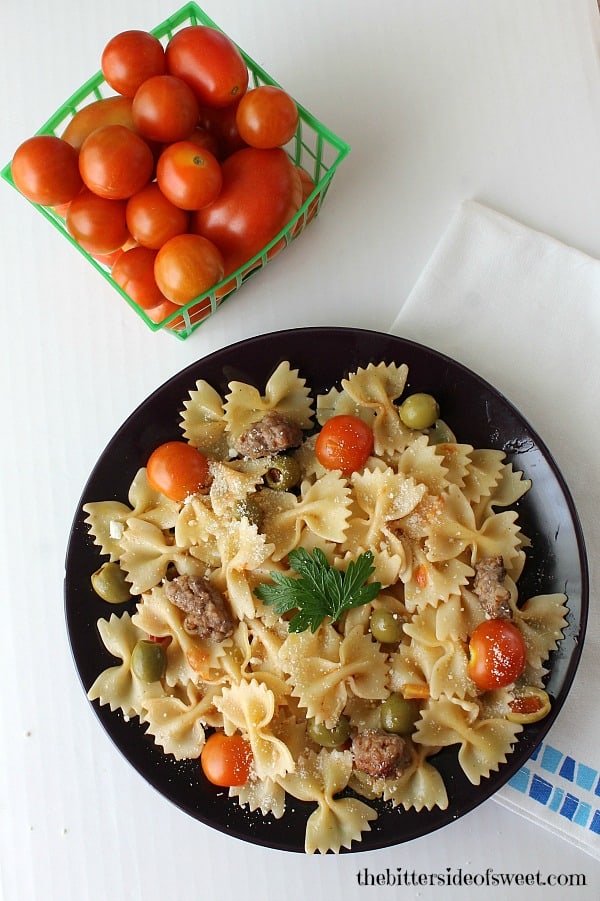 I know I have been talking a lot about dinner and how to make it easy but it's because I believe it is the biggest reason why people do not cook as often as they would like.
That it just takes too long or there is no time. But if you have 30 minutes. Then you have time. A lot of prep work can be done ahead of time to make that 30 minutes go a little faster and a little less hectic.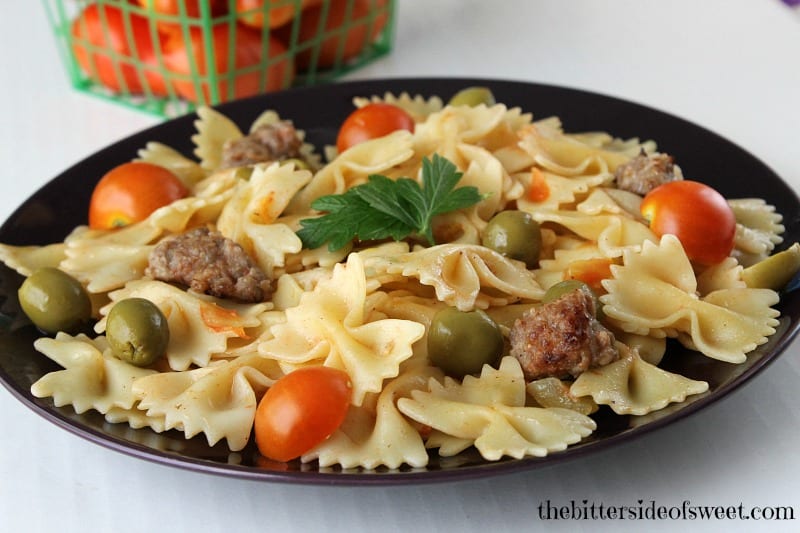 Pasta is our go to meal, as I have said over and over! 🙂 But we really do try to only have it twice a week. We used to have it everyday. Like I am not kidding you. Everyday!!!
Why? Because it was cheap to buy and when you have a family of 6 sometimes cheap is the way to go. We realized that we needed to cut back but when we do make it, it needs to be fabulous!
This week, as you might remember me telling you I contribute over on the blog White Lights on Wednesdays, I made this Sausage Tomato Pasta and shared some tips on how to get things done fast, easier and quicker. I hope you click on over to the get recipe and tips! ENJOY!