Creamy Gnocchi with Corned Beef and Zucchini is perfect for using up that leftover corned beef! It only takes about 20 minutes to put together!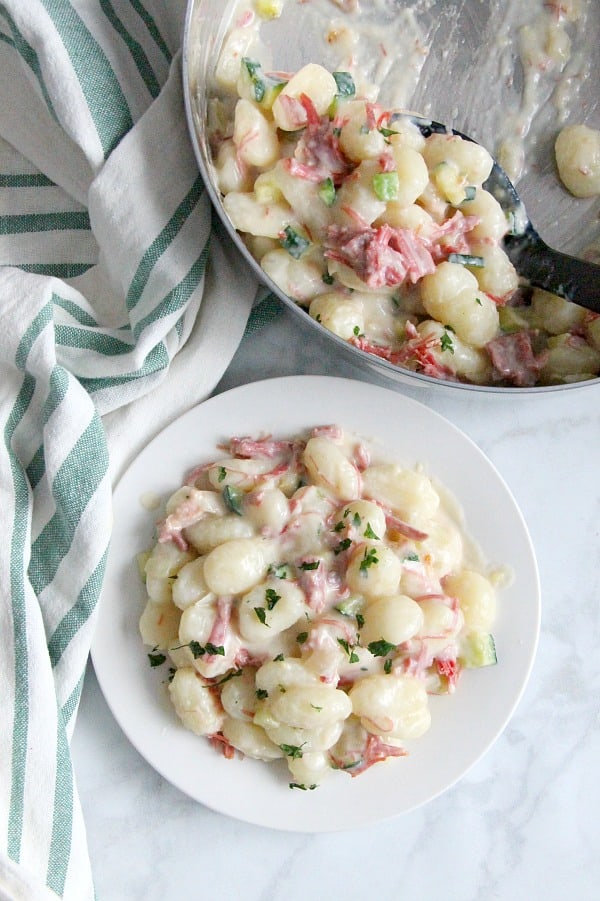 Click here to save this recipe on Pinterest!
My favorite thing in the world when it comes to cooking is when I can make something and use it for one or two meals!
So I made this really easy instant pot corned beef recipe last week! And now this week I am repurposing some of that leftover corned beef and making a whole new dish!
…