Puff Pastry Apple Pie Turnovers bake up quick and easy, just in time for tonight's dessert. Or even tomorrow's breakfast!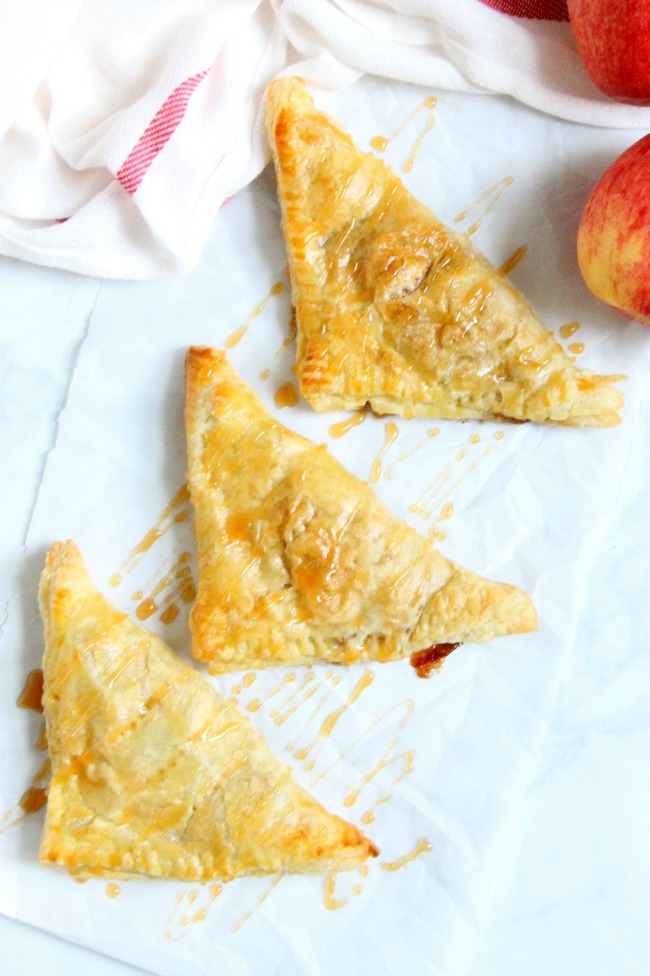 Click here to save this recipe on Pinterest!
I hope you guys are enjoying fall! It has definitely hit us here in Minnesota with temps already down in the 30's.
Some parts of the state have already seen a little snow! Ugh!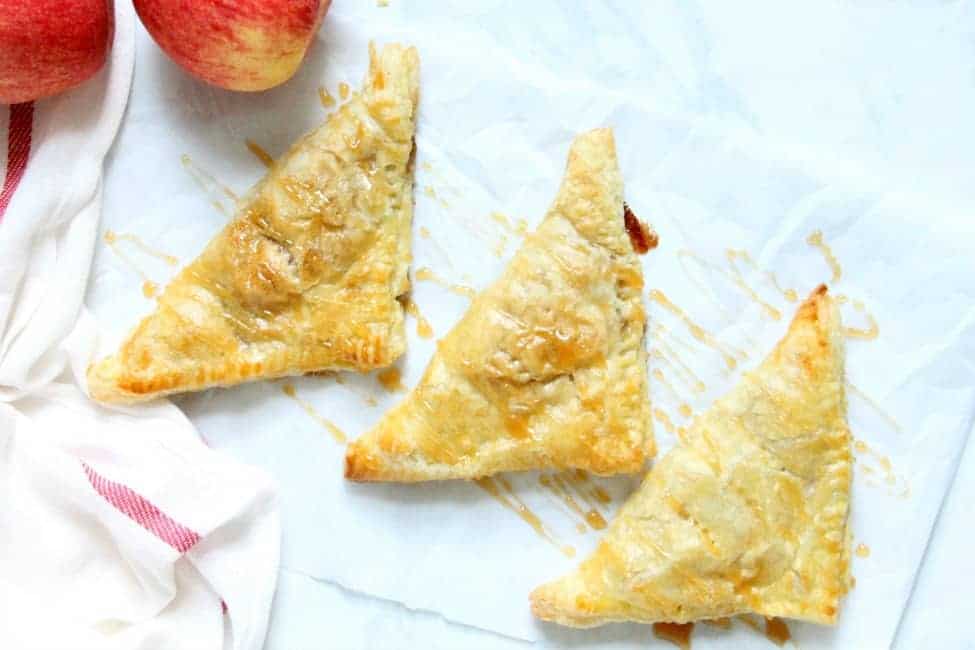 I may have mentioned before that we typically go apple picking this time of year, but somehow it is already October and we pretty much missed that boat.
No worries, our grocery stores are selling local apples, so we are getting them super fresh!
Also, this particular recipe can be made all year round due to the fact apples seem to be abundant any time of the year!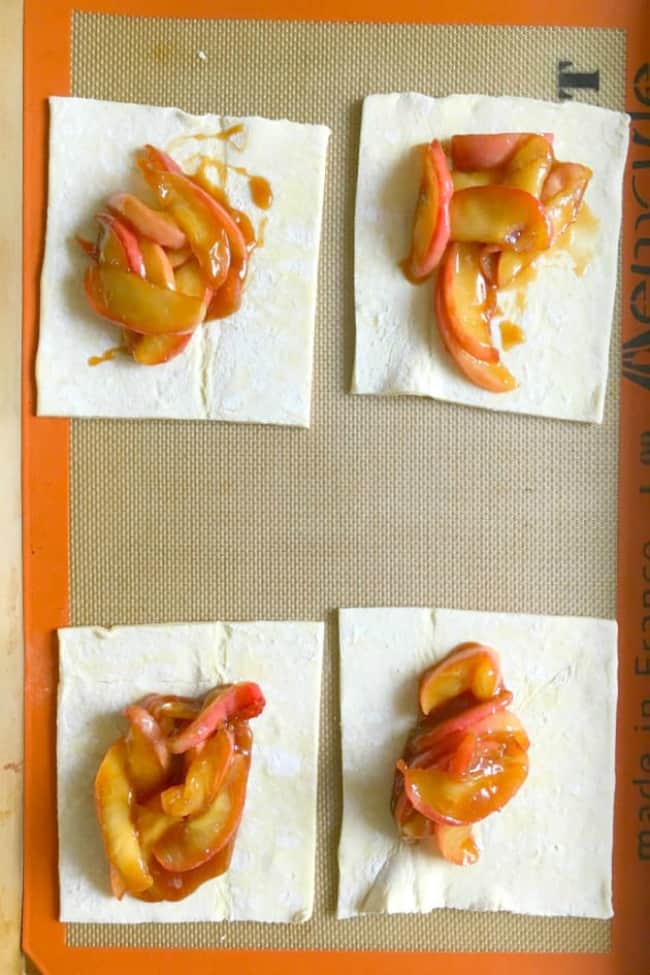 Because it is feeling like fall I have plenty of reason to keep making fall like desserts such as these Puff Pastry Apple Pie Turnovers.
I made pumpkin pie turnovers for you about two years ago which I recently updated with a video to show you how to make them. They have been super popular, so I hope you enjoy these as well!
I have made lots of apple recipes with this simple apple compote. Remember this slab pie?
Yep, I used that compote to fill it. I also took that recipe and changed it up just a bit to make these turnovers.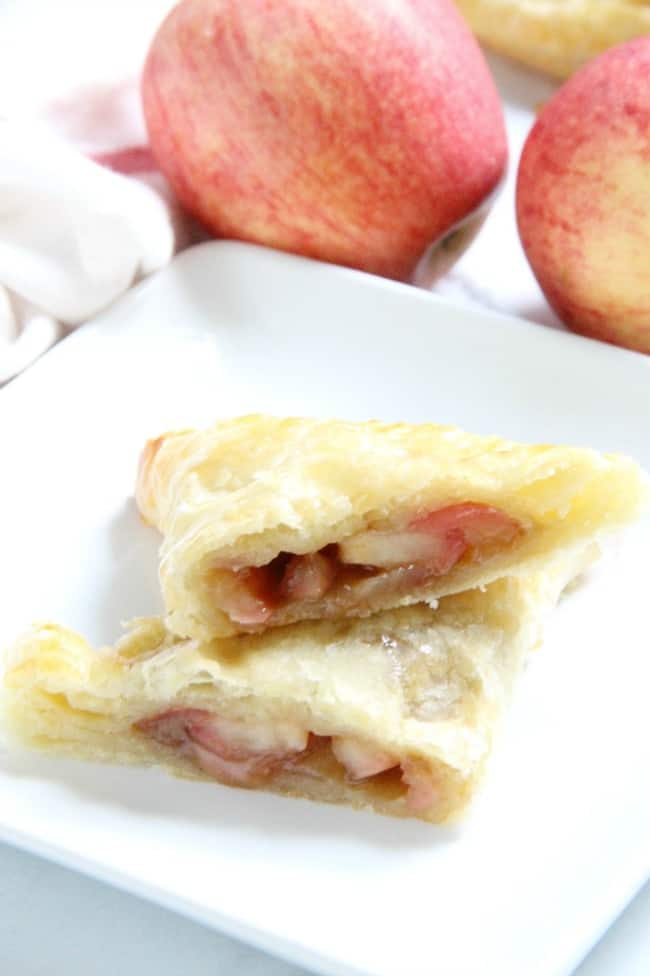 WHAT'S IN THE COMPOTE?
The compote has only three ingredients and can be made during the time it takes to heat up your oven! Isn't that the best?
With this recipe, I decided to keep my apples in slices. It gives it a more pie like filling when the apples are in slices.
The mixture taste so much better than canned apples!
For the puff pastry it is pretty much standard. You let the pastry come to room temperature. Then cut it into four squares, place on your baking sheet.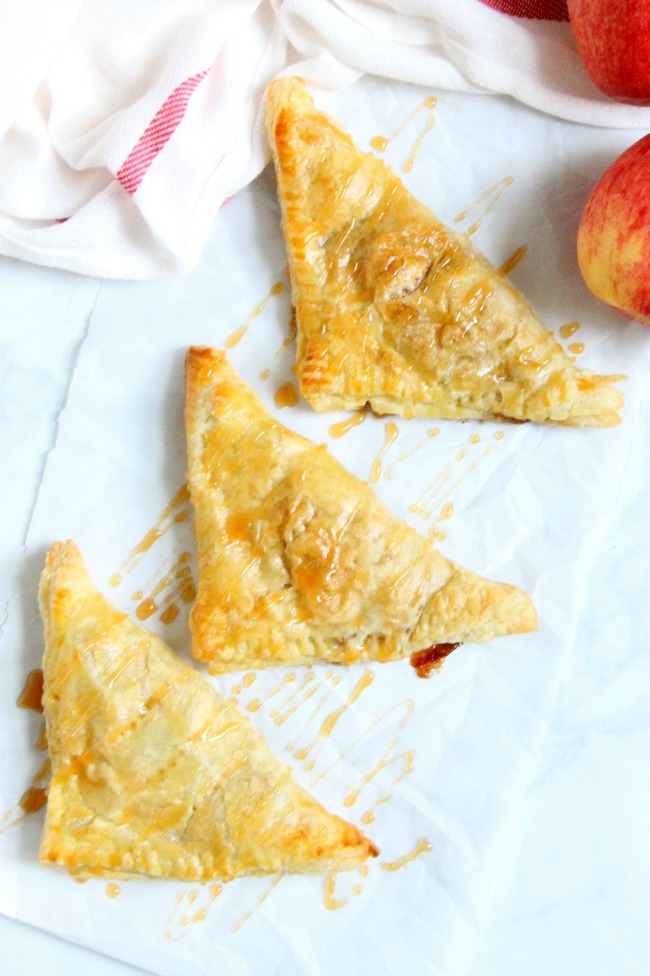 After that you add in your apples, then it's time to fold them over. When I fold over my pastry, if it is not quite even, I do trim off any excess dough. I am just kind of a particular in that aspect.
Next, I press the edges with a fork, then brush with an egg wash.
Super simple, super easy dessert! Perfect for when you need to satisfy that sweet tooth. ENJOY!
ARE YOU FOLLOWING ON SOCIAL MEDIA?
If you're on Facebook come check out this fun little group I've got going on. Instagram is a fun resource I'm using right now. If you make an recipes make sure to tag them #bittersideofsweetrecipes so I can see your creations!
Want to connect more with The Bitter Side of Sweet? Follow at:
Facebook | Pinterest | Instagram | Twitter