One of my all time favorite cookies is my Grandmother's Cream Cookies. A Christmas season never goes by without us baking them all together. This season I cranked it up a notch and added peppermint to them to give you Peppermint Cream Cookies!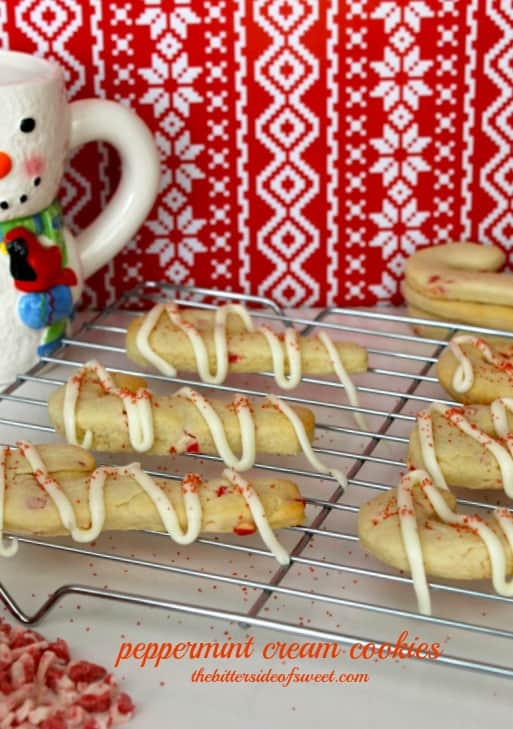 I actually shared this basic recipe with you last year. Like I have said before I do not recall anyone ever adding anything different to the dough of this recipe. It has always been the same, just different shapes and sprinkles on the top. Well I have been know to always do things differently. So when I was thinking about how I wanted to do these cookies, peppermint was a natural choice. My new current obsession has been Andes baking chips. I love those little guys and they help up pretty well, while I rolled out the dough, shaped it, cut it and baked it.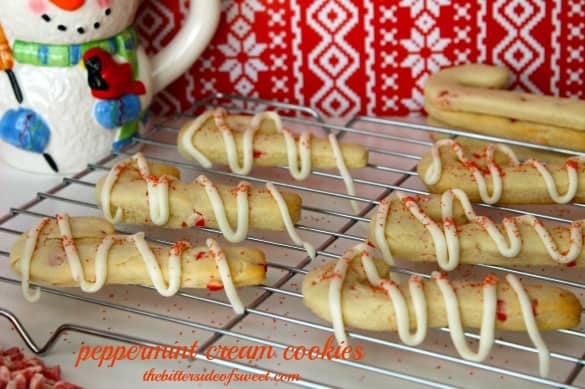 This year I am also doing something different! I've teamed up with 11 other bloggers in a virtual cookie exchange. We are each sharing a cookie recipe on our blog today. These twelve cookie recipes will keep you baking until Christmas. Please click on each individual link for the recipe.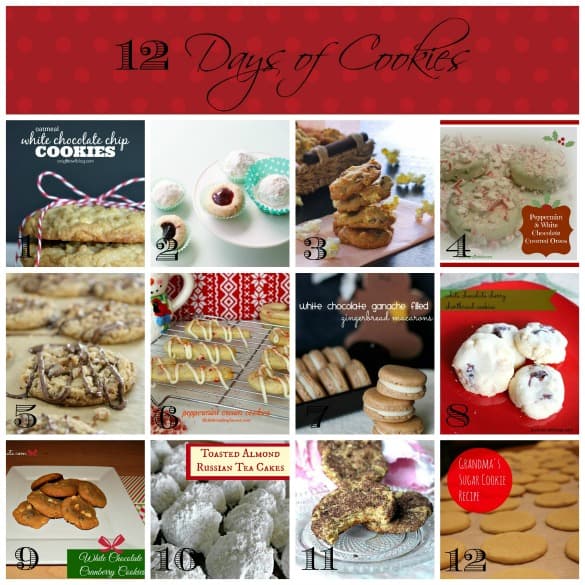 Don't they all look so great! Can't wait to get baking again! ENJOY!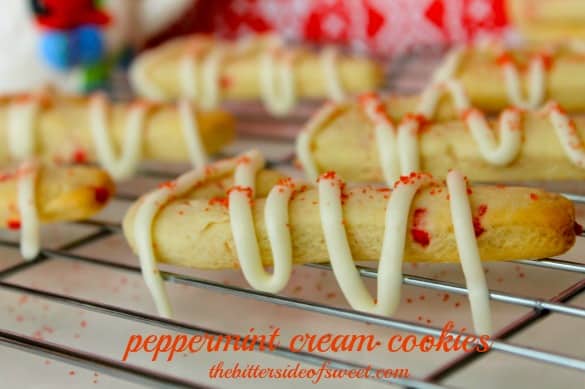 Want to connect more with TheBitterSideofSweet? Follow at:
Facebook | Bloglovin | Pinterest | Instagram | Google+ | Twitter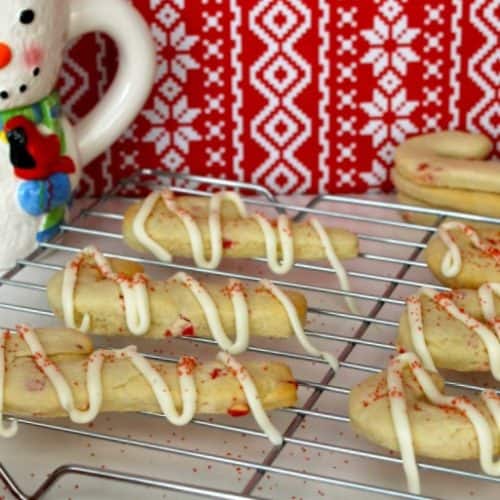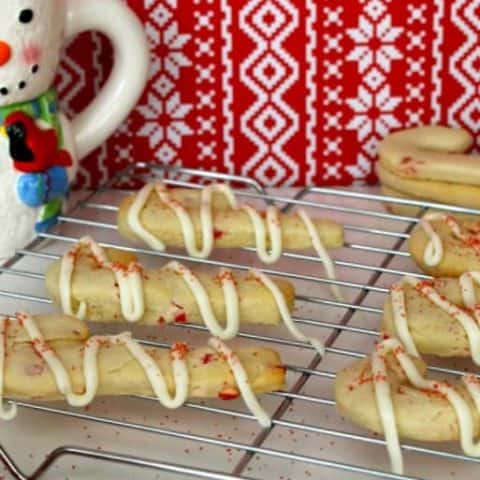 Peppermint Cream Cookies
traditional cream cookies cut into candy cane shapes that taste like peppermint!
Ingredients
1/2 cup shortening
1 cup sugar
1 egg
1/2 cup sour cream
1/2 teaspoon baking soda
3 to 3 1/2 cups all purpose flour
1/2 cup Andes peppermint baking chips
Instructions
Preheat oven to 325. Prepare 2 cookie sheets using a sheet of parchment paper.
In mixer beat shortening and sugar. Add in egg and mix.
In separate small bowl dissolve baking soda into sour cream.
Alternate adding flour and sour cream into mixing bowl.
Incorporate all for a nice soft dough. Stir in baking chips. Put on counter top.
Roll the dough out using more flour if needed so it is not sticky.
Use candy cane cookie cutters to make your shapes.
Place on cookie sheet.
Bake for 8 to 10 minutes until edge of cookie is brown.