Pear Thyme Feta Tarts can be appetizers or dessert! These versatile and easy pastries are the best of both worlds.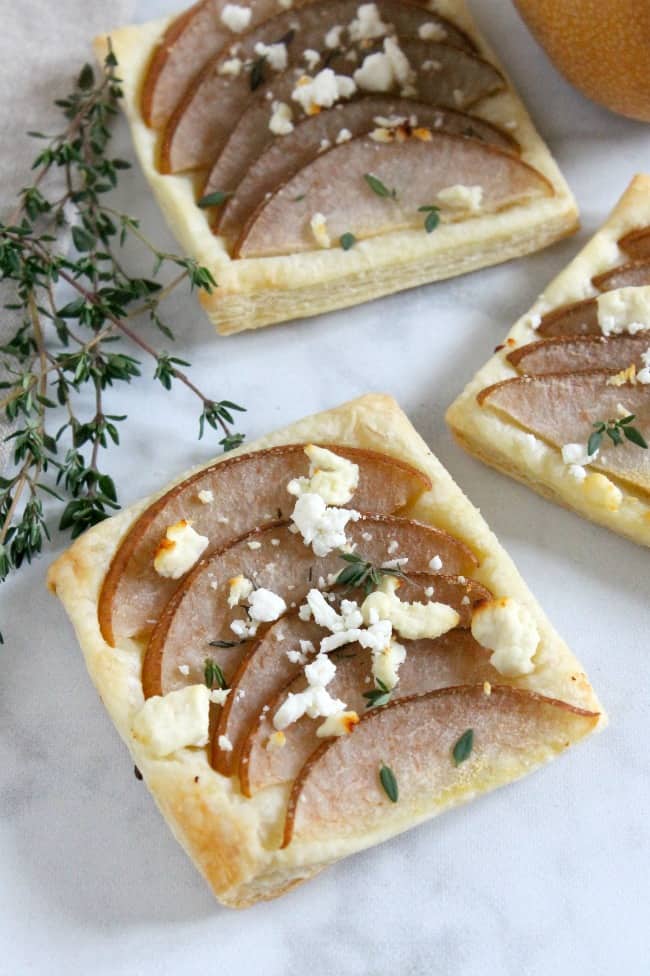 Let's have a chat, shall we? There are times where I make recipes that seem down to earth and pretty basic such as these pumpkin cream horns or even these simple homemade individual puff pastry chicken pot pies.
Then there are times where I make recipes that may appear to be a little more elegant and not something you would typically make such as these Pear Thyme Feta Tarts or these cranberry pecan cheesecake tartlets.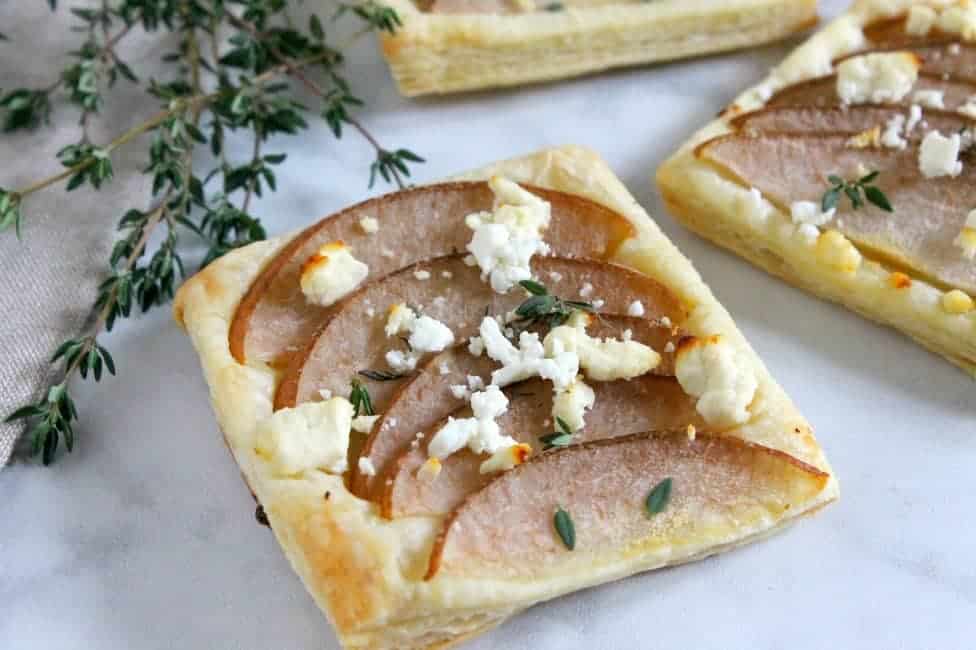 You guys these tarts are NOT elegant or too fancy to make. I say this because when my teenager came home from school and saw them sitting on the counter after I had made them, she said that is exactly what they looked like, fancy.
After having conversations with people about what I do or who have read my blog they tell me, well I like to cook but not make things fancy.
I don't think people realize that it is a food blogger's job to make recipes look good! If we don't you would not give us the time of day. Making a picture look pretty is exactly my and every other food bloggers goal. But my goal is to also do it with little effort. So my friends, do not fret. The recipe is easier than you think!!!
How do I do this with little effort? Well I used season items, of course, and also what I had around the house.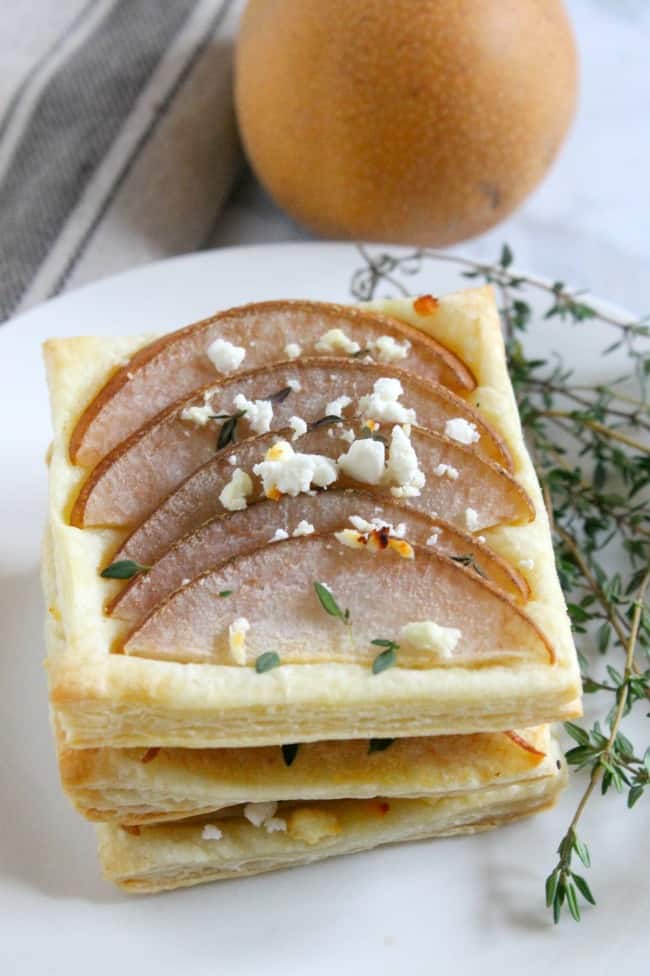 Our rental house has this lovely hidden herb garden that is right underneath this huge bush that it took me a few weeks to realize it was there after we moved in. It contains basil, mint, rosemary, green onions and my new favorite herb, thyme.
Thyme is a really good herb to make in a simple pasta dish but it was also the exact touch I needed for these tarts.
I also have a little confession to make. These supposed to have walnuts on them. After taking the pictures and eating them I realized I forgot to add the walnuts. I still think they are really good but it makes me wonder how would they have been had I added walnuts? I guess it's time for me to head back to the kitchen and make them again!!
WANT TO CONNECT MORE WITH THEBITTERSIDEOFSWEET? FOLLOW AT:
Facebook | Pinterest | Instagram | Twitter