Cranberry Pear Strudel is a simple, sweet dessert! A few ingredients of seasonal fruit and puff pastry and you have the perfect treat!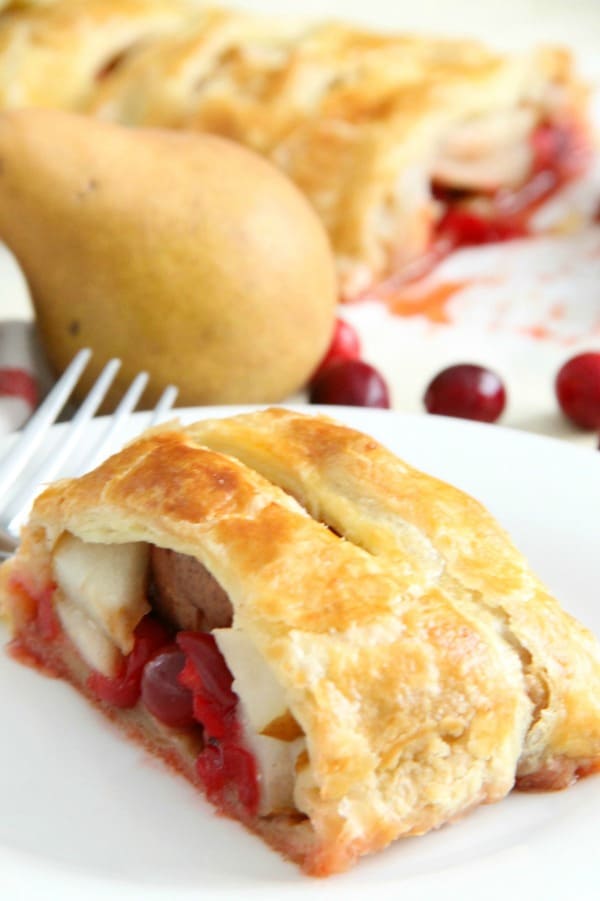 Click here to save this recipe on Pinterest!
Remember the last time I made you strudel? Yeah it's been way too long, I almost don't remember myself. It was this Cranberry Apple Strudel.
I think I stayed away from strudels because I didn't know how to make them look pretty! Fear not I have overcome that issue so you may see a lot of them real soon!
So what is a strudel? Basically it is just a layered pastry with a sweet filling, typically from Europe but equally enjoyed here in the US.
…