Add some fresh fruit to your day with these Mocha Raspberry Cupcakes!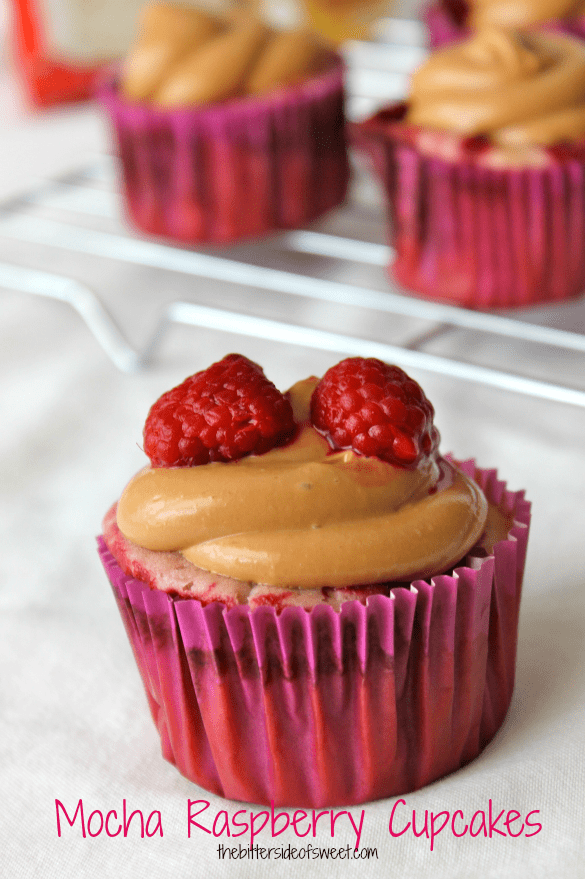 I hope everyone had a good long extended weekend! I was MIA for the entire week but if you follow me on Instagram you could of seen what I was up to, also I am now on Twitter! So you can follow there as well!!!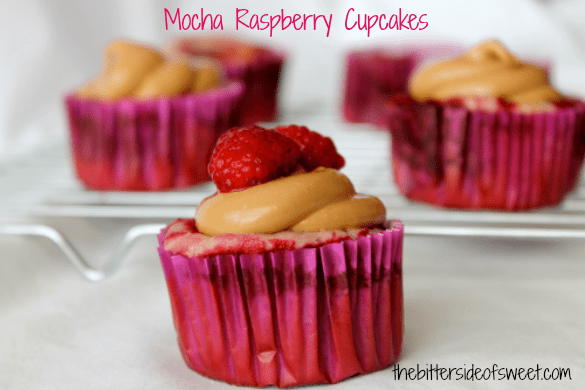 Okay there is fresh fruit and Greek yogurt in these Mocha Raspberry Cupcakes so you won't have to feel too bad for eating an entire dozen! And seriously, that is what I wanted to do with these, that is why I took them out of the house and took them to a get together we were having with some friends.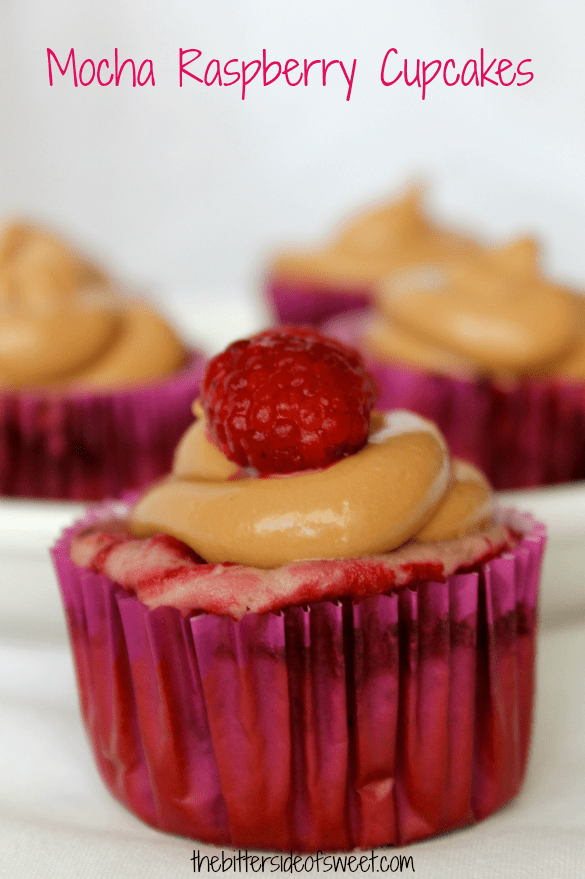 I have been holding out on you guys. I made these for a contest a while back. Keeping my fingers cross about that. I hope these will impress the judges but either way it was fun to use the products from Duncan Hines and I am super crazy about them right now, so you should see me using them more often now. This recipe pretty much follows the Peaches N' Cream Cupcakes that I did awhile ago but I added the Duncan Hines Frosting Creations Mocha Flavor to my icing. You can not believe how it changes your icing. I was a little skeptical about how it was really going to taste and really shocked about how well the flavors just come right through! Try these! You must!! ENJOY!!!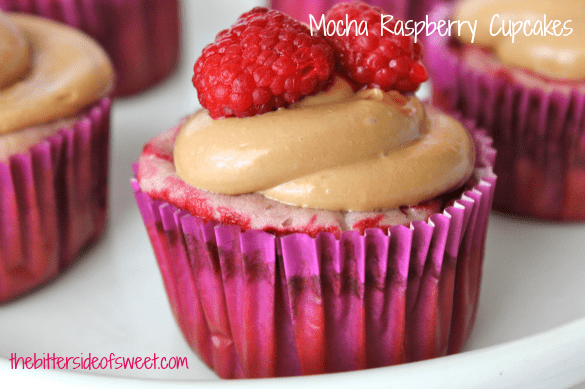 Want to connect more with TheBitterSideofSweet? Follow at:
Facebook | Bloglovin | Pinterest | Instagram | Google+ | Twitter
Mocha Raspberry Cupcakes
White cake mixed flavored with raspberry puree topped with mocha flavored icing!
Ingredients
FOR THE CAKE:
1 white cake mix, I used Duncan Hines
2 eggs
1 cup raspberry puree
1 cup water
1/4 cup oil
1 cup non-fat plain Greek yogurt, I used Chobani
1 1/2 cup raspberry puree
FOR THE ICING:
6 oz. cream cheese, slightly chilled
2 tablespoons unsalted butter, room temperature
2 cups powdered sugar
1 packet of Duncan Hines® Frosting Creations™Mocha Flavor Mix, 3 g
Instructions
FOR THE CAKE:
Preheat oven to 350. Prepare 2 12-cup muffin tins by lining with cupcake liners.
In mixer add cake mix, eggs, puree, water, oil and Greek yogurt.
Mix till completely combined.
Fill 2/3 of the way full.
Add 1 tablespoon of raspberry puree on the top of each cupcake and cut into batter with a knife.
Bake for 18 to 22 minutes.
Cool.
FOR ICING:
Mix butter and cream cheese together.
Add powdered sugar and mocha flavor mix.
Pipe onto cooled cupcakes.
ENJOY!!
  Want more cupcakes? Here you go!!!
Strawberry Chocolate Malt Cupcakes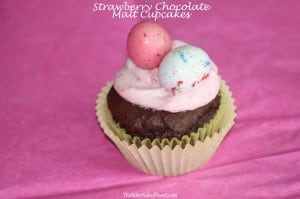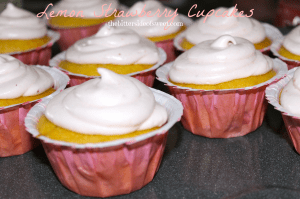 Cotton Candy Funfetti Cupcakes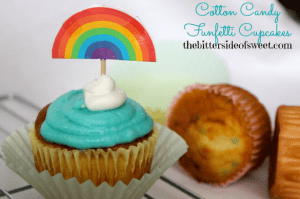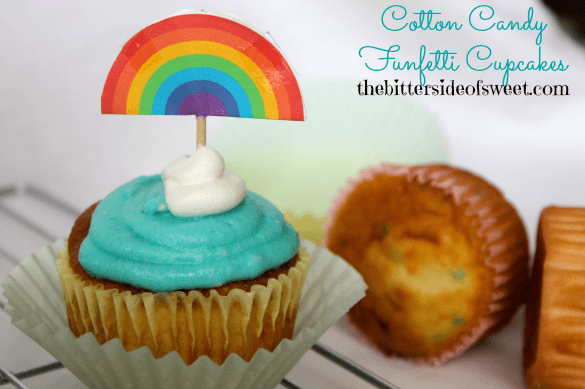 This recipe may be linked at these sites!