These Mixed Berry Protein Pancakes are an easy way to make a hearty breakfast that is full of flavor and protein!
Making pancakes is one of my favorite types of breakfast. I've made S'mores Pancakes and a fan favorite are these Peanut Butter Chocolate Pancakes! This time around I decided to make something a little patricotic by adding red, white and blue colors!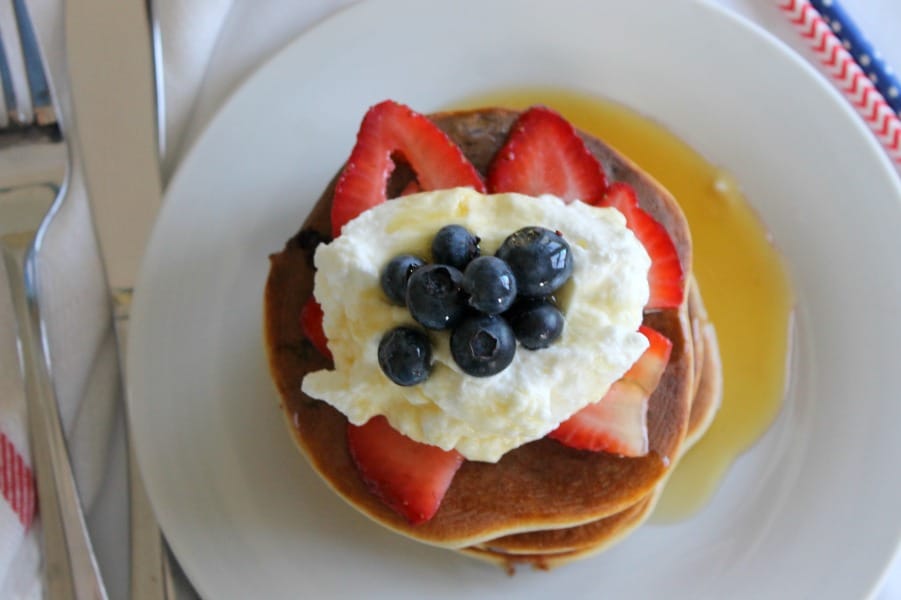 So our family has been on vacation, like away from my home, going on 22 days and we are having a blast! Personally I am not looking forward to going home because it has been so fun. We were at the beach for 14 days which made me decide that I think I wouldn't mind living at the beach.
I know, it's a pipe dream, but it still would be awesome! I enjoyed the sound of the ocean and the warm breeze.
Where we live now we tend to have a breeze but it is cold and I am not a fan of it at all.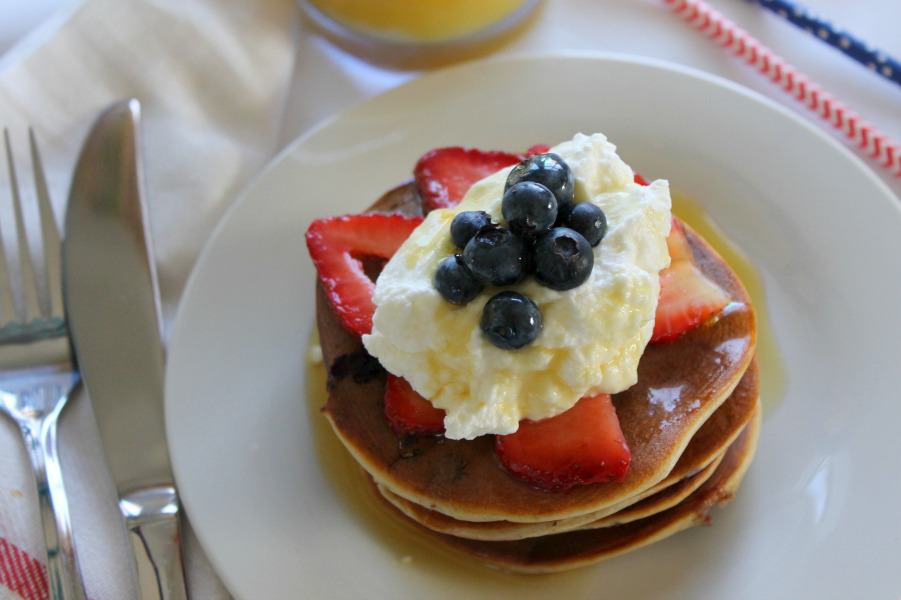 While we were at the beach, I made these Mixed Berry Protein Pancakes. Bob's Red Mill sent me some Protein Pancake and Waffle Mix and Paleo Pancake and Waffle Mix so I decided to give them a try!
I enjoyed using the mix because it was super simple. AllI had to do with mix water and pancake mix, then add my own personal touches to the batter.
You can't beat that when it is breakfast time and the kids are "starving" according to my 5 year old, Giulia.
So now that you have seen what kind of pancakes I enjoy to make, tell me what flavors would you add to your mix to personalize them? ENJOY!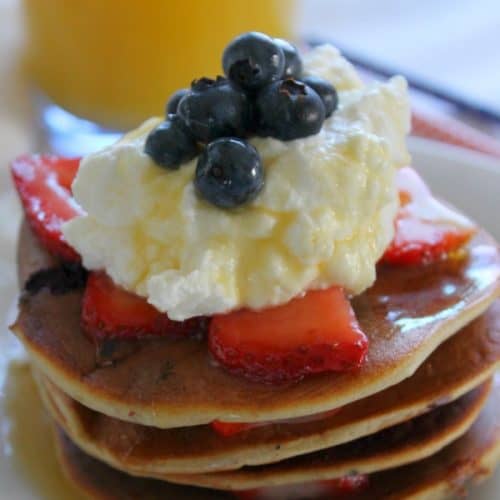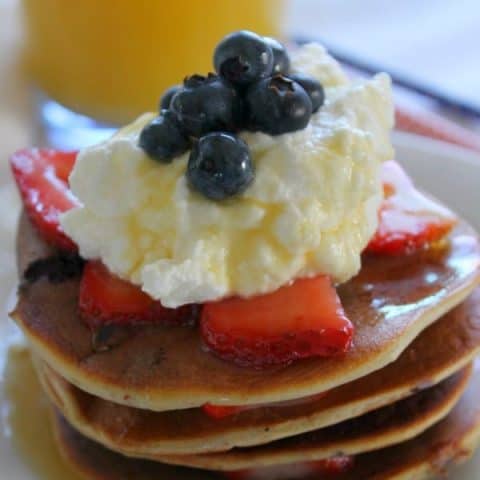 Mixed Berry Protein Pancakes
Ingredients
1 cup Bob's Red Mill Protein Pancake and Waffle Mix
1 1/4 cup water
1/2 cup blueberries
1 cup sliced strawberries
1/2 cup heavy whipping cream
2 teaspoons sugar
Instructions
Preheat pan on medium heat.
Mix together Bob's Red Mill Protein Pancake and Waffle Mix and water.
Mix in blueberries.
Cook on medium heat for 2 minutes then flip and cook for an additional 2 minutes or until golden brown.
FOR HOMEMADE WHIPPED CREAM:
Mix together heavy whipping cream and sugar until stiff peaks.
Top pancakes with strawberries and cream. Serve and ENJOY!