Crispy Mini Berry Meringue topped with a creamy whipped cream and juicy berries! A meringue-based dessert that is elegant and delicious!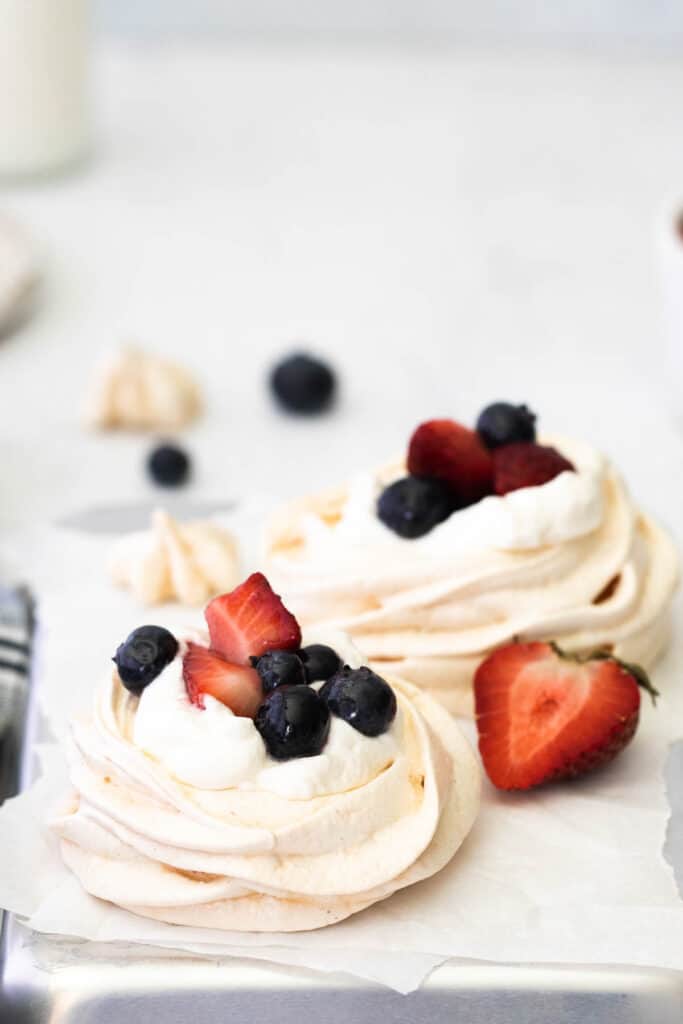 Click here to save this recipe on Pinterest!
These cookies or nest, as some call them, are really a lot easier to make than you think! Your kitchen tools such as your mixer and oven do most of the work! They are perfect for a summer celebration!
…