I believe when you finally reach the end of a day and get the chance to sit down and have a meal it should be something good and hearty. Kale Tomato Pasta was that hearty meal for us.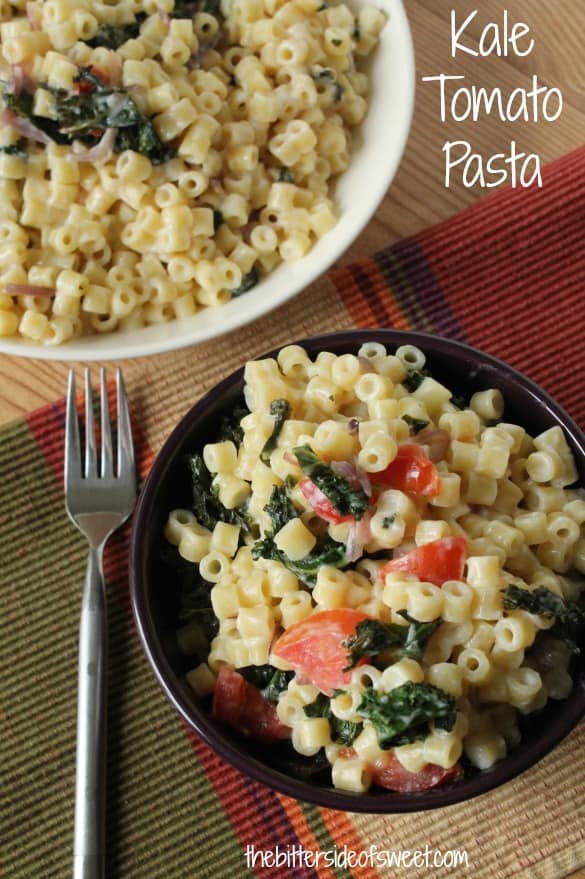 Daily life can be quite busy. Whether it be work, school, or kids life in itself sometimes does not slow down. If you only have 20 minutes a day to eat at a table surrounded by family or friends or silence those 20 minutes should make you want to come back and find that place each day.
Having a good meal to go along with that, I believe is important. It doesn't have to be anything fancy or a five course meal but it should be good. Good for your body, good for your soul.
Family meal time is very important to our family. We actually spend a minimum for 45 minutes at our table each night that we are able to gather together. It's where we share our day, our troubles, our faith, our laughs and our cries.
Being away from that for two weeks had made me miss that time. I have sat around tables with family and friends these last two weeks but I miss connecting with my children in a way I can only do when we eat together.
As you may very well know pasta is essential in our lives. So much so between my husband and I we brought back from Italy 17 pounds of it. You can get it for .54 cents a pound so it was definitely worth it for us.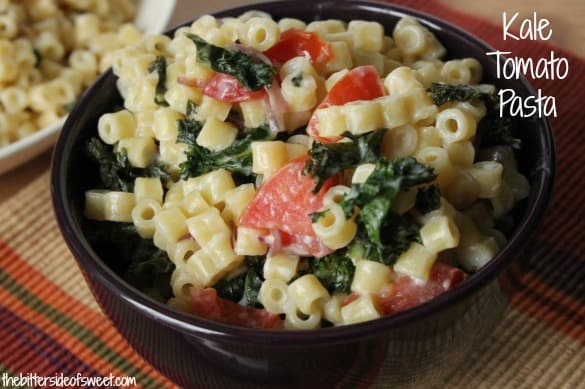 This pasta was super simple as my normal pastas are. I cooked my kale the way I cooked my collard greens and boy was it tasty! As my pasta was boiling away I made my cream sauce that I like to make and throw over pasta and then added fresh tomato at the end. This is somewhat important when making pasta sauce. Add some sort of fresh ingredient at the end it helps give it a light taste to the pasta that can otherwise feel heavy when eating! Enjoy! Magiato Bene!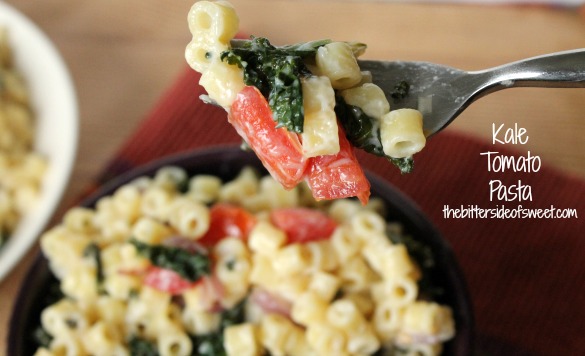 Want to connect more with TheBitterSideofSweet? Follow at:
Facebook | Bloglovin | Pinterest | Instagram | Google+ | Twitter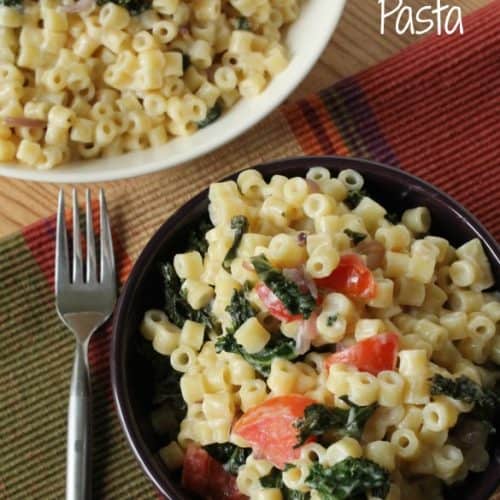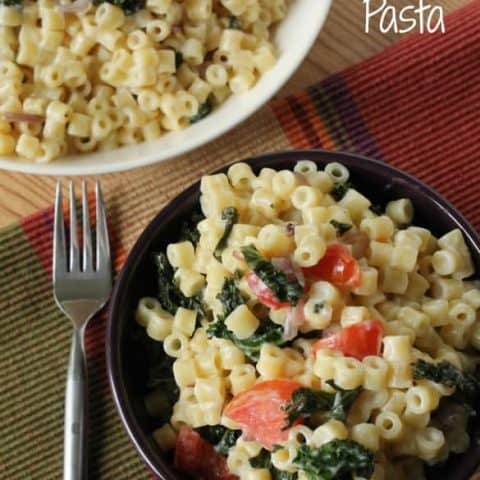 Kale Tomato Pasta
quick 30 minute vegetarian meal using fresh vegetables.
Ingredients
1 1 16 oz box of Ditalini
sea salt
1 16 oz bag kale
1 medium size onion, roughly chopped
1 teaspoon salt
1 teaspoon garlic powder
2 tablespoons extra virgin olive oil
2 large red round tomatoes, chopped
FOR THE CREAM SAUCE:
4 tablespoons butter
3 tablespoons flour
2 cups of warm milk
Instructions
Bring a large pot of water to a boil. Add sea salt and pasta and cook for 10-11 minutes or till al dente.
In the meantime prepare the sauce.
Prepare kale by chopping it up.
In a large saute pan add onions, 1 tablespoon oil and salt.
Turn heat on medium and add half of your kale
Cook for a few minutes, stirring often.
Then add the remaining half of kale, 1 tablespoon oil and garlic powder.
Continue to cook for 10 minutes or until the kale is soft.
Add tomatoes and cook for an additional 5 minutes.
In another medium size sauce pan on medium heat add 4 tablespoons of butter and melt. Whisk in flour. Slowly whisk in milk and continue to stir till thick.
When pasta is done cooking drain and pour into a large bowl.
Top with cream sauce and vegetables and stir.
Serve immediately and ENJOY!