This is a sponsored conversation written by me on behalf of Barilla® and Johnsonville®. The opinions and texts are all mine.
Italian Sausage and Artichoke Pasta a quick and easy meal that can feed your family for under $10!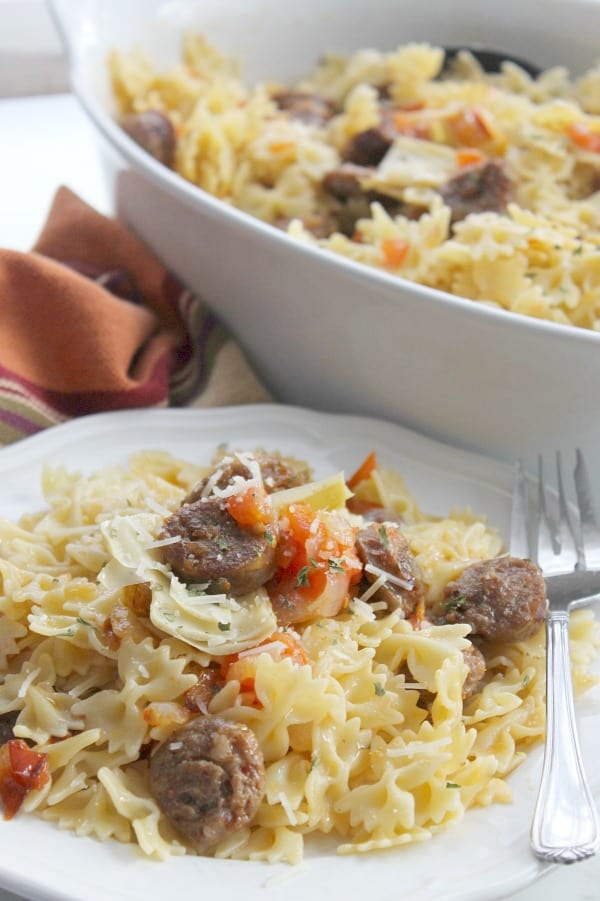 Family dinners are really important to us. We try to sit around the table every evening and although it may not be all of us sitting there, we always try to make it a priority to do it!
As I was sitting around the table with my daughters eating this Italian Sausage and Artichoke Pasta the other night I was reminding my oldest about the time when we lived in Greensboro, NC and pasta was what we ate, every. single. night.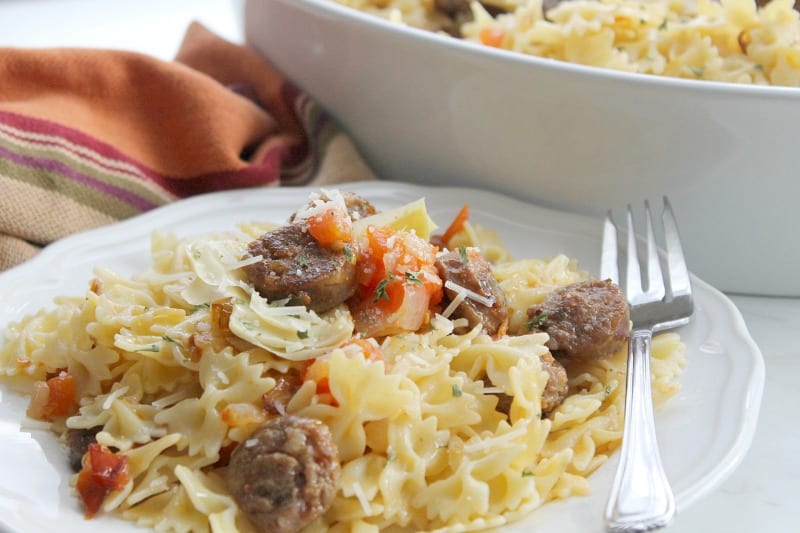 She remembered pretty well but she said she was fine with it because she loves to eat pasta.
I was telling her that we had pasta a lot because it is an inexpensive meal that feeds a lot of people and it always taste so good!
My hubby was going to school full time when we lived in NC and working part time, I was a stay at home mom, so things were tight. This did not stop us from eating around our table every single night. It actually made us do it more!
With this dish I was able to feed my family a nice dinner for under $10! You can't beat that really!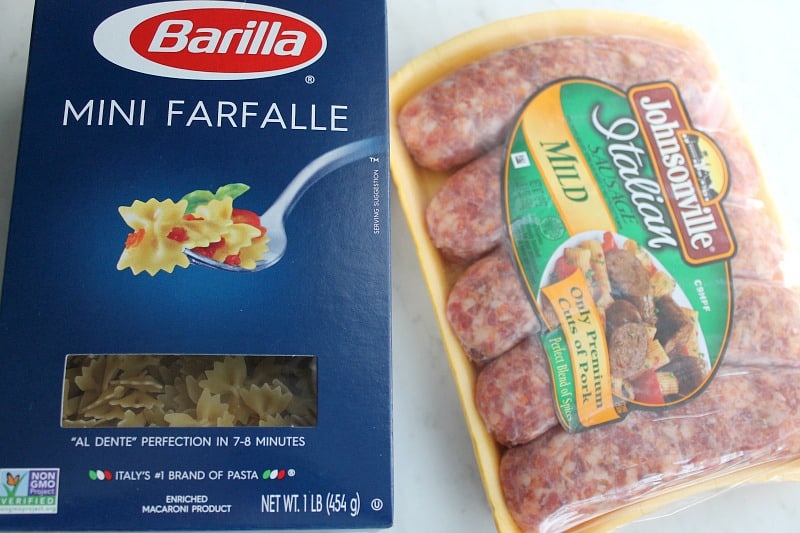 What highlights this dish is Barilla Pasta and Johnsonville Mild Italian Sausage. Both equally important in this dish. The Barilla Pasta brings Al Dente perfection to every pasta that I make and the Johnsonville Mild Italian Sausage has all of the flavors built into the sausage so I didn't have to spend a lot of money or time preparing other ingredients to accompany this dish!
I was able to pick up these and all of the other ingredients right at my local Kroger!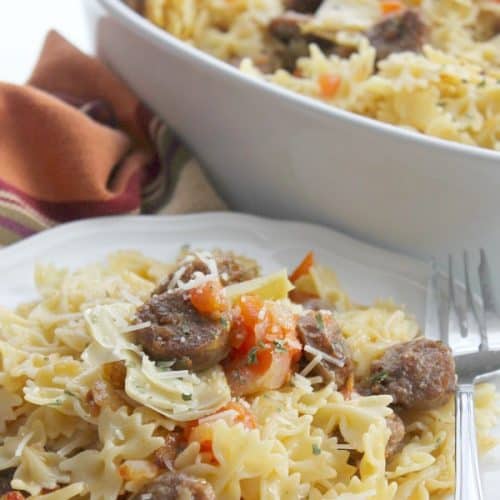 Italian Sausage and Artichoke Pasta (Pasta con salsiccia e carciofo)
Ingredients
1 16 ounce Barilla Mini Farfalle Pasta
1 19 ounce Johnsonville Mild Italian Sausage
1 onion, diced
2 roma tomatoes, diced
1 clove garlic, chopped
6 ounces artichoke hearts, chopped
parsley and shredded cheese, optional
Instructions
Cook pasta according to package.
In the meantime add onion and tomato to medium size pan. Drizzle with olive oil. Cook on medium heat for 5 minutes or until onions are translucent and tomatoes are soft. Push to one side of the pan.
Add sausages to other side of pan and cook for 5 minutes. Rotate and cook for 5 more minutes on low.
Remove sausages from pan and slice. Return to pan and cook on medium low for 5 more minutes.
When pasta is done, drain and pour into serving dish.
Stir in sausages, onions, tomatoes and artichokes.
Sprinkle with parsley and shredded cheese (optional)
Serve and ENJOY!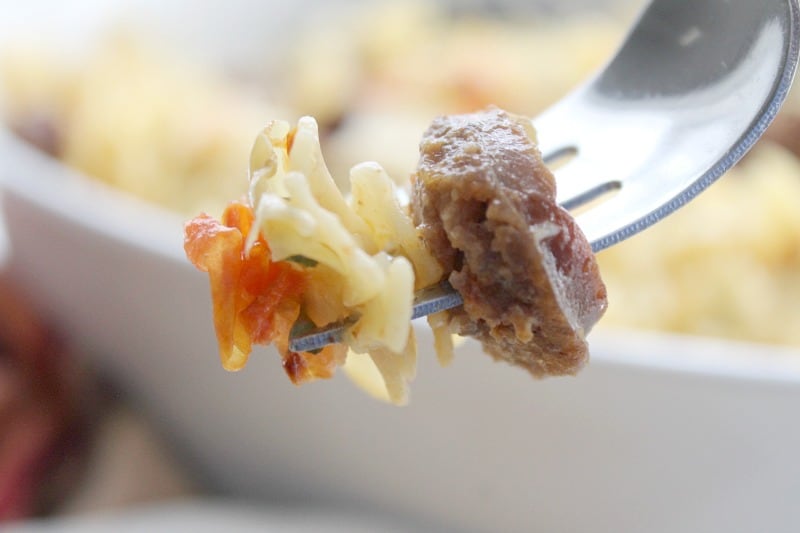 .