Ham and Cheese Pockets a delicious easy to make lunch. Perfect for the whole family!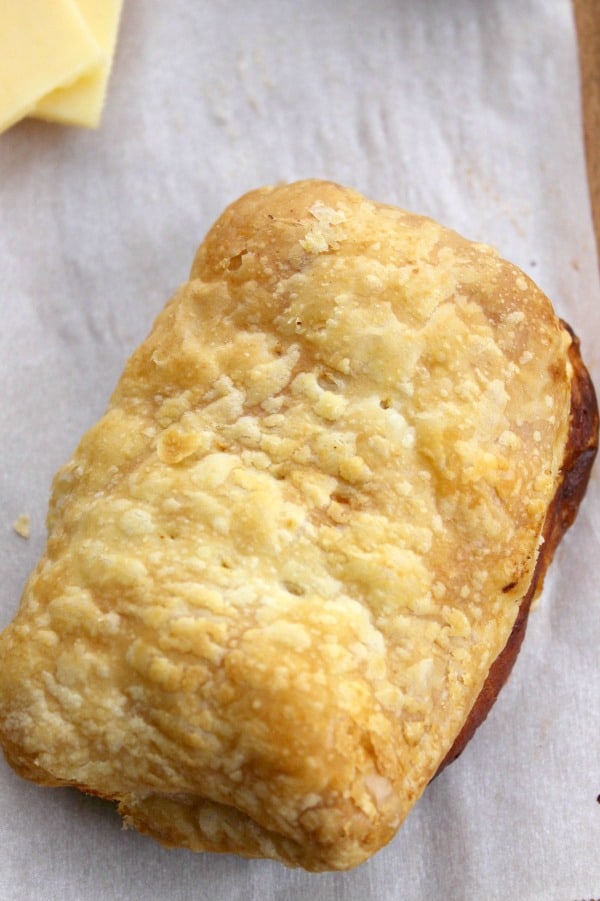 When I was growing up there were six kids in the house! Yes six! I ate a lot of sandwiches in my childhood, like peanut butter and jelly or ham and cheese, but I also ate a lot of those hot pockets as well. I loved them! Even going into my young adult life I would eat them a lot.
Well because of my love for them I decided to figure out how to make them at home! It is super easy to make them with puff pastry.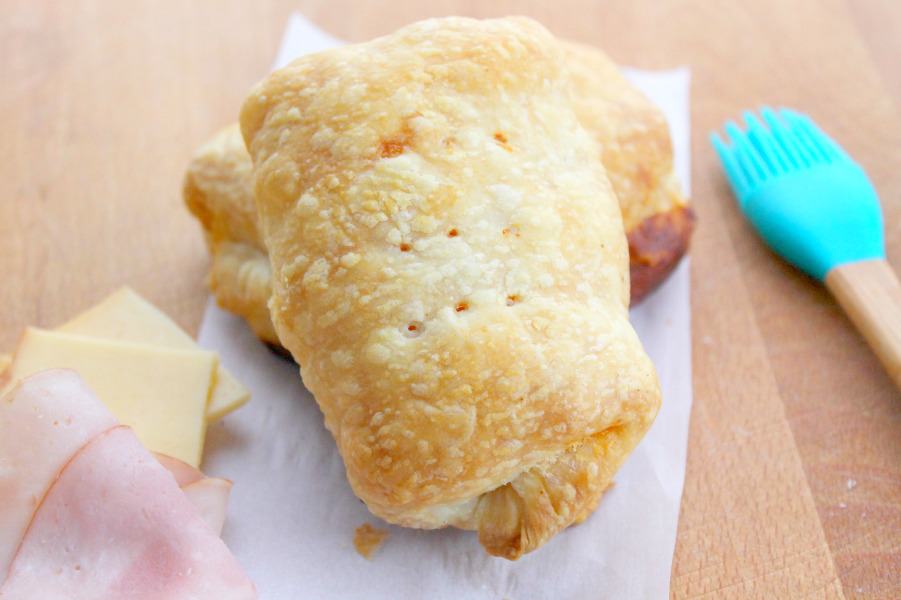 Now that the holidays have passed we are getting back into the groove of school. My kids pack their lunches everyday so we are always looking for new dishes to put into their lunch boxes. They love eating sandwiches but I have the desire to give them variety every now and then.
That is where these ham and cheese pockets come into play. Over our vacation I decided to make the kids these pockets to test them out and see if they liked them. Well they LOVED them! In fact one was not enough, they asked for seconds.
What is even better about these pockets is that you could basically add anything inside of them to make different flavors. I went with ham and cheese but I think my next would be chicken and broccoli. Boy doesn't that sound good!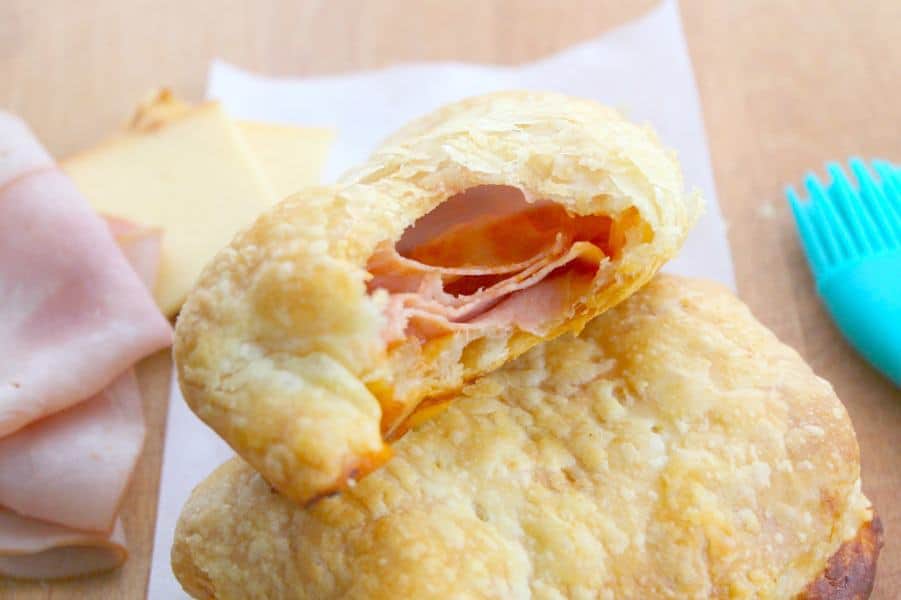 When making these hot pockets I didn't add tomato sauce the first time around. The second time around I did add it. I thought they tasted better with the tomato sauce so that is what I am going with here.
I made sure I poked holes in the tops of them to help some of the air escape during the cooking process. Also the puff pastry doesn't have to be complete thawed when you make them. Just defrost for about 20 minutes before you make them! Again these Ham and Cheese Pockets Recipe so easy to make and definitely worth it! Tell me, what flavors would you make?