No oven needed when you make these Grilled Peach Puffs! Perfect for your weekend barbecue!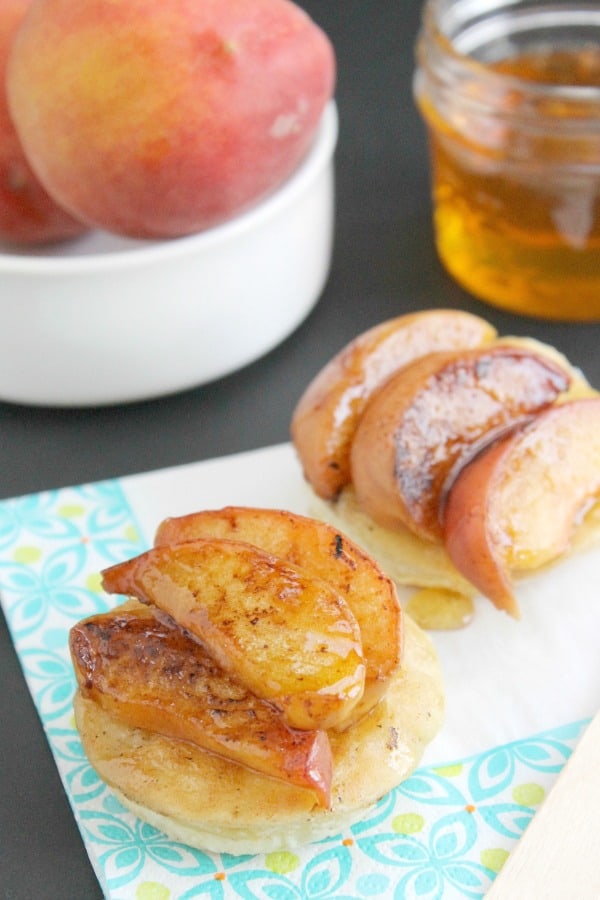 Lucky for us peach season is here! Now we can make peach pie, peach cobbler and oh this is a good one, homemade peach ice cream and these Grilled Peach Puffs! Peach season can run through all of summer from May through September, depending on how the crops are doing this year. I am so glad because I love to eat a soft, ripe peach. Although it seems lately when they finally hit our grocery stores they are not so ripe and I have to wait a few days before they are edible. Anyone else have that problem? Make sure when buying a peach you know the difference. Peaches are fuzzy, nectarines are not. Nectarines are the ones that tend to be firmer, so if you are looking for soft go for the peach every time!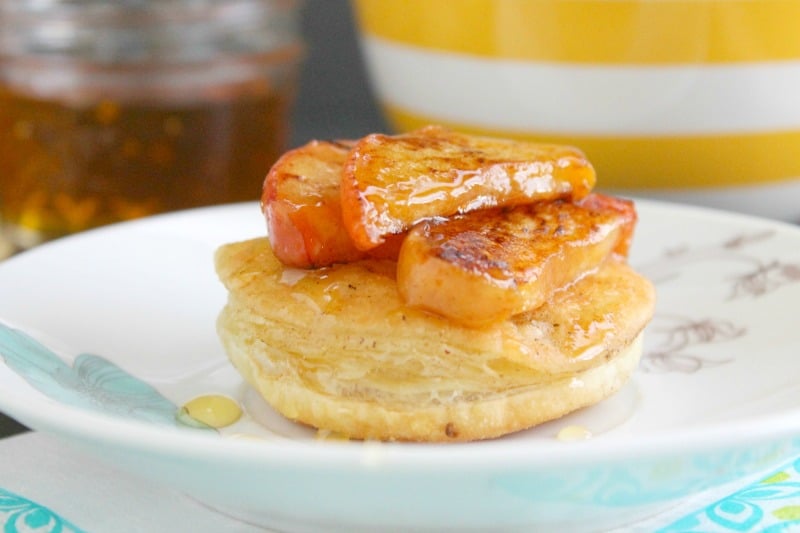 My love for peaches is normally satisfied when I visit my family in the summer months. My stepbrother lives in South Carolina and always grabs a bushel on his way up to see the family! We love when he comes baring peaches as gifts for all of us to enjoy! They really never last long to the fault of my little ones. They will each two or three a day if I let them! I'm okay with that because peaches are a good source of all kinds of minerals. They are also low in calories and a good source of fiber! So I say, let them eat!!
Lately I have been adding a pretty fabulous ingredient along side of my peaches. This is because it just compliments the peaches so well. Want to know what that is? Honey! I am obsessed with honey. I wonder if I could be a bee charmer? Nah I'll leave that to someone else. Either way honey with peaches is like magic for me.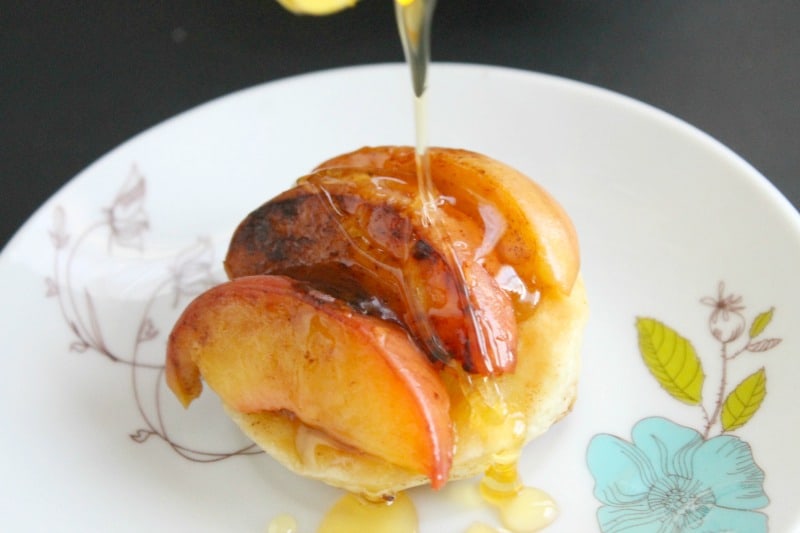 I was super excited to find out that September is National Honey Month! Who knew they had a month dedicated to honey! Now I'll make these Grilled Peach Puffs Recipe to celebrate! ENJOY!