The BEST Peach Zucchini Oatmeal Muffins! Make these moist, flavorful muffins packed with peaches and a touch of zucchini!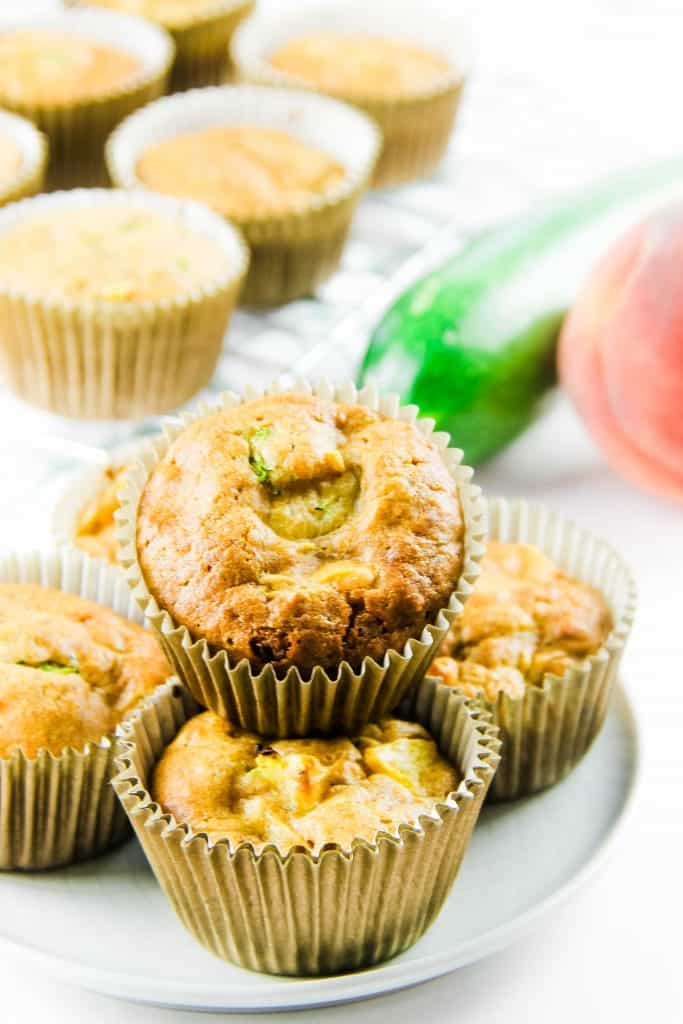 Muffins would probably be the first thing I reach for if I were going to each breakfast earlier than I normally do. That is because they are so filling and definitely so delicious! They are super EASY too!
We keep them in freezer and pull them out when we are in need of something quick in the mornings!
Click here to save this recipe on Pinterest!
…