Did you know there are gluten free cake mixes? I didn't until I wanted to make these Gluten Free Cupcakes with Mint Chocolate Cream Cheese Icing!
When my nephew was visiting from Italy this month I felt some what challenged in the kitchen.
He can not eat gluten and there was no way he was coming and I was not going to bake for him. I set out on social media via twitter to ask if anyone knew of cake mixes that were gluten free. I got some responses and headed to the store to check things out. I figured a cake mix was the way to go since I had never made anything gluten free before.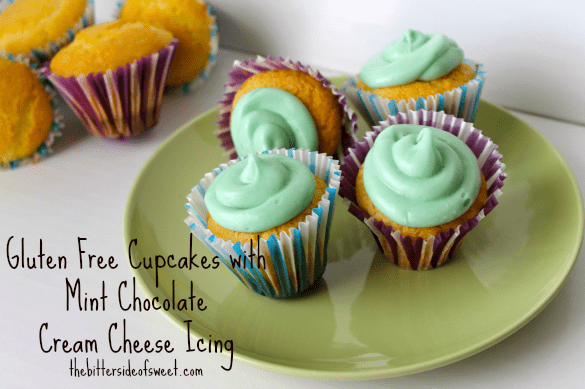 The cupcakes were actually good, though it does taste different than your regular mixes, and I was surprised to find out that my cream cheese icing recipe was already gluten free which made it even so much better. The cake mix only makes 12 which was fine for us but if you are making them for a lot of people it could get expensive. The cake mix I bought was over $4 a box. Yikes!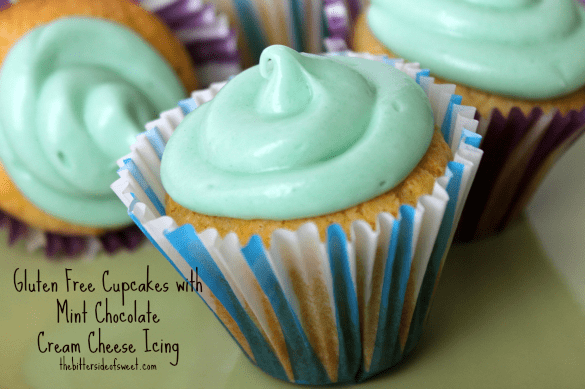 The best part is the icing! You guys know my love for Duncan Hines. Well their frosting creations are gluten free. Cream cheese, butter and powdered sugar are all gluten free. There are some off brands and brand names that don't state that they are gluten free so I just made sure I picked up each item that specifically stated or their websites listed it as gluten free. I only wanted the best for my nephew!!! ENJOY!!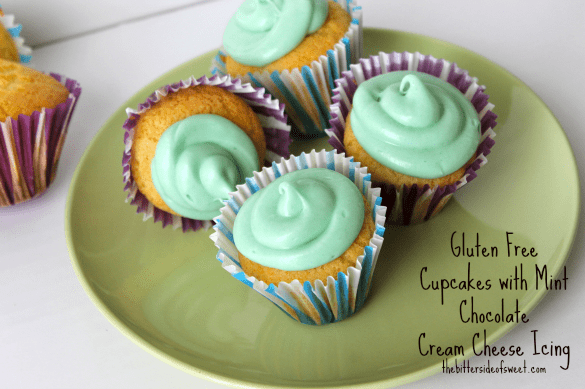 Want to connect more with TheBitterSideofSweet? Follow at:
Facebook | Bloglovin | Pinterest | Instagram | Google+ | Twitter
this is not a sponsored post! I just love Duncan Hines Products!
Gluten Free Cupcakes with Mint Chocolate Cream Cheese Icing
Cupcakes using a cake mix combined with mint chocolate flavored cream cheese icing that can be served to any one with gluten allergies.
Ingredients
FOR THE CUPCAKES:
1 15 oz box gluten free yellow cake mix
2/3 cup water
1 stick butter, softened
3 eggs
FOR THE ICING:
4 tablespoons butter softened
6 oz cream cheese directly from the refrigerator
2 cups powdered sugar
1 1/2 tablespoons milk
1 Duncan Hines Frosting Creations Mint Chocolate Flavor Mix
Instructions
FOR THE CAKE:
Preheat oven to 350. Prepare 1- 12 cup muffin tin by lining with cupcake liners.
In mixer add cake mix, eggs, water and butter.
Mix till completely combined.
Fill liners ⅔ of the way full.
Bake for 18-23 minutes or until tooth pick inserted comes out clean.
Cool.
FOR ICING:
Mix butter and cream cheese together.
Add powdered sugar and milk.
Mix in Mint Chocolate Flavor Mix
Pipe onto cooled cupcakes.
ENJOY!!
Want more desserts using Duncan Hines? Here you go!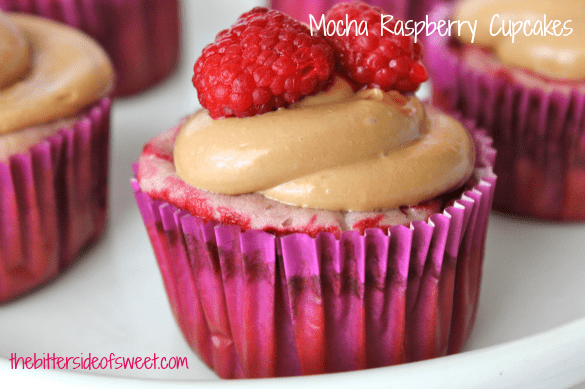 Cotton Candy Funfetti Cupcakes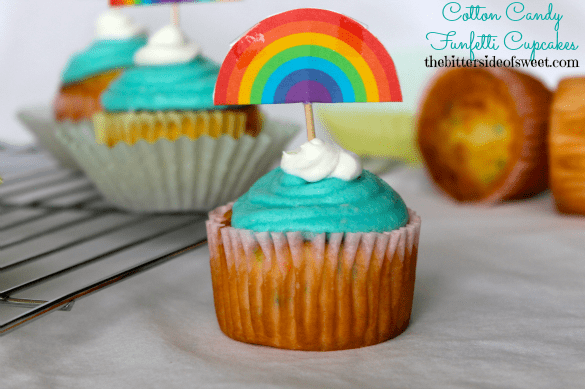 Cotton Candy Rice Krispy Treats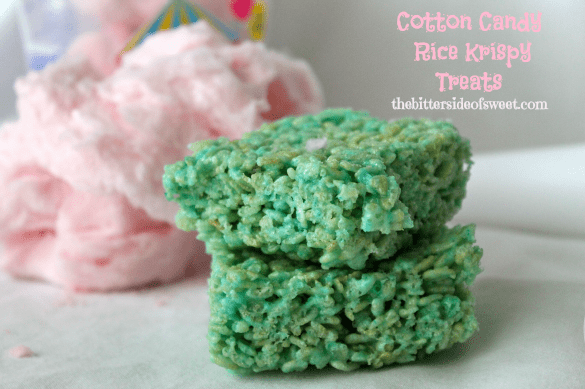 this recipe may be linked at these sites!