Celebrate Valentine's this year with these simple to make Chocolate Covered Strawberry Tarts!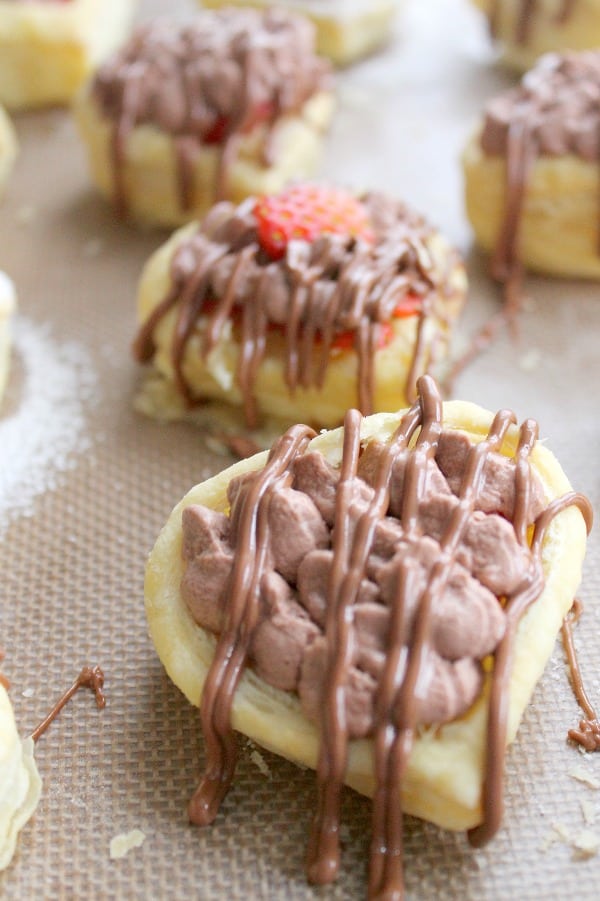 Click here to save this recipe on Pinterest 
So let's be honest. How do you really celebrate Valentine's Day? Is it with candies, chocolates, flowers or a steak dinner? How about these Chocolate Covered Strawberry Tarts?!!
I will tell you how I celebrate in just a minute but let me tell you a story first.
When I was a kid, my mother used to give all 6 of us kids a box of chocolates and a card for Valentine's Day. It would be that little box that had about 8 pieces of chocolate in it.
This is one of my biggest memories I have from childhood. I would look forward to that box every single year. And then one year, we didn't get it. I think I was in high school. My mom said she didn't think we would want them anymore because we were getting older.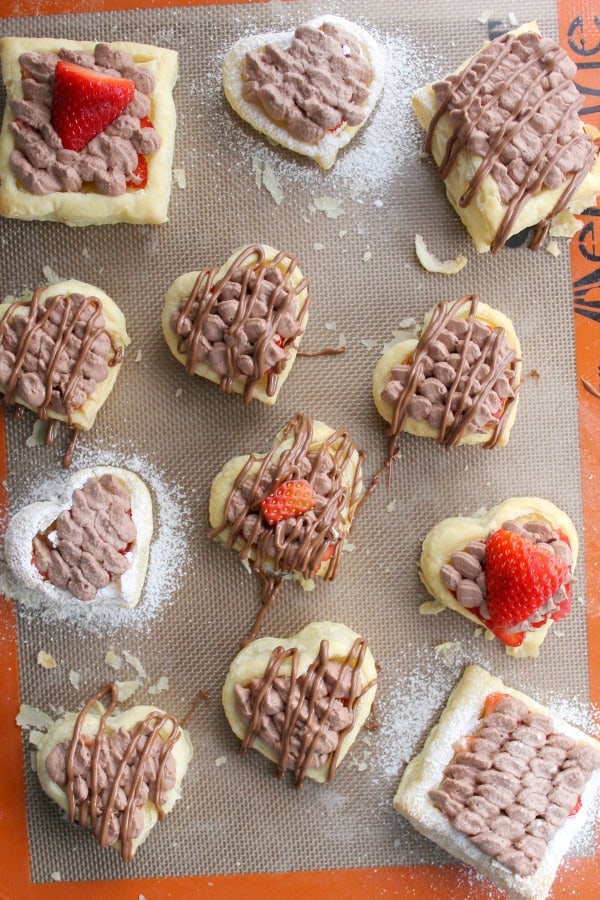 I was devastated. I was crushed. How could she not buy me a box of chocolates? To make matters worse, my mother was not the type to tell us that she loved us very much.
She showed us but she didn't use her words often when we were growing up, now it is a different story. Mom I know you love me, if you happen to read this! 🙂 Anyways I saw this box of chocolates as an expression of love from her and when it stopped I felt like she didn't love me anymore. Sad but true.
This is why in one way I am some what against Valentine's Day. I want to leave my children with the impression that we love them every single day of the year.
That they are special every single day of the year. Which is why I make them special treats like peanut butter caramel brownies or strawberry chocolate ganache cake, not on special occasions but on regular days. Just because.
I said I would get back to how we celebrate the day. Well I do let the kids take Valentine's to school for their class parties and we have on occasion ate dinner by candle light but other than that we just don't make it a big deal. And I do not buy them a box of chocolates!
I'd rather make them these Chocolate Covered Strawberry Tarts Recipe instead. They are fun, delicious and easier to make!
So whether you make Valentine's Day a big deal or not you should definitely try these tarts out! You will love them! ENJOY!
If you're on Facebook come check out this fun little group I've got going on. Instagram is a fun resource I'm using right now. If you make an recipes make sure to tag them #bittersideofsweetrecipes so I can see your creations!
Want to connect more with The Bitter Side of Sweet? Follow at:
Facebook | Pinterest | Instagram | Twitter