Looking for a cookie that is loaded with chocolate and full of flavor? Look no further! These Chocolate Chocolate Pudding Cookies will do the trick!!!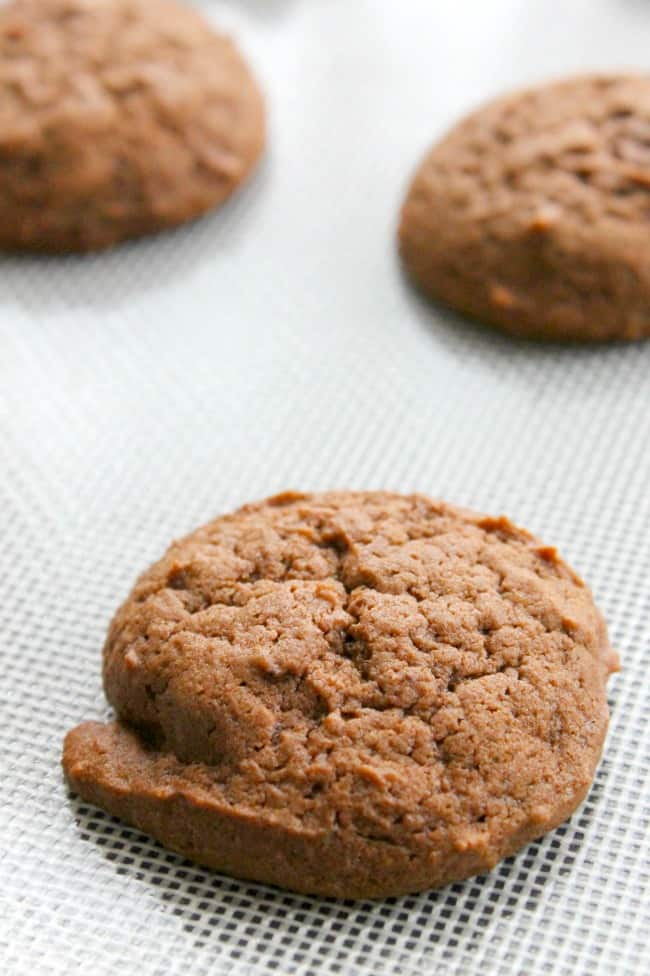 *this post was originally posted in August 2013. It has been updated as of July 2017! If you'd like to see the original photo it is at the end of the post! ENJOY!
So we have returned from vacation and what a great time we had!
I do not have a hole lot of pictures other than beach scenes because I kind of unplugged socially for the week that we were at the beach. We had beautiful sun every single day so I would say all and all it was great!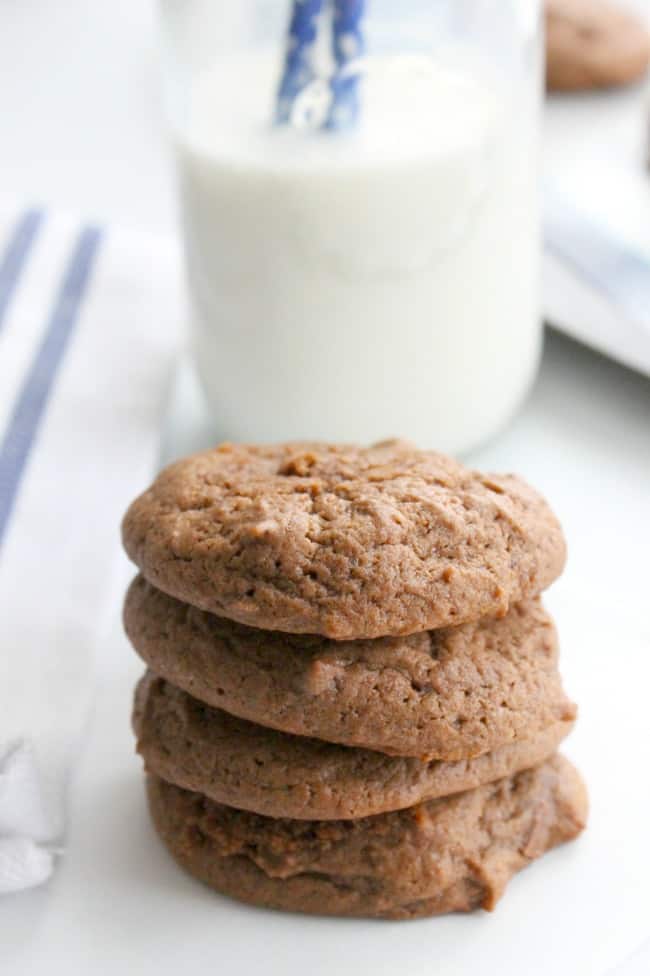 These cookies were made a few days before our family came to visit and if you follow on Instagram I also teased you with a photo as well! Now I am happy to finally share these chocolate chocolate pudding cookies with you. They are very similar to my butterscotch chocolate chip cookie recipe I just changed up which pudding I used and added chopped up chocolate bars to it! I just used my favorite kind!
These cookies were so moist on the inside but had a little crunch on the edges which was a perfect combination for me! One thing I did different was I added cinnamon. And seriously it was the best thing I could have done. The flavor was just amazing and you could really catch all the different flavors in the cookies! Hope you guys ENJOY!!!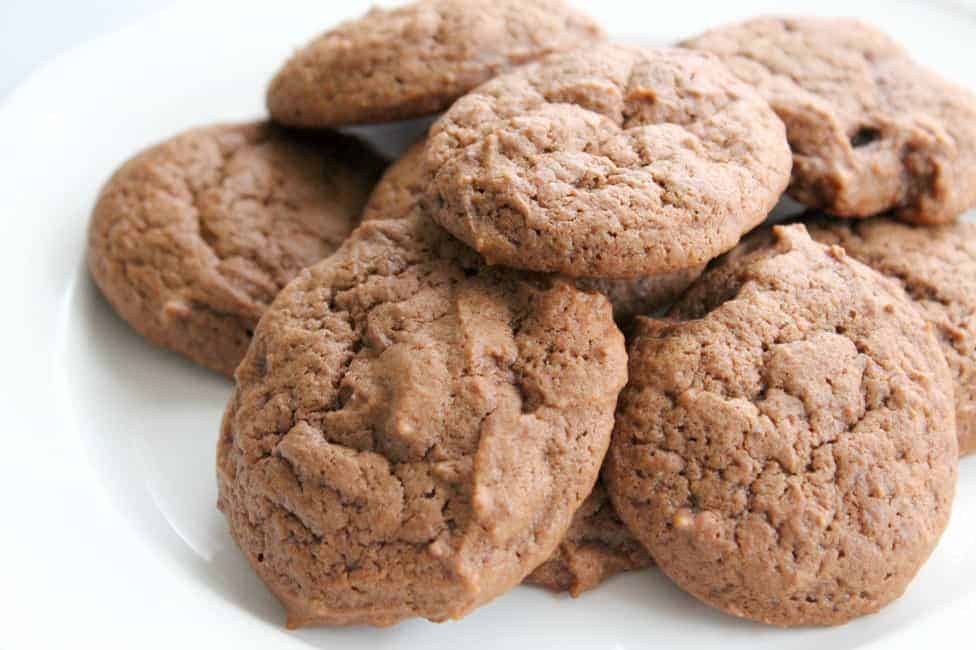 Want to connect more with TheBitterSideofSweet? Follow at:
Facebook | Pinterest | Instagram | Twitter
Chocolate Chocolate Pudding Cookies
Ingredients
1 stick butter, room temperature
1/3 cup brown sugar
1/3 cup white sugar
1/2 teaspoon vanilla
1 egg
1 1/2 cups all purpose flour
1/2 teaspoon baking soda
2 teaspoons cinnamon
1 3.4 oz box instant chocolate pudding (I used Jello brand)
1/2 cup milk
1.55 oz chocolate bar, chopped
Instructions
Preheat oven to 375 degrees.
In mixer add butter, brown sugar, white sugar and vanilla. Mix till creamy.
Add egg and milk, mix till creamy.
Add flour, baking soda, cinnamon and pudding into mixture and mix till creamy.
Stir in chocolate bar.
Using a teaspoon drop onto ungreased cookie sheets.
Bake for 9-13 minutes or until golden brown. Cool and ENJOY!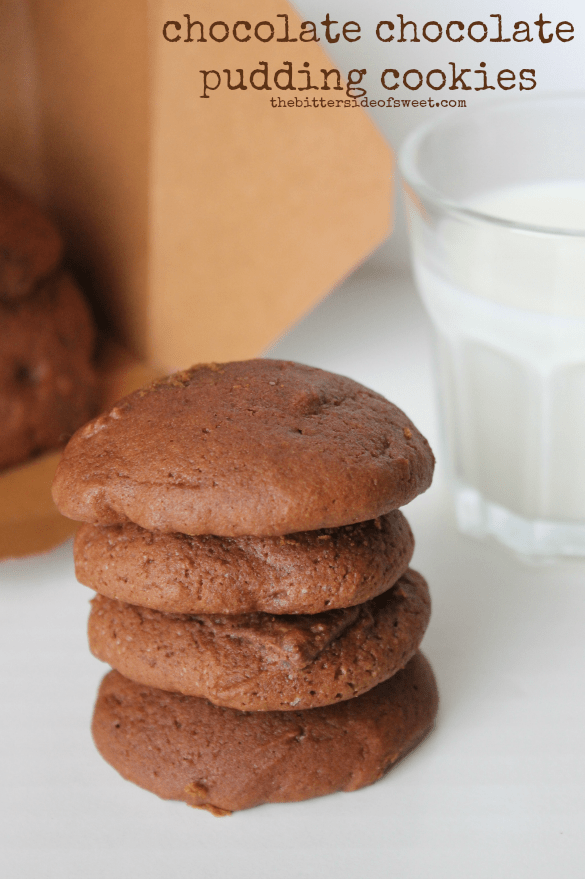 Want more cookies? Here you go!