Whether you use fresh cherries or canned these Cherry Pie Cinnamon Sticks are quick to make with just a few ingredients! Perfect for any occasion!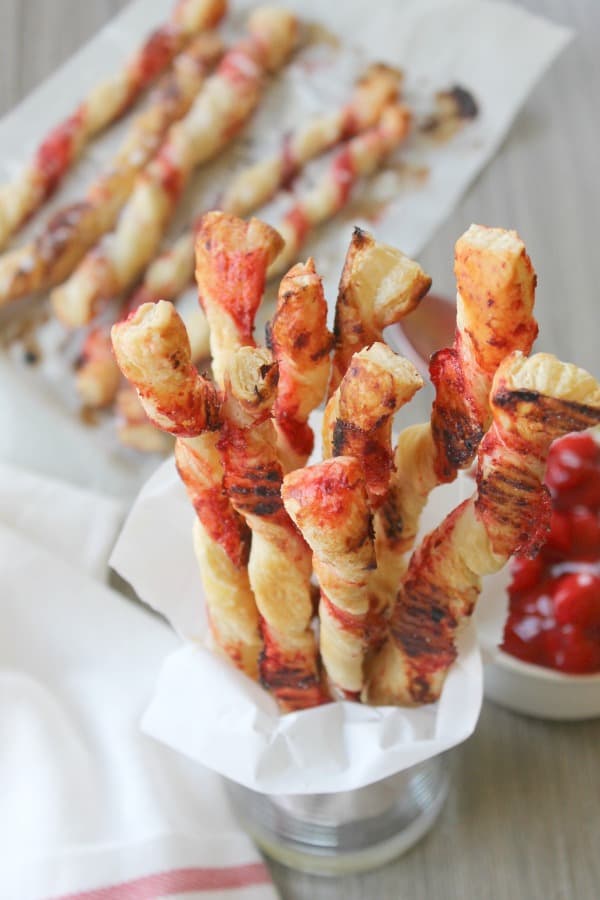 Did you know that cherries start to be harvested by the end of April or early May? In fact I didn't know this little bit of information until after I made these Cherry Pie Cinnamon Sticks!
I just know for me, as I look outside and see the flowers starting to bloom I started craving spring foods. My first thoughts were cherries but in all honesty I thought they were more of a summer fruit, which would be perfect for making this Peach Honey Pecan Galette. It is kind of both because they are in season from May until August, which means we get to enjoy fresh cherries for the next few months.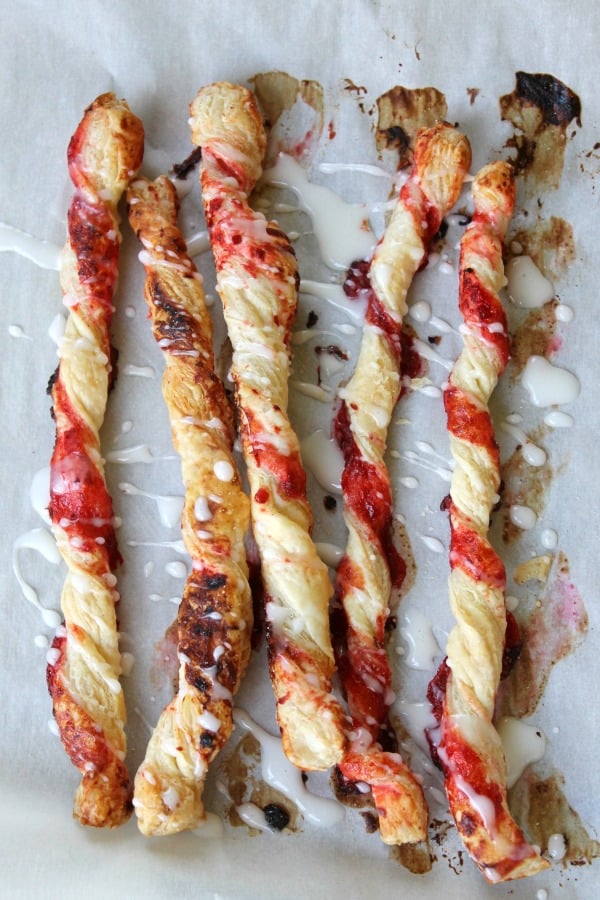 Although I didn't have fresh cherries to make this particular dessert, that won't stop you from trying these Chocolate Cherry Tarts or this Cherry Vanilla Root Beer Float made with homemade cherry vanilla ice cream. It is out of this world!
To make these sticks you are going to need a few basic ingredients. Cherry pie filling is the star of this particular recipe. Then there is of course puff pastry, cinnamon, sugar and melted butter.
You probably have all of the ingredients on hand so you can whip these up in no time!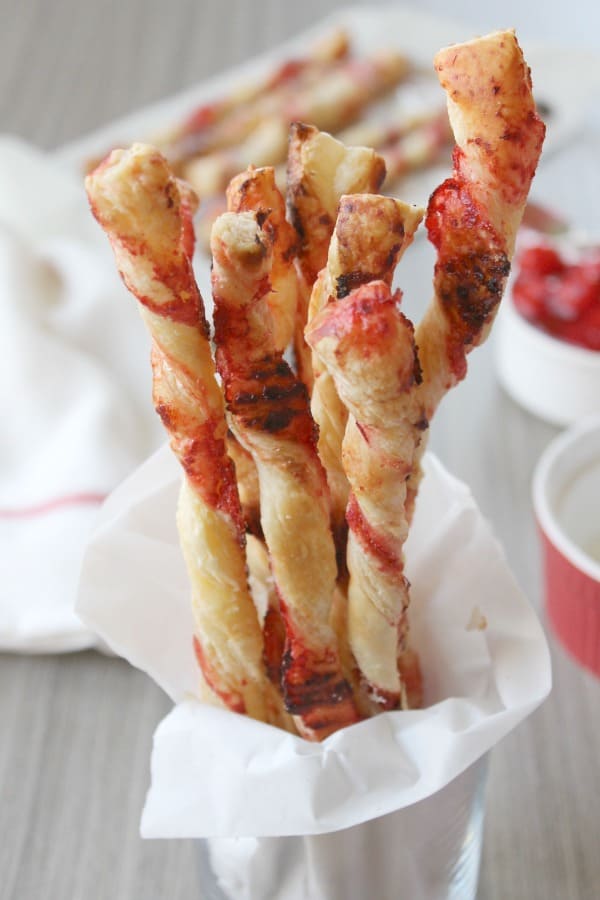 I allowed my pastry to defrost for about 20 minutes. You really do not want to let it go much longer than that. It will make it a little harder to deal with the dough later on in the baking process.
But no worries, while you wait 20 minutes you can get your cherry pie filling processed and ready to spread, melt your butter and combine your cinnamon and sugar. By that time your oven should be preheated as well so then the fun really starts!
I hope you get the chance to try this Cherry Pie Cinnamon Sticks Recipe. I am off to think of more puff pastry recipes for you! Enjoy!