This Oven Baked Whole Chicken is cooked up perfectly with lemon, garlic and herbs. Tender, moist and lemony chicken for dinner!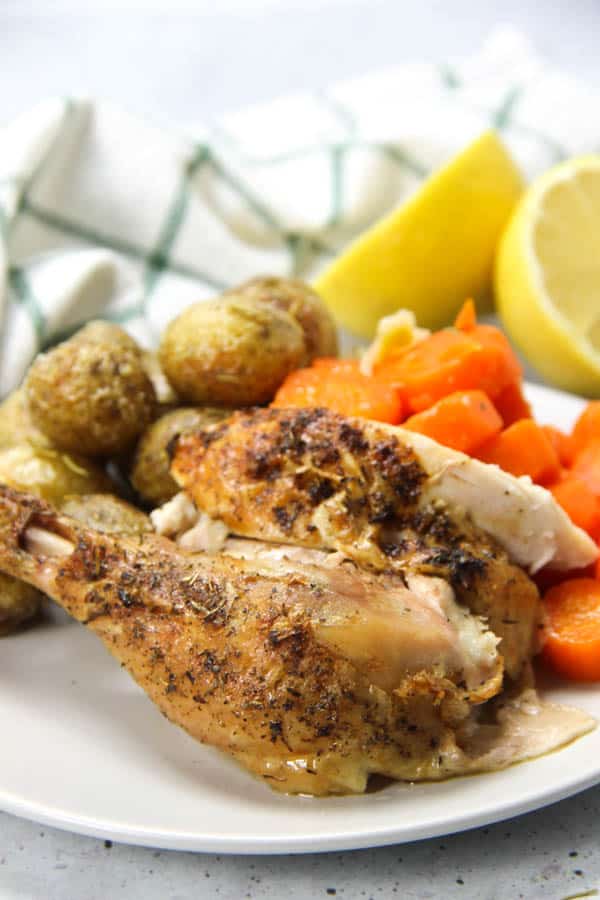 When making dinner, chicken happens to be one of our most common recipes to make, other than pasta! It's just so versatile and easy!
Click here to save this recipe on Pinterest!
…