This Cherry Berry Crisp is a perfect way to use seasonal fruit to make a simple dessert! Take berries, honey and oatmeal and you get perfection!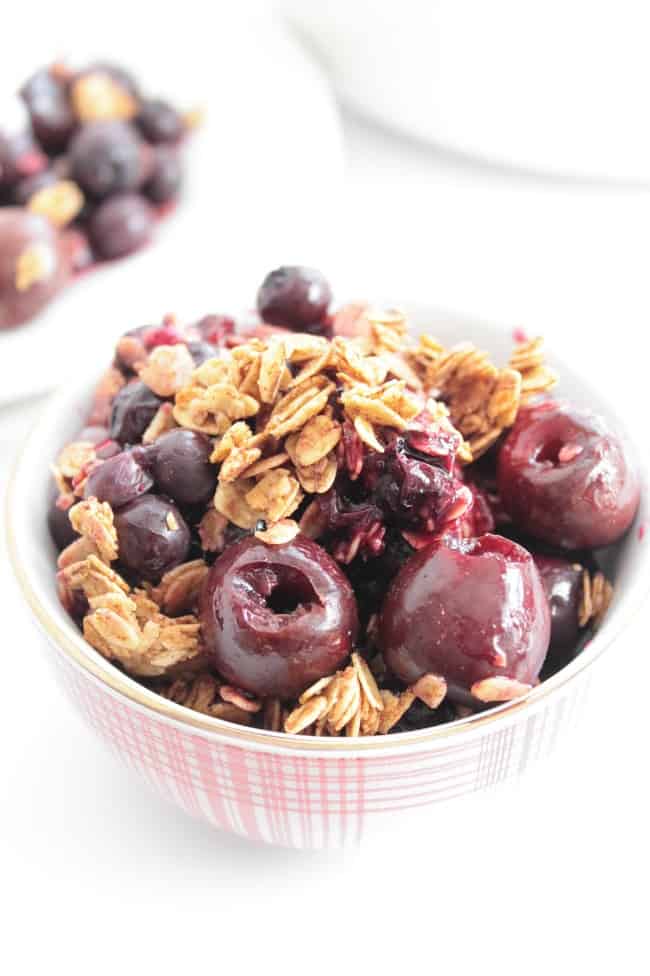 You guys, please don't hate me that I have completely overwhelmed you with cherry desserts but I am OBSESSED! Remember that cherry vanilla poke cake or those mini cherry almond galettes? They were fabulous!
I really do not think I have bought so many cherries in all of my life! I can't help that my local grocery store keeps putting them on sale, I blame them! 😉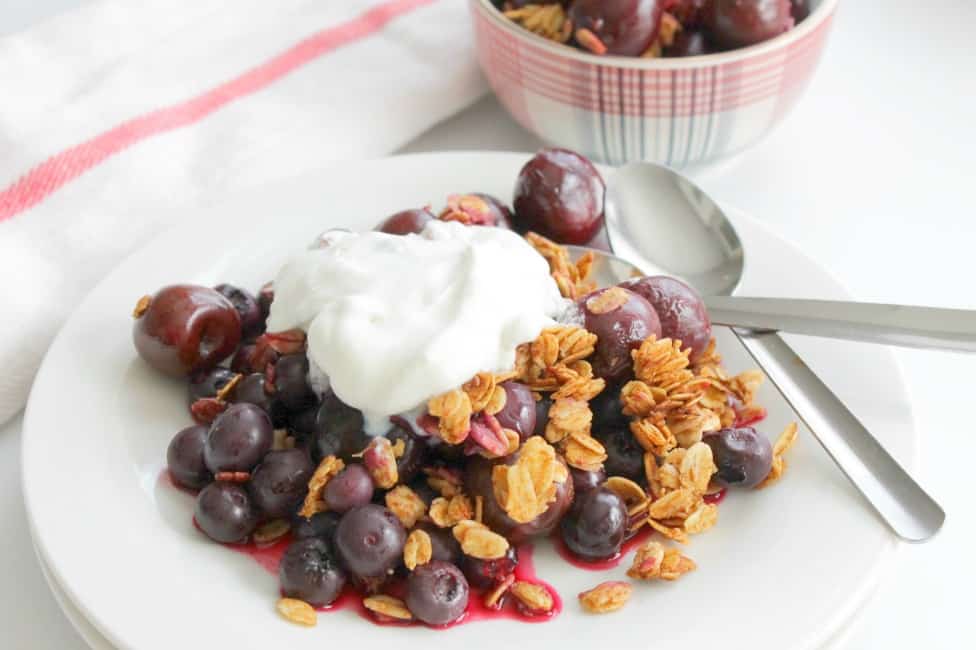 So I have been seeing back to school post all over the place and I am sitting here grabbing on to the last bits of summer as much as I can!
My girls have been enjoying riding their scooters at the park or taking walks around the neighborhood. We also have a bike path at the other end of our street that goes for miles and miles, which my 8 year old can't get enough of!
But we are actually preparing for a move….again..and school is not starting for a few more weeks, so we have more time, but I won't bore you with the moving story today! I'll save that for after I get my house in order and an operating kitchen!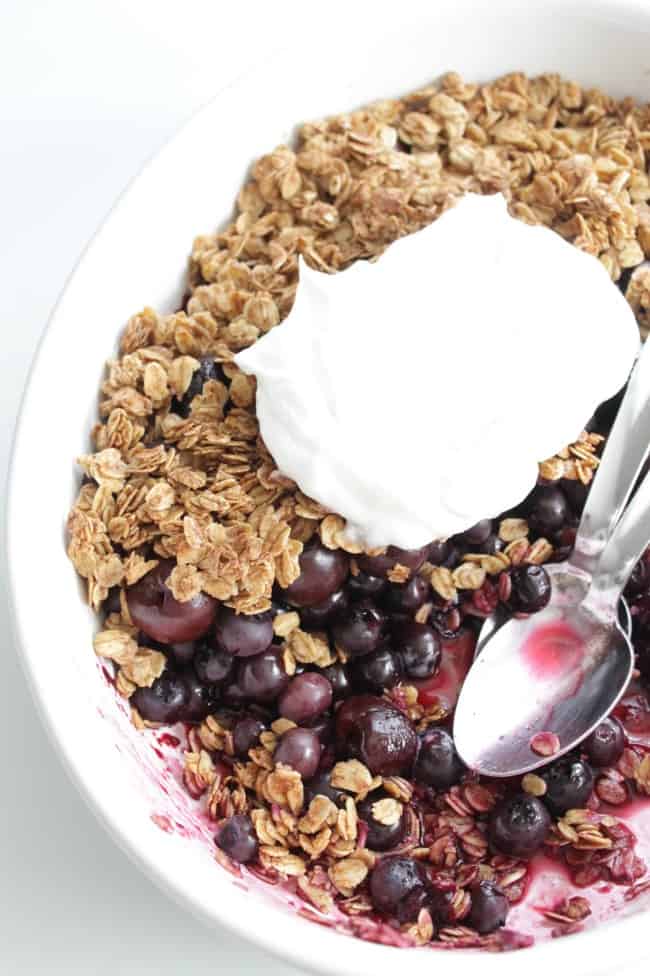 So to make this Cherry Berry Crisp you need just a few simple ingredients. And I am sorry but you will have to turn your ovens on. If you are looking for something no bake, how about these no bake m&m peanut butter delights, they are definitely a family favorite!
The reason why this has made a double appearance in my house is because of how simple it is. And I know I tell you lots of things are simple to make, but believe me, this one REALLY is!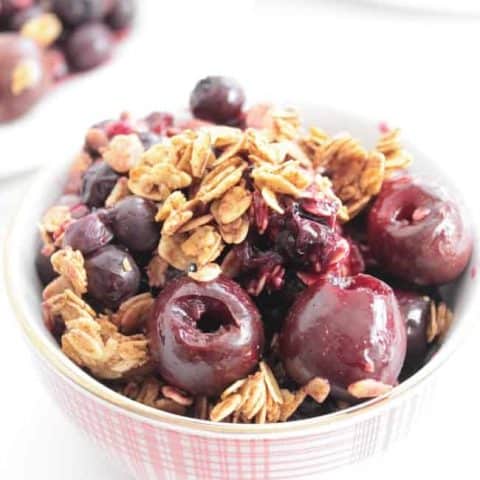 Cherry Berry Crisp
Ingredients
2 pints blueberries
1/2 pound cherries, pitted
juice from half of a lemon
1 tablespoon honey
2 cups whole grain old fashioned oats
1/2 teaspoon cinnamon
1 oz extra virgin olive oil
1/4 cup maple syrup
Instructions
Preheat oven to 350 degrees.
Add blueberries, cherries, lemon juice and honey to a baking dish. Mix well.
In a small bowl add oats, cinnamon, olive oil and maple syrup. Mix well.
Top berries with oats mixture.
Place in oven and bake for 40 minutes.
Serve and ENJOY!
Want to connect more with TheBitterSideofSweet? Follow at:
Facebook | Pinterest | Instagram | Twitter