Warm chocolate chip cookie and cherries makes this delicious gooey Chocolate Cherry Skillet Cookie the perfect dessert for two!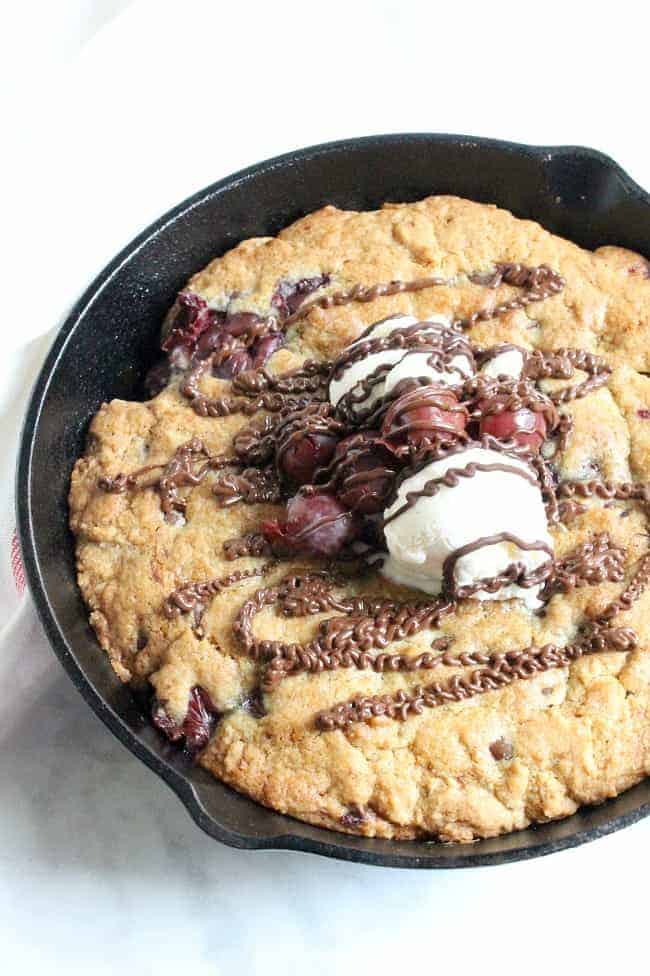 Click here to save this recipe on Pinterest!
At some point in time skillet cookies because all the rage. I actually never attempted to make on until and I've been thinking to myself, why did I wait so long!
I kind of love not having to wait for pans and pans of cookies to finish baking.
With this Chocolate Cherry Skillet Cookie you place all of your dough into the skillet at one time and 30 minutes later you have heaven!
…