Banana Caramel Smoothie is fresh and creamy! Made with just 5 ingredient, this smoothie will help you power through the day! Hot weather and ripened bananas call for a quick cold drink. Banana Caramel Smoothie was exactly what we needed to cool off!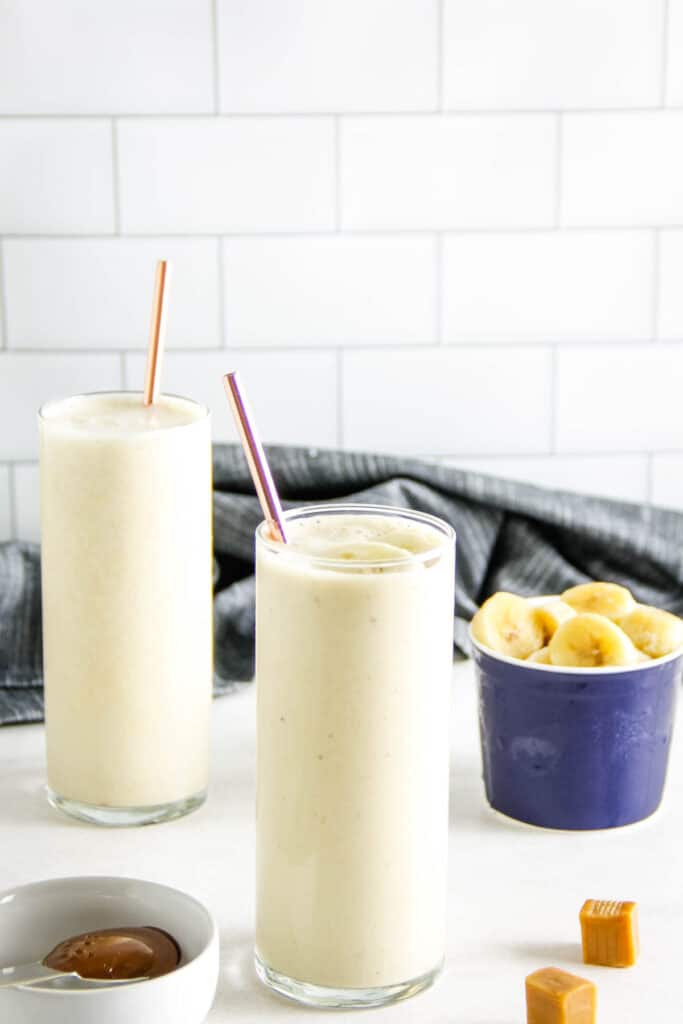 Click here to save this recipe on Pinterest!
We went to the grocery store a couple of days ago and while we were there we picked up some bananas.
We brought them home and they have sat and sat on our counter top. Now they are starting to look dismal and I knew I needed to come up with something pretty quickly to make use of them.
…