Is it a smoothie or a shake? Try this Peach Honey Yogurt Smoothie and you be the judge!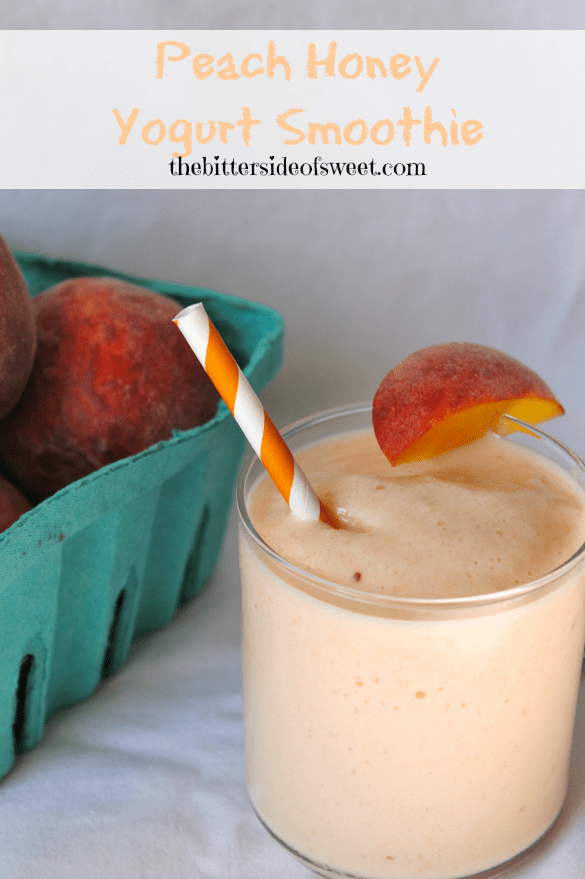 I had to look up what was the difference between a smoothie and a shake. A smoothie traditionally is a non dairy drink. A shake consist of some type of dairy. At some point in time this changed and smoothies started to get dairy added to them. I took my favorite dairy, Greek yogurt and added fresh fruit to it to get this smoothie.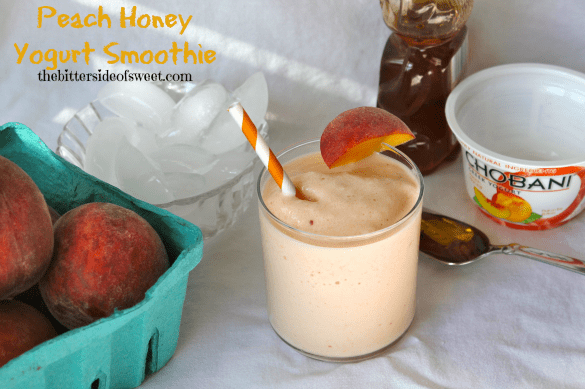 I wanted to jump up and down when I poured this into a glass and drank it! Well slurped it up with my straw but you know what I mean. Something so easy and so good for you and taste so great! The honey gives the smoothie natural sweetness and the yogurt makes it creamy and thick.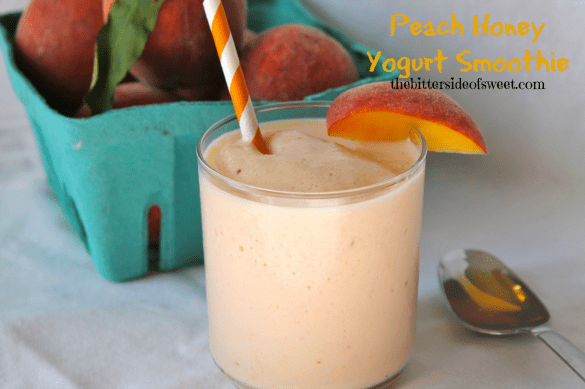 Right now I have a lot of fresh fruit in my house because my twinny gave me some fresh strawberries when I saw her  and we stopped at the peach stand this weekend! This is the perfect season to start making fresh fruit drinks and the weather has been helping too for we are having lots of sun and heat these last few days! So grab your blender and so ice and ENJOY!!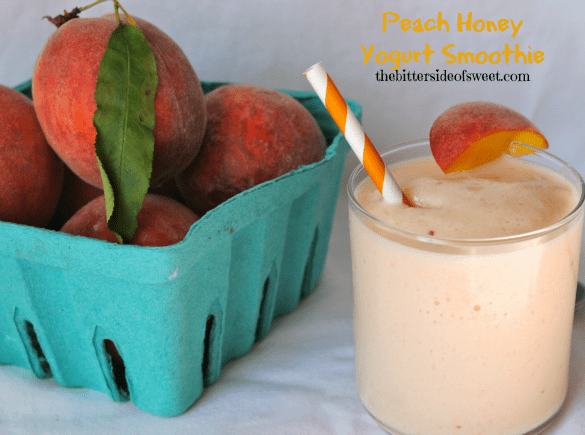 Want to connect more with TheBitterSideofSweet? Follow at:
Facebook | Bloglovin | Pinterest | Instagram | Google+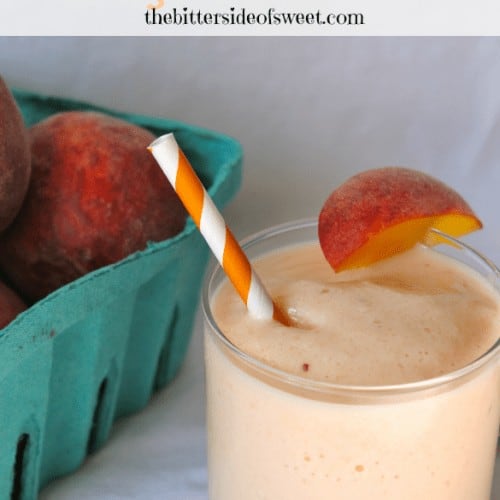 Peach Honey Yogurt Smoothie
Cool refreshing smoothie with fresh peaches combined with yogurt and honey that makes a healthy combination!
Ingredients
6 ounces peach Greek yogurt, I use Chobani
1 tablespoon honey
2 fresh peaches, pitted and chopped up
14 ice cubes
Instructions
Using a blender add ice cubes.
Then add yogurt, honey and fresh peaches.
Blend till all is completely blended and you have no more chunks of ice in mixture.
Pour in glass and ENJOY!!
Recommended Products
As an Amazon Associate and member of other affiliate programs, I earn from qualifying purchases.
This recipe is linked over at
these
sites!