Take your favorite breakfast and make it into dessert with this Tropical Smoothie Ice Cream Bowl!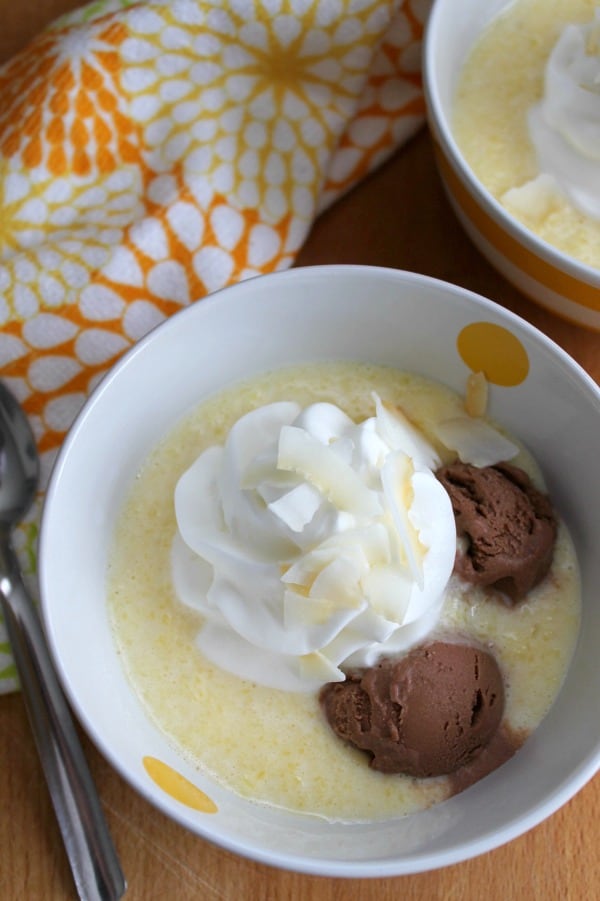 Now I know what you must thinking. Why would I combined a smoothie bowl with ice cream? Well it's my hubby's fault! Ha!
No seriously, I am trying to give him treats that are sugar free or at least with very little sugar so we have been keeping this coconut milk ice cream around the house. It is soy free and dairy free but he seems to enjoy it!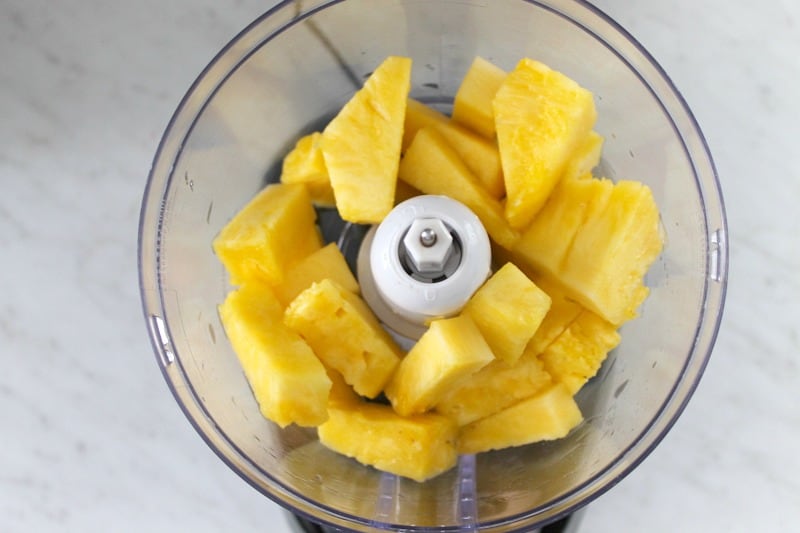 But what really inspired this was, I had a pineapple that needed to be used up. It was starting to get super ripe so I thought I would cut it up and throw it in a smoothie.
Simple enough, right? I thought so!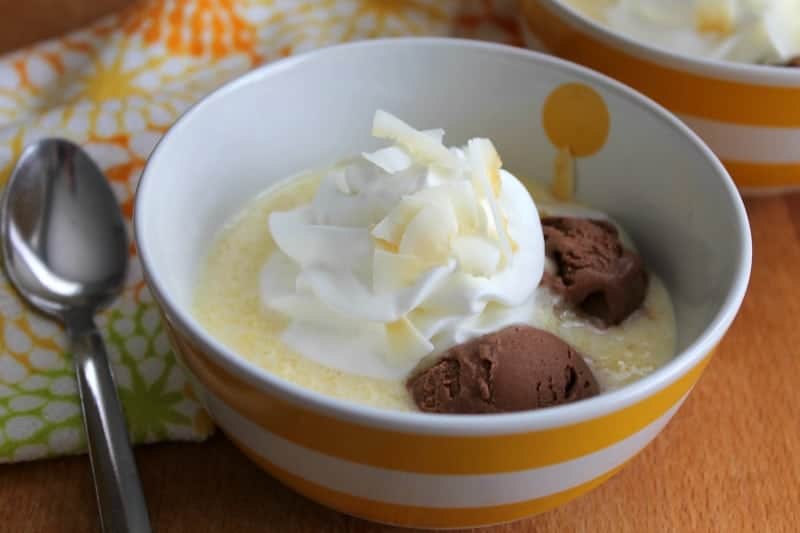 Because the kids are on summer vacation, their grazing through the kitchen is endless. To combat this I try to keep them on a schedule as if there were still in school, such as when we will have snack time and lunch time. If I don't they will eat me out of house and home by the end of June!
So offering them a smoothie gives them the idea they are eating something sweet because the fruit has natural sweetness. Packing it full of fruits, yogurt, protein, and sometimes almond milk makes it filling for them.
It's a win win! But don't get me wrong, this is what they have about once a week. Other times it could be granola bars, gold fish, chips and salsa or cookies. It is all about balance for us! ENJOY!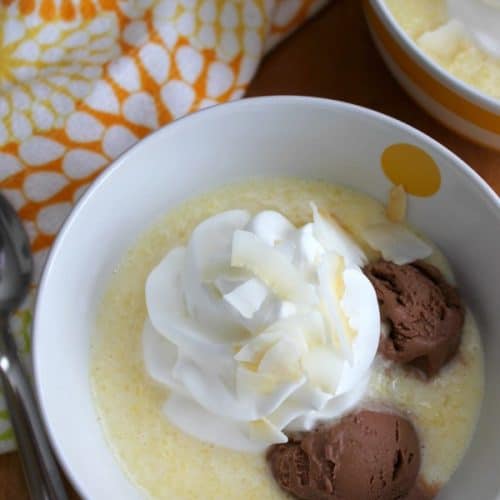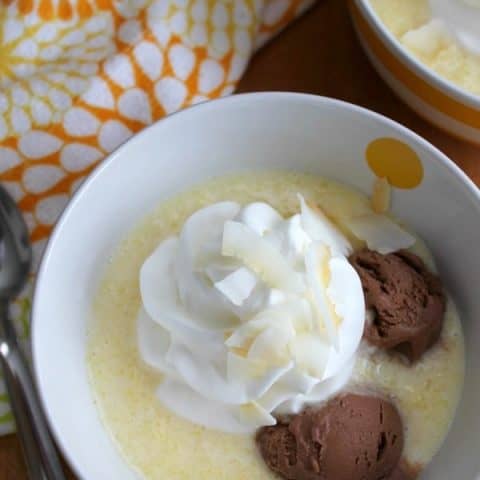 Tropical Smoothie Ice Cream Bowl
Ingredients
1 fresh pineapple, cored, peeled and cubed
1 cup vanilla bean greek yogurt, I used Stonyfield
3 tablespoons unsweetened almond milk, or any milk of your choice
Chocolate Ice Cream, again your choice, I used So Delicious Coconut Milk Ice Cream
Non fat whipped topping, optional
unsweetened coconut flakes
Instructions
In food processor add pineapple, yogurt, milk.
Puree until smooth.
Divide into bowls.
Add two scoops ice cream in eat.
Top with whipped topping and coconut flakes.
Recommended Products
As an Amazon Associate and member of other affiliate programs, I earn from qualifying purchases.
 Want to connect more with TheBitterSideofSweet? Follow at:
Facebook | Bloglovin | Pinterest | Instagram | Google+ | Twitter
Want more smoothies with fresh pineapple? Here are some I found from around the web!
Strawberry Pineapple Smoothie from Dinner Dishes and Desserts
Fresh Pineapple Peach Smoothie from A Family Feast
Vanilla Pineapple Smoothie from Inside BruCrew Life