I am so ready for fall baking so I pulled out a can of pumpkin and made these Pumpkin Walnut Granola Bars!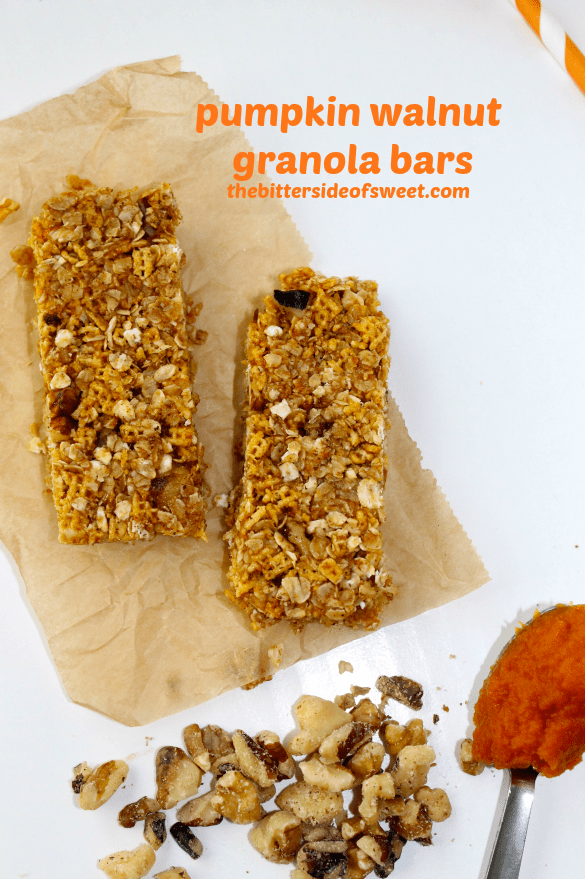 So last night I asked a question on Facebook. The question was if you had to choose, pumpkin or apple, which would it be? …
I know you are saying Pumpkin? Why pumpkin now when there are rainbows and butterflies and colorful marshmallow bunnies all over the place? Well first it is ok to have pumpkin in the spring, summer, winter and fall. Does it happen often in our house. No not really but it is still ok.
…