A few weeks ago I did a recipe swap and guest post for Stephanie at
TheTipToeFairy.
In case you missed it, here it is!
Today I bring to you Brown Sugar Biscoff Granola. As of late, Biscoff has been my total obsession.
We have a lot of people running through our house so I need to have snacks on hand for kids who come home from school  or after a long day of playing and say I'm hungry! I'm hungry!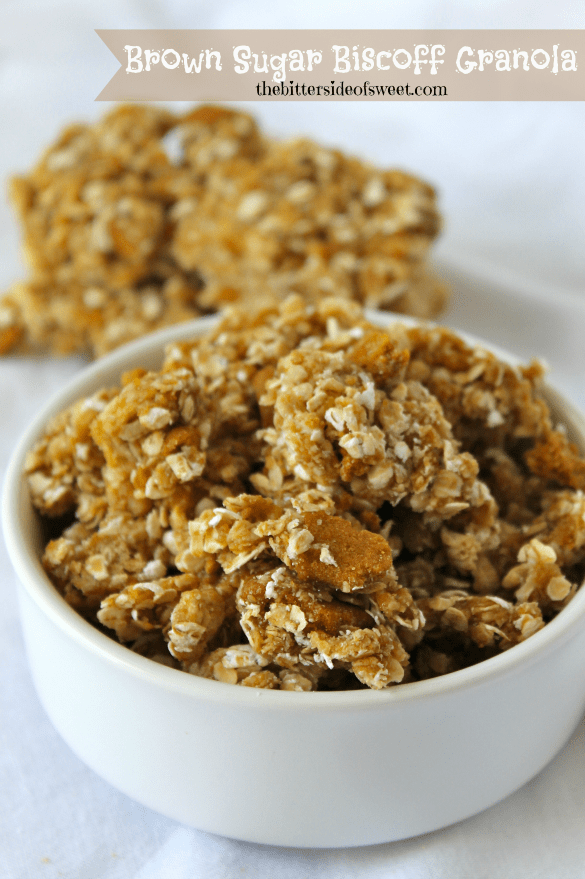 I made for my little people this granola. I pretty much just used
my basic granola
recipe and just added a couple of extra ingredients to make this granola!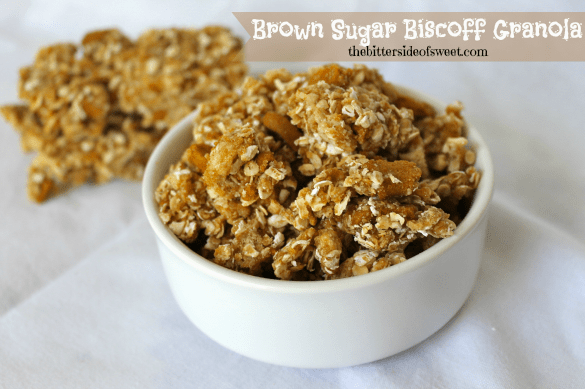 I am a little behind on the times. Apparently Biscoff started to be pretty big in baked goods and sweets about a year and a half ago. If you don't know Biscoff, ask yourself if you have ever flown Delta. Chances are if you have, you know Biscoff cookies. They are like the best cookies ever! So I am super excited to be able to use the cookies and the spread in this recipe. You can almost find both of these items anywhere these days. I actually got both of mine from Aldi, if you are familiar with that store, or even Walmart has them.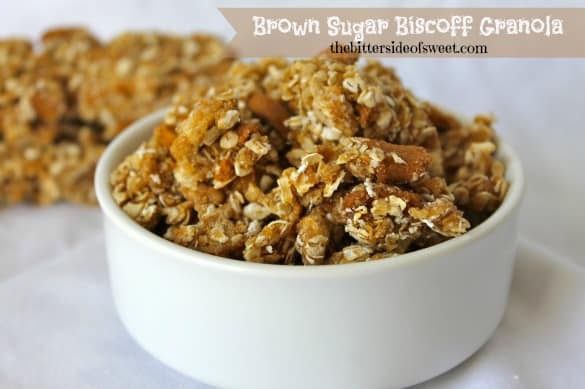 What is so great about this granola is that you can eat it plain, in yogurt or in milk, which I did as soon as I finished taking this picture!! ENJOY!!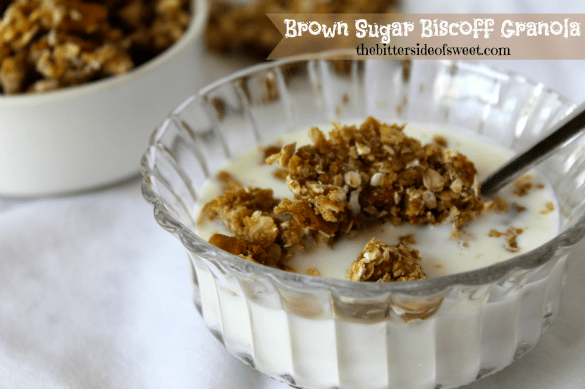 Want to connect more with TheBitterSideofSweet? Follow at:
Brown Sugar Biscoff Granola
Ingredients
4 tablespoons butter
1/2 cup brown sugar
1/4 cup honey
1/2 cup Biscoff spread
1/2 cups quick oats
1 cup crushed Crunch Brown Sugar Cereal, I used Kellogg's
1/2 cup crushed Biscoff Cookies
Instructions
Melt butter, sugar, honey and Biscoff spread.
Boil till all sugar has dissolved.
Meantime in a large bowl combine oats, cereal and cookies.
When butter mixture is done, pour over cereal mixture and stir.
Pour and press into 8X8 ungreased pan.
Refrigerate for 15 minutes. Break into pieces and ENJOY!
Notes
These can be stored in a plastic covered container for up to a week (if they last that long!) I actually just keep mine in the freezer till I am ready to use it.
Want more snacks? Here you go!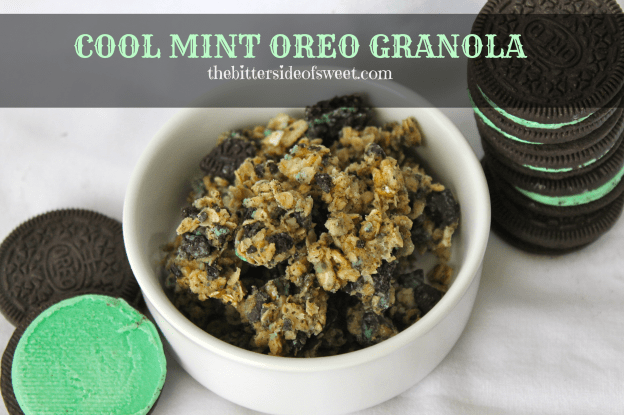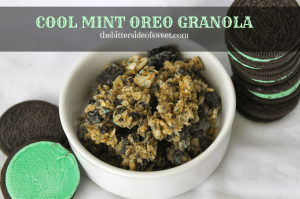 Raspberry HUGS Hot Chocolate Muddy Buddies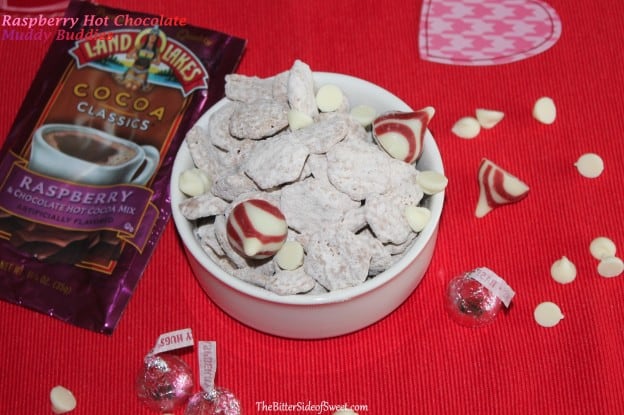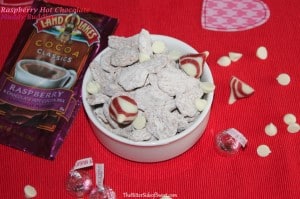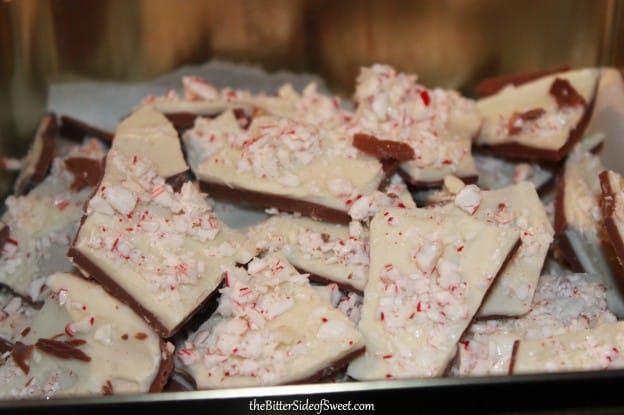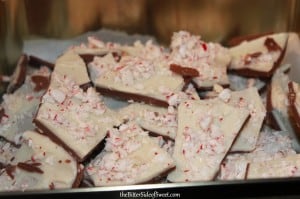 This recipe may be linked at these sites!