Chocolate Covered Cherry Thumbprint Cookies takes an old fashioned candy and combines with a simple cookie recipe! This makes for a fun delicious holiday treat!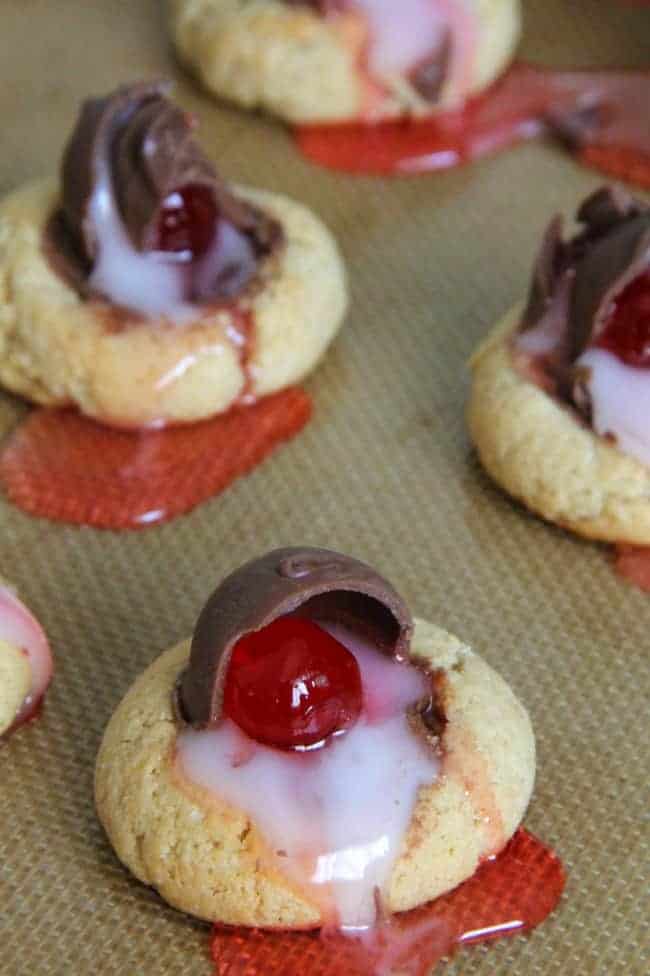 Click here to save this recipe on Pinterest!
I swear these cookies are not a hot mess! Really, they may look like it but they are in fact so delicious!!!
I don't know about you but I love chocolate covered cherries! My girls think they taste like cough medicine but I think they are just not fully able to capture the deliciousness of this candy!
…