It's a Good Morning with these Blueberry Banana Muffins ! What a great way to start your day!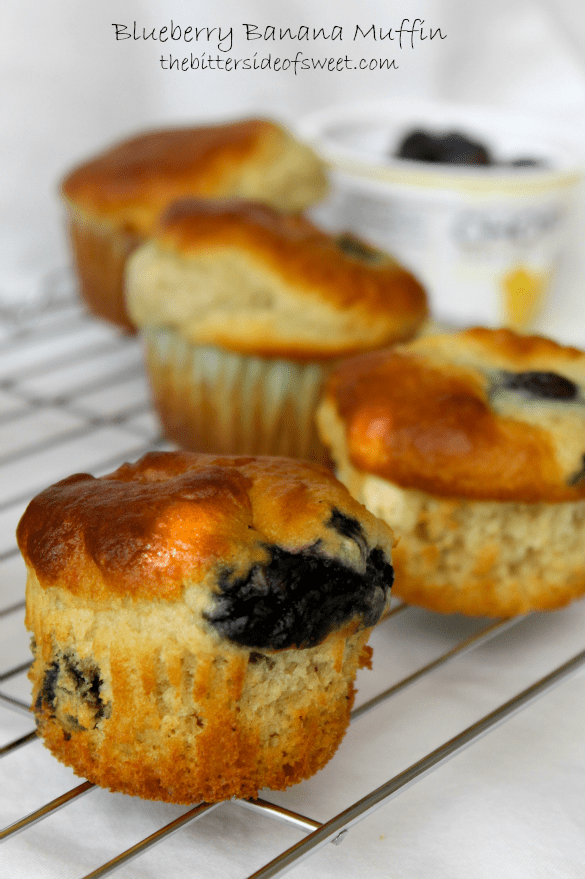 This week I feel like celebrating! It's my birthday week and a lot of wonderful things are happening today, tomorrow, this last weekend! Today is my kid's last day of school. Yes their last day was a Monday! Crazy! Either way we gave them the option of staying home or going but they both wanted to go to school. How great are they!!! They started off their day with these blueberry banana muffins. Which they both really liked. Not my words, theirs!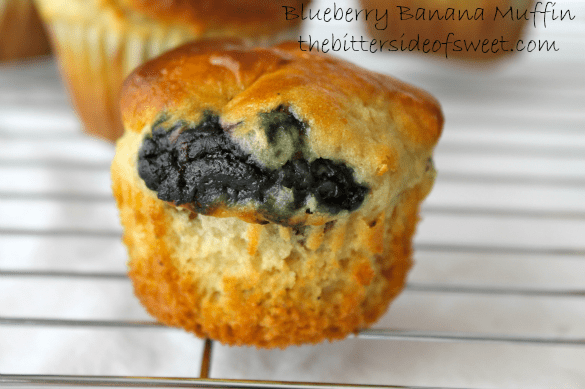 I get excited when I find new recipes that I know I am going to be making over and over. This is one of them. My sister, my twinny, gave me a cookbook two years ago for our birthday. I keep it on my counter and use it all the time for referencing, recipes, and instructions on just how to make certain things.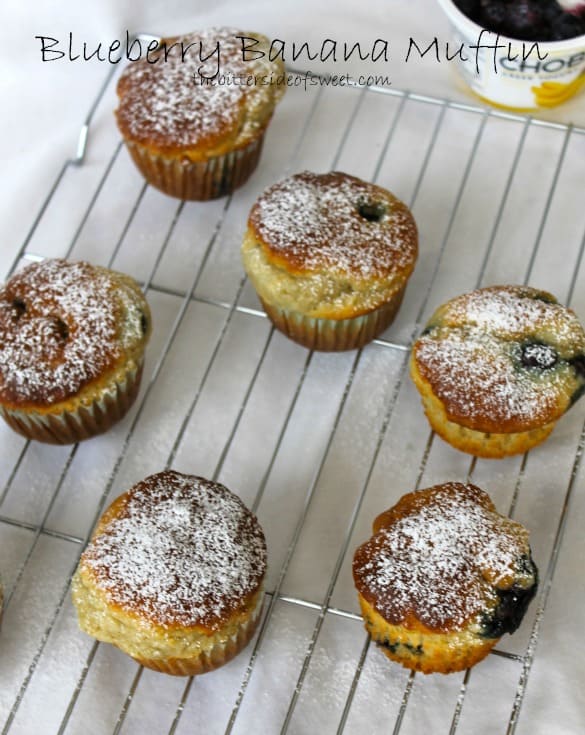 So I think it is fitting that today I give you an adapted recipe from the cookbook! The cookbook is called Joy of Cooking 75th Edition. Seriously it is a great reference cookbook! Check it out and ENJOY!!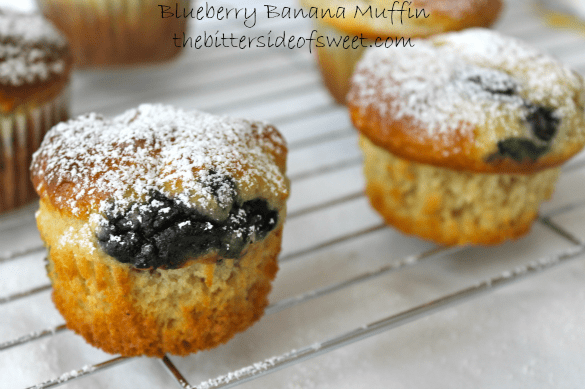 Want to connect more with TheBitterSideofSweet? Follow at:
Facebook | Bloglovin | Pinterest | Instagram | Google+
Blueberry Banana Muffins
Blueberry filled muffins, favored with banana yogurt and nutmeg!
Ingredients
2 cups flour
2 teaspoon baking soda
1/2 teaspoon salt
1/4 teaspoon nutmeg
1 cup sugar
1 egg
1 1/2 cup half and half
6 oz banana greek yogurt, I use Chobani
1/4 cup extra virgin olive oil
2 cups blueberries, frozen or fresh, I used frozen
Instructions
Preheat oven to 400. Prepare 12 cup muffin tin with liners.
In mixing bowl add the flour, baking soda, salt and nutmeg. Stir together.
In another large mixing bowl add egg, half and half, sugar, greek yogurt, and oil. Mix well.
Slowly add dry ingredients to wet ingredients. Combined just till dry ingredients are moistened. It will be lumpy.
Stir in blueberries.
Divide batter into muffin tin.
Bake for 12-15 minutes or until tooth pick inserted comes out clean.
Cool and EJNOY!
Recommended Products
As an Amazon Associate and member of other affiliate programs, I earn from qualifying purchases.
Want more breakfast? Here you go!
Blueberry White Chocolate Pancakes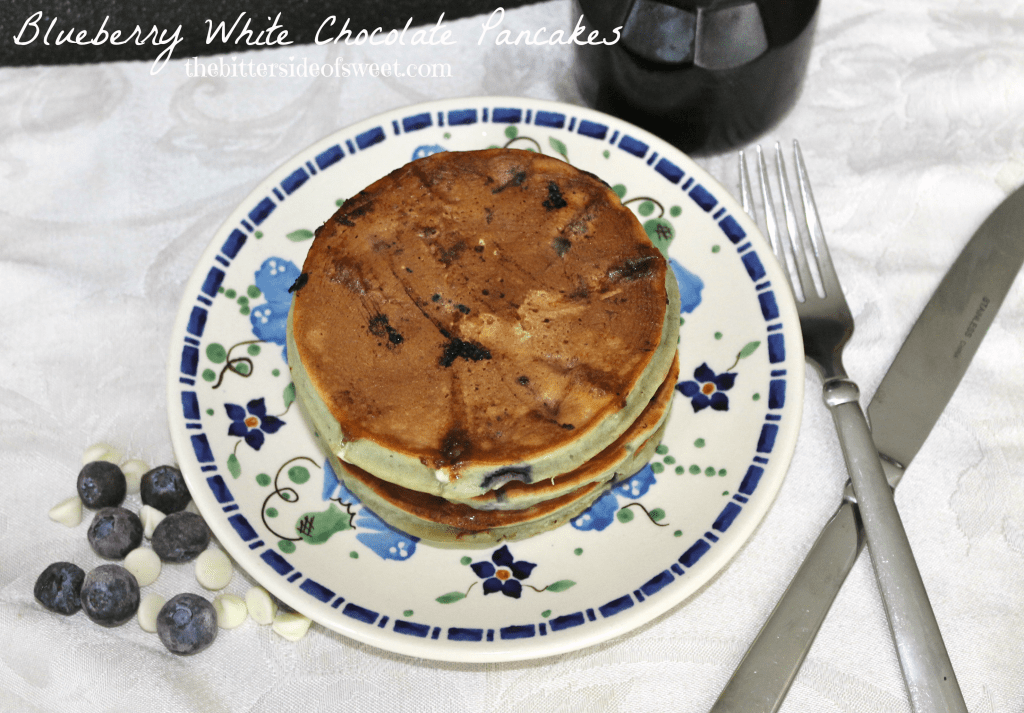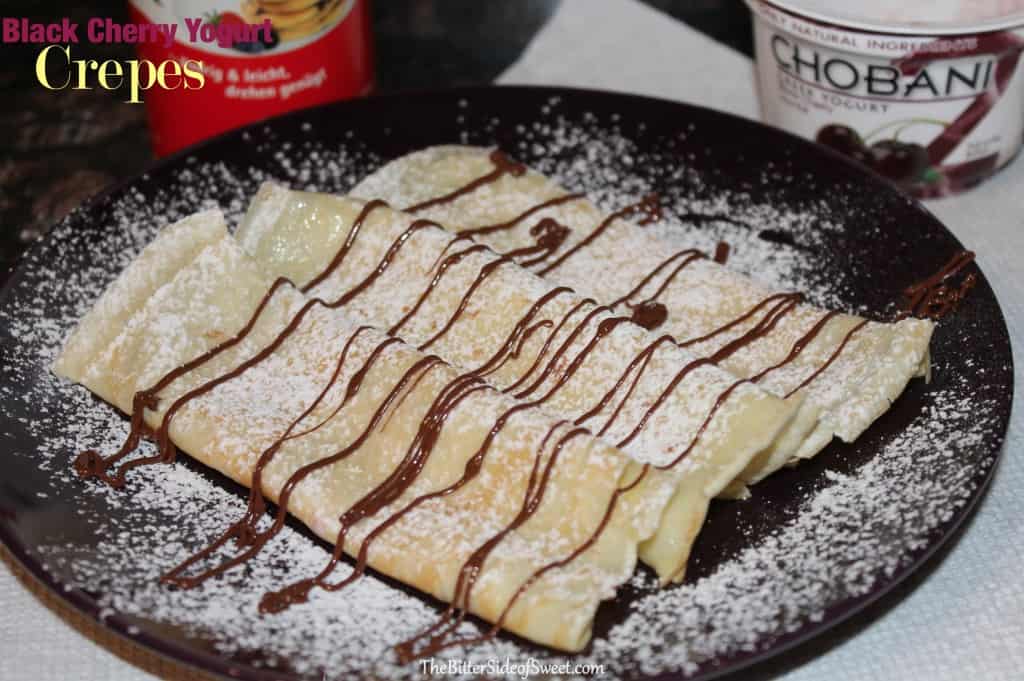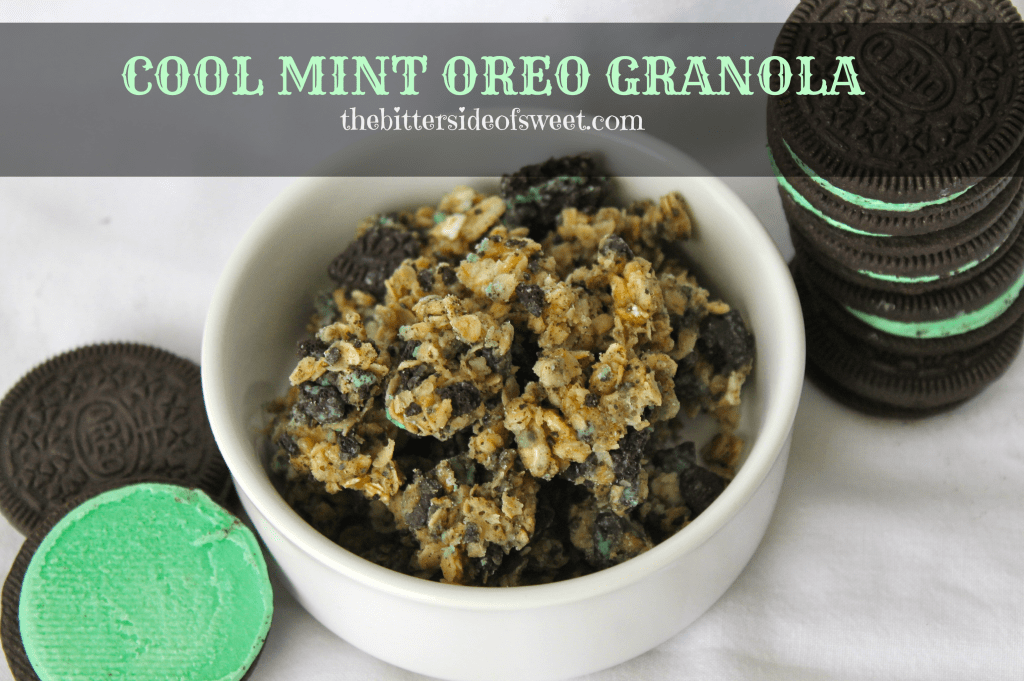 I link to these parties