Homemade buttery pie crust filled with a delicious simple apple compote makes these Apple Pie Turnovers a new family favorite!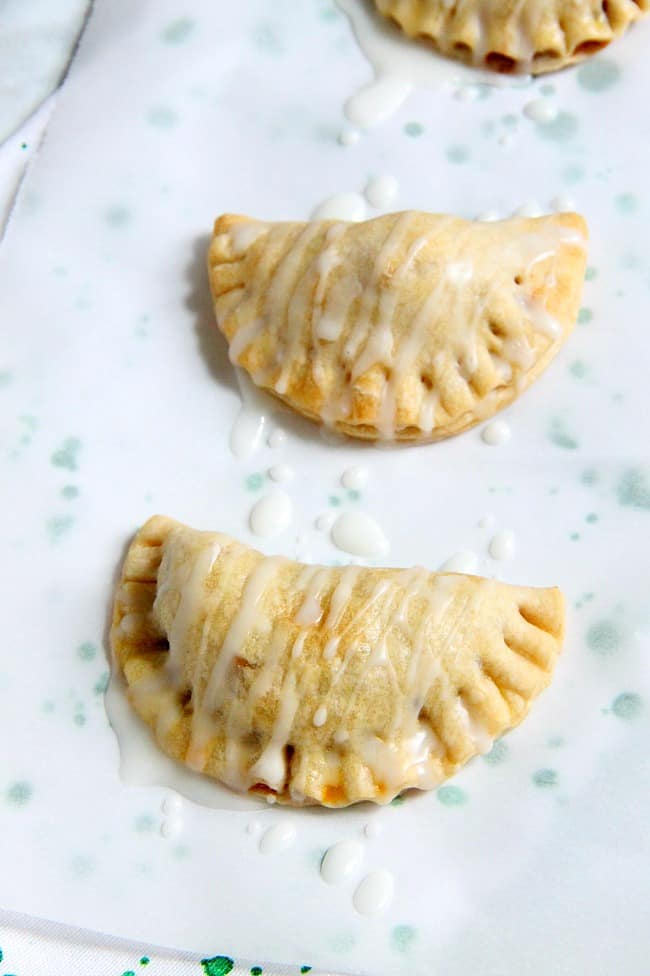 Click here to save this recipe on Pinterest!
You know me I like to make things simple in the kitchen but when it came to these turnovers there was not cutting steps!
It had to be done just right in order to have the perfect little turnover!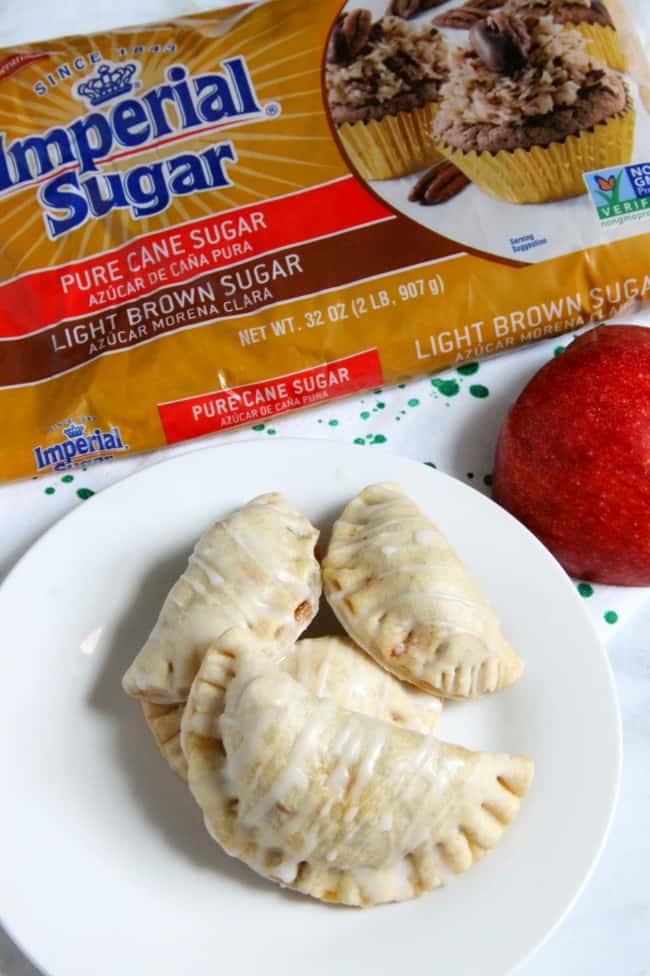 COMPOTE:
These apple pie turnovers made me a little crazy! Let me tell you why.
I made them 4 times. Four times is a lot but I just didn't like the recipe. I was trying to cheat by using store bough pie crust, which I never do. It really did not turn out so hot.
My family was loving it because they were getting to test out so many different variations!
What I did do that was easy was made my simple apple compote to go in the center. I tell you that compote never fails!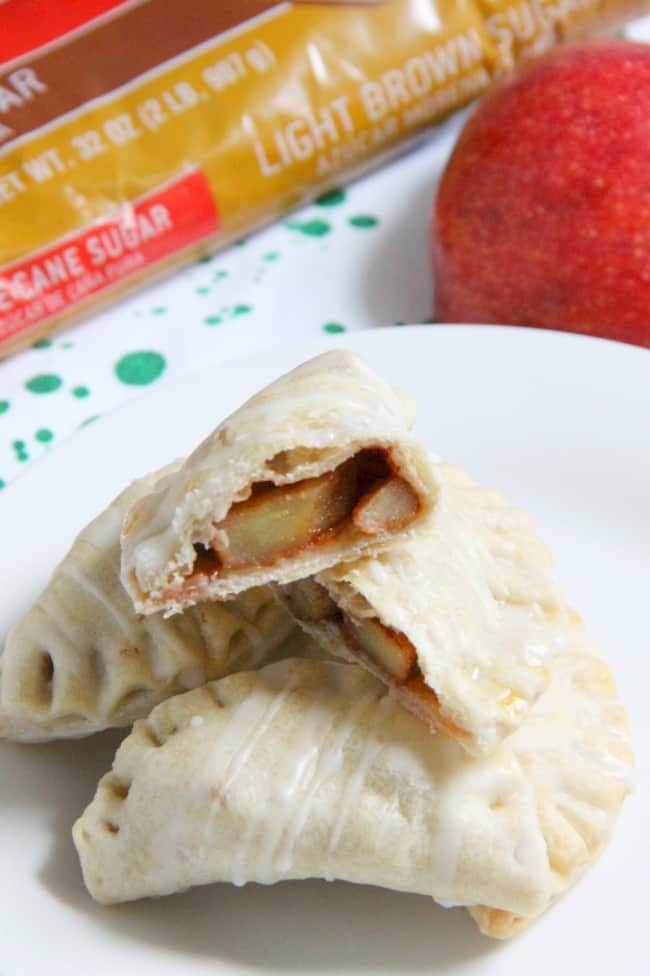 HOW TO MAKE THE BEST TURNOVER:
Don't skimp on the homemade crust. If you use store bought the result will definitely be off so take the time and make your crust.
Make sure you refrigerate your dough, it's worth it in the end.
Use only a tablespoon of filling for larger turnovers and a teaspoon for smaller ones.
I used two different sizes when it came to cookie cutters. I felt like the bigger one made it easier to work with the turnover!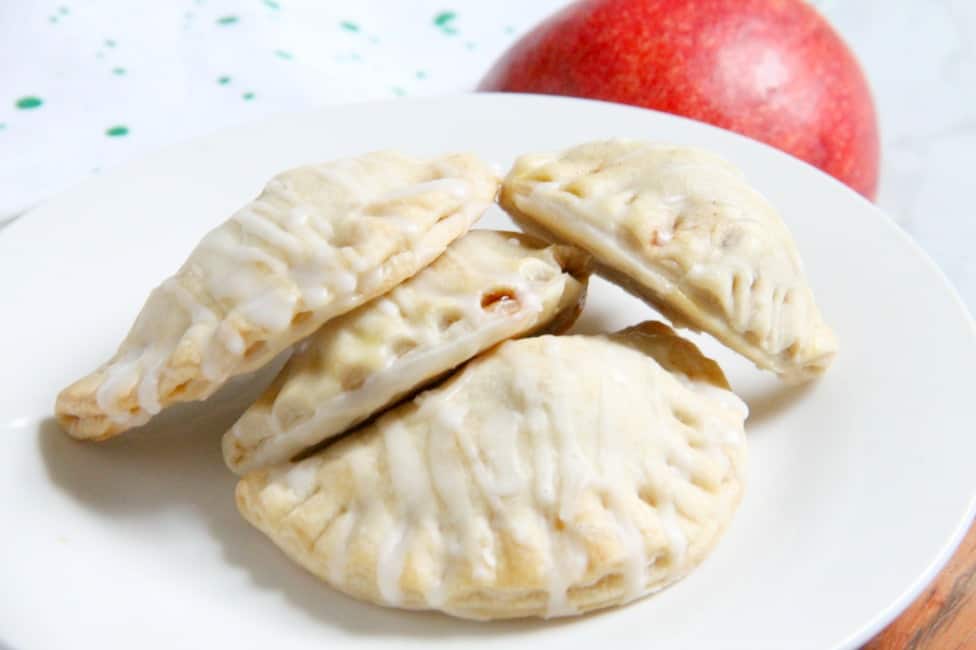 Want to follow along?
If you're on Facebook come check out this fun little group I've got going on. Instagram is a fun resource I'm using right now. If you make any recipes make sure to tag them #bittersideofsweetrecipes so I can see your creations!
Want to connect more with The Bitter Side of Sweet? Follow at:
Facebook | Pinterest | Instagram | Twitter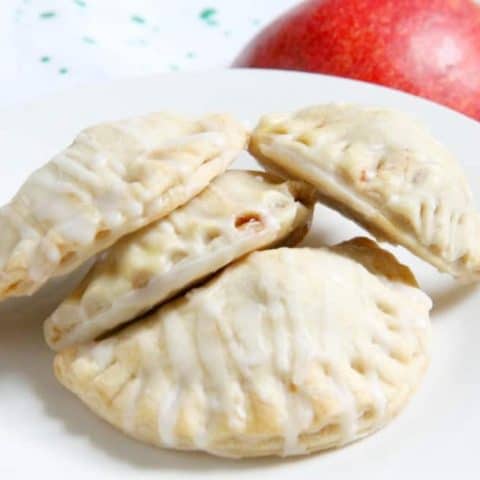 Apple Pie Turnovers
Ingredients
1 1/2 cups flour
4 tablespoons butter, cold
6-7 tablespoons ice cold water
1 apple, peeled and cored
2 tbsp Imperial Sugar Brown Sugar
1/2 tsp cinnamon
1 egg
1 tsp water
Instructions
Preheat oven to 375 degrees F. Line baking sheet with silicone mat or parchment paper. Set aside.
In mixer add flour and butter. Using the blade attachment, mix until butter and flour are crumbled together.
Slowly add in ice water until ball of dough forms
Wrap in plastic wrap and refrigerate for 15 minutes.
In the meantime dice apples and add to a small bowl.
Mix in brown sugar and cinnamon, set aside.
When dough has chilled, roll out onto floured surface into a thin round circle.
Using a large round cookie cutter make 6 circles.
Place on baking sheet.
Add a tablespoon of apples to the center of each circle.
Fold dough over from one side to another. Press edges with a fork.
In small bowl whisk together egg and water.
Brush egg wash to the tops of each turnover.
Bake for 15-20 minutes or until golden brown.
OPTIONAL: Drizzle with icing.
Serve and ENJOY!
Notes
Once you've cut your circles you can take your dough and roll into a ball.
Roll out on floured surface and make more circles.
Tuesday Recipes: