Want to know a fun way to start off your day! Maybe add a little color to your brighten day! Try these Red Velvet Cake Mix Waffles!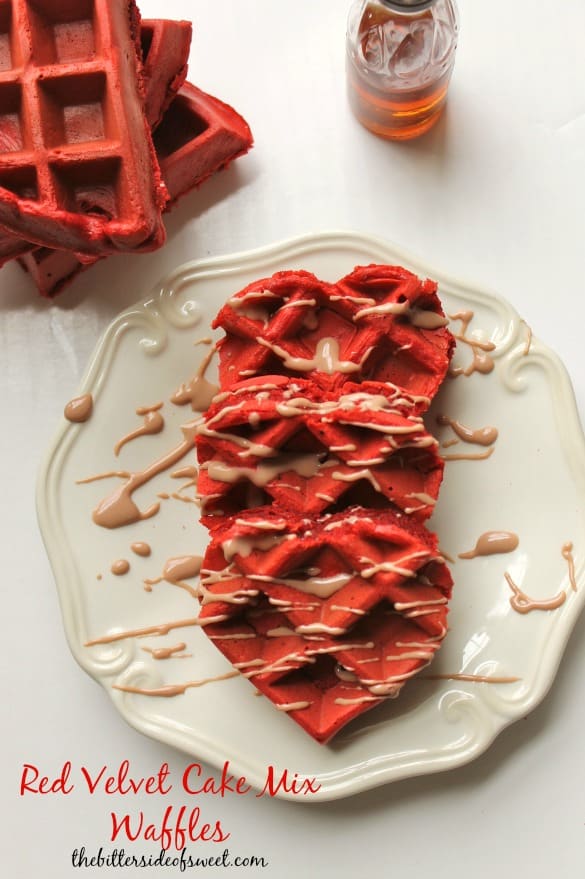 The snow is falling outside, the kids are headed home early from school and all I can think about is these waffles. I made them for dinner on Sunday for the kids as an experiment. Then I decided to make them again so when they wake up on Valentine's Day they will have these pretty great tasting waffles!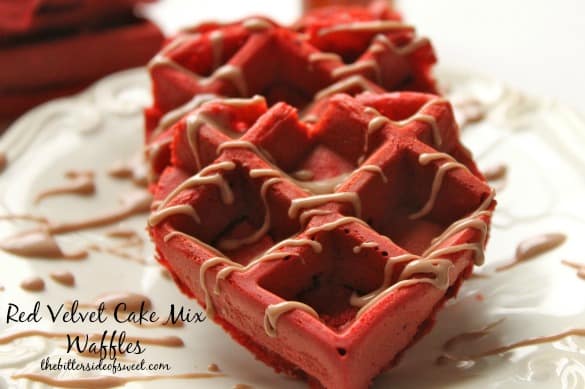 For a while now I have been looking for a great waffle recipe that is versatile and can with stand anything I want to add to it. Luckily I have finally found it! Carrie at Frugal Foodie Mama has a great recipe that you can put together ahead of time and then when you are ready to make your waffles all you have to do is add in some wet ingredients and BAM! Your done.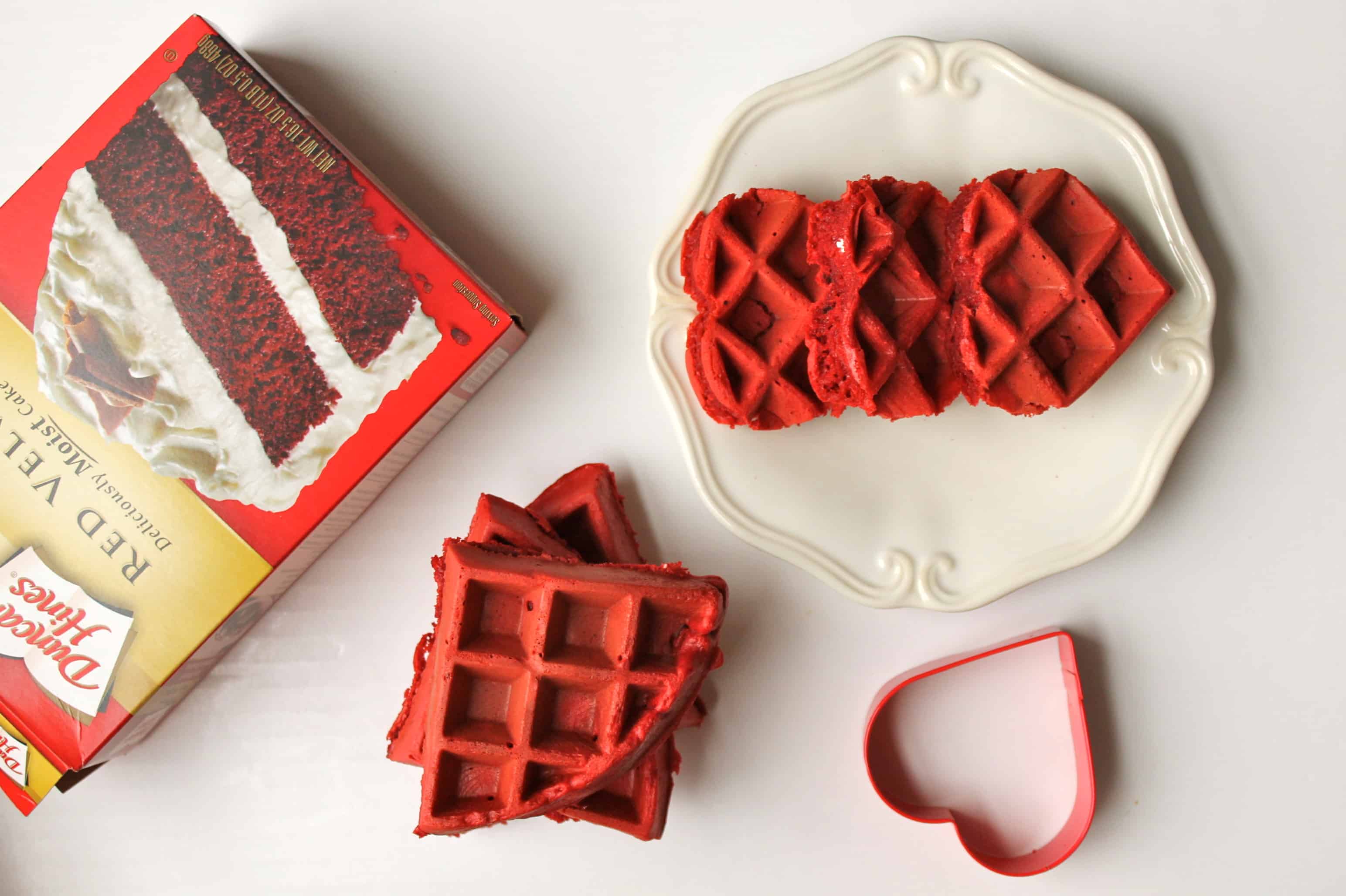 I had have made cake mix waffles before for my daughters birthday so when I saw a red velvet cake mix I thought it might be a good fit for this recipe. I tweaked it the second time around that I made them to so it could produce 4 really big Belgium waffles! Happy Valentine's Day and ENJOY!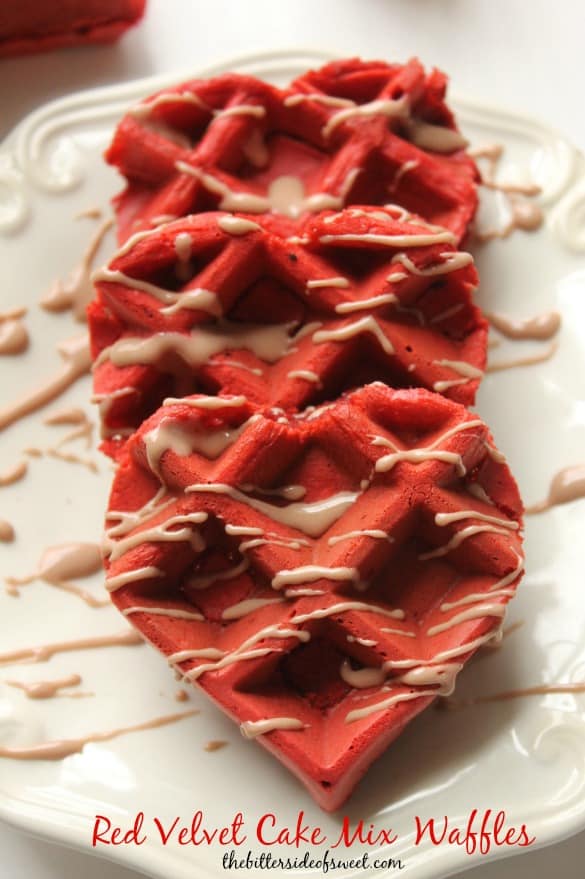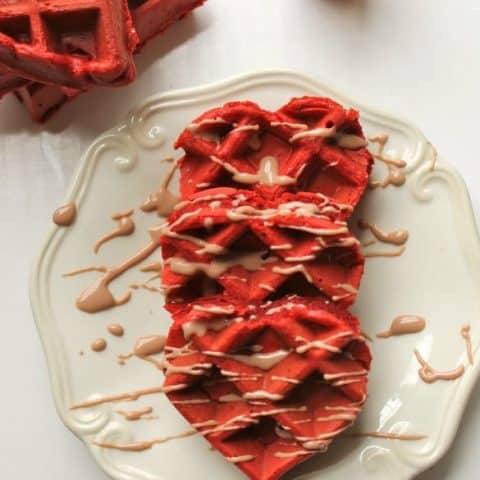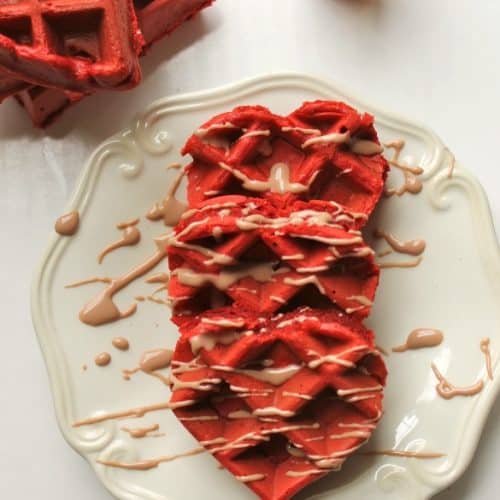 Red Velvet Cake Mix Waffles
Easy cake mix Belgium waffles made in under 20 minutes!
Ingredients
1 cup flour
1 1/2 cup red velvet cake mix, I used Duncan Hines
1 cup milk
1/4 cup oil
2 eggs
Instructions
Preheat waffle iron.
Add all ingredients to your mixing bowl.
Mix for 2 minutes. Batter will have a few lumps.
Using 1/2 measuring cup pour mixture into waffle iron.
Cook according to waffle iron directions. Mine Belgium Waffle iron takes 3 minutes to cook waffles.
ENJOY!
this recipe may be linked at these sites!