Fluffy biscuits covered in chocolate three times makes for a delicious Triple Chocolate Monkey Bread that is perfect for when you want to indulge!
This post and recipe was created for #Choctoberfest! I was sent samples by Imperial Sugar but as always opinions are 100% mine.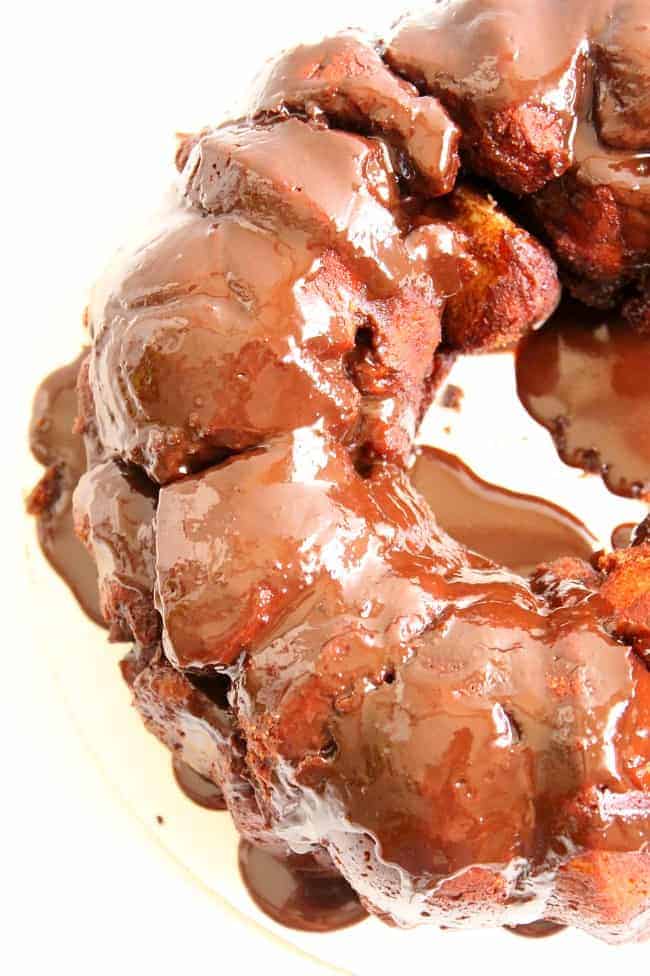 Welcome to my second installment for #Choctoberfest! Who doesn't love an occasion when we get to experience chocolate all week long? I know I do! My first recipe was this pumpkin cinnamon hot chocolate, and then I made a Chocolate Peanut Butter Sheet Pan Pancake which you guys LOVED! I hope you love this next recipe just as much!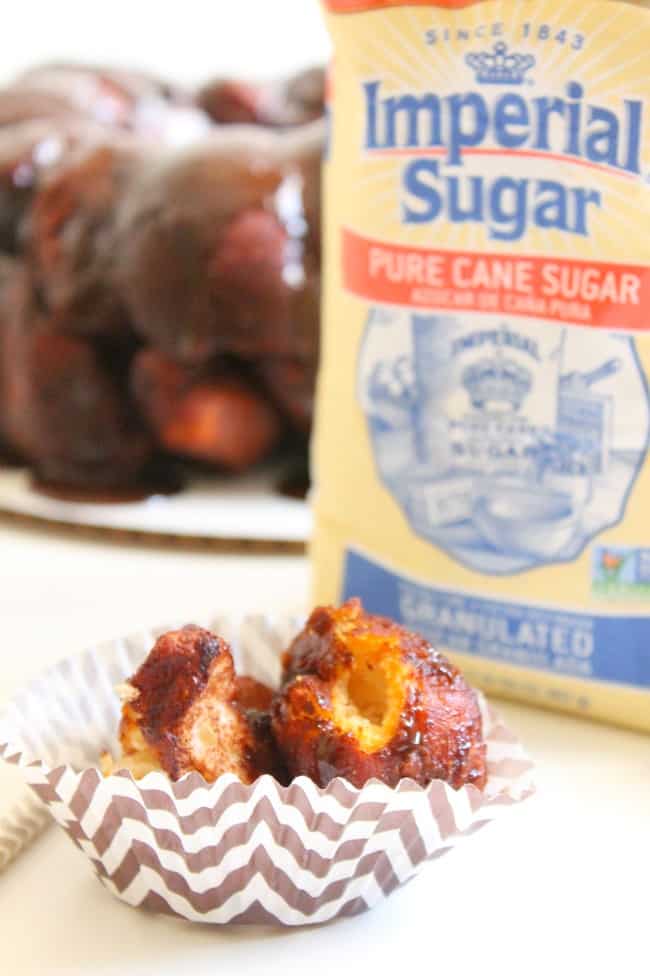 As I told you the last time I made monkey bread, I had not made it in a really long time! Now I can't stop thinking of different flavors to make!
I'm thinking next time I want to do a peanut butter one. Wouldn't that be AMAZING!
Want to connect more with TheBitterSideofSweet? Follow at:
Facebook | Pinterest | Instagram | Twitter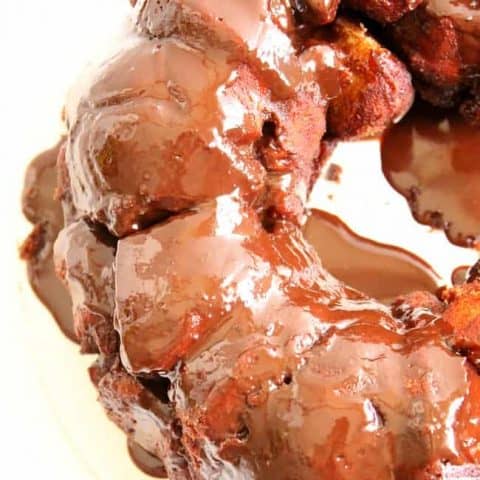 Triple Chocolate Monkey Bread
Ingredients
3 cans buttermilk biscuits, cut into fourths
1 cup Imperial Sugar
2½ teaspoon cinnamon
1/2 cup cocoa powder
1 cup Imperial Brown Sugar
1 stick butter
½ cup mini chocolate chips
1 cup heavy whipping cream
1/2 cup mini chocolate chips
Instructions
Preheat oven to 350 degrees F. Spray bundt pan with non stick cooking spray. Set aside.
Place sugar,cinnamon and cocoa in a large plastic bag, mix well.
Shake 8-10 pieces of biscuits in the sugar until well covered.
Place biscuits in pan. Arrange in even layers.
In a small pot melt butter. Add brown sugar, stir. Add 1/2 cup mini chocolate chips, stir.
Pour mixture over biscuits.
Place in oven and bake for 15 minutes. Cover with foil and bake for an additional 15 minutes.
When done allow to cool for 5 minutes. Flip into serving platter.
Heat whipping cream and mini chocolate chips in a small saucepan. Mix until smooth.
Pour over bread.
Serve and ENJOY!