Busy night? Need something quick to make for lunch? Have no time to run to the store to get special ingredients? This Tomato Sauce Pasta will simplify your meal preparation and make dinner hassle free!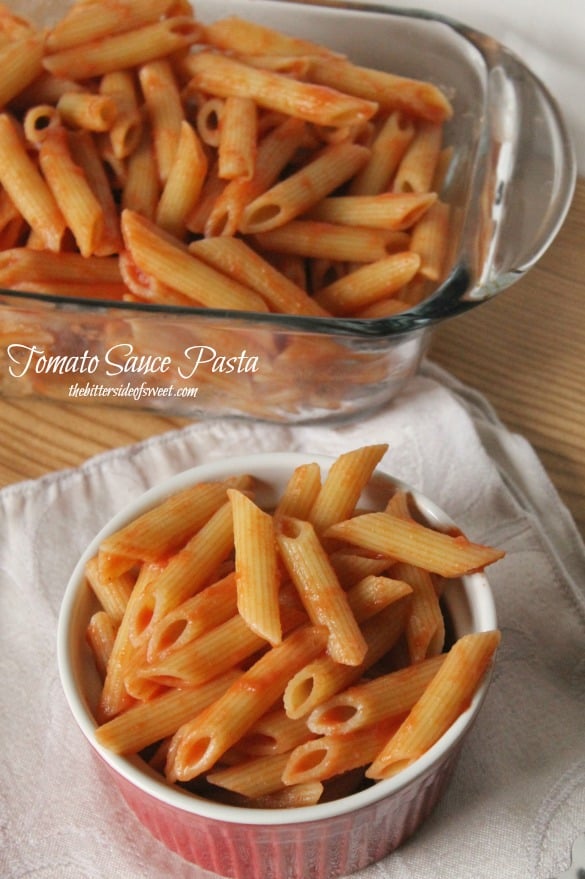 I am going to share a secret with you. There are a lot of times where we eat very simple. Simple meaning, no fuss, no worries, no fancy ingredients. Simply meaning pasta, butter and tomato sauce. That's it guys! This happens to be our biggest go to meal. I ALWAYS have tomato sauce in the house for this pasta and for pizza. My husband taught me how to make this tomato sauce pasta about 8 years ago and it is the one dish we eat most often.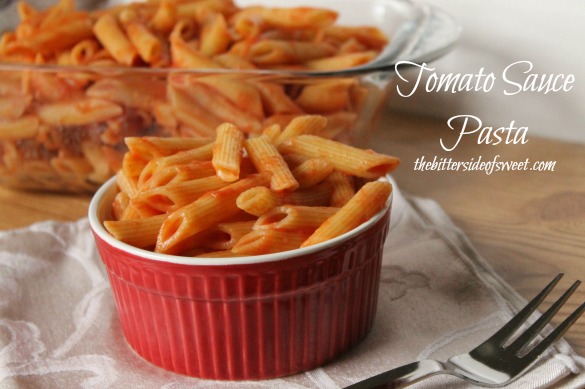 Why am I sharing with you now? Because let's face it. We don't always have time. I've been talking about time a lot lately. Yes there are 6 people in our house and most of us going a different direction multiple times a day. So sometimes we just need simplicity. The trick to this dish is getting it together while the pasta is still piping hot. When the tomato sauce hits the pasta that is already covered in butter it gets creamy. You can hear it when you stir the pasta. Then if you have some Parmesan cheese, go ahead and top it with that and then dig in! Seriously you will be looking for me. My kids actually make this for their school lunches a couple times a month. It doesn't stay hot for them but they still love it anyways. I recommend eating it right away. If you have left overs the next day, it loses its creaminess so touch it up with a little bit of olive oil and you are good to go! ENJOY!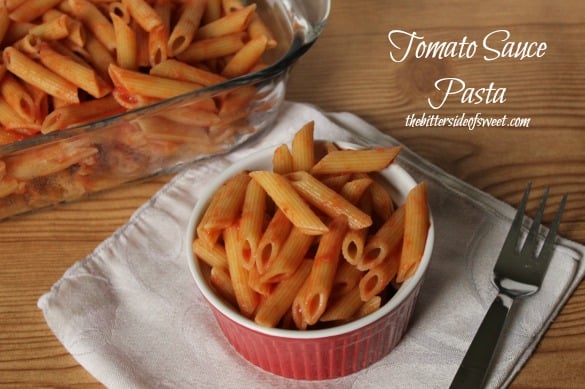 Want to connect more with TheBitterSideofSweet? Follow at:
Facebook | Bloglovin | Pinterest | Instagram | Google+ | Twitter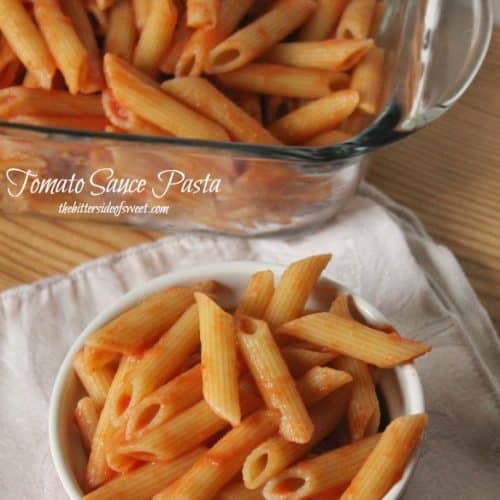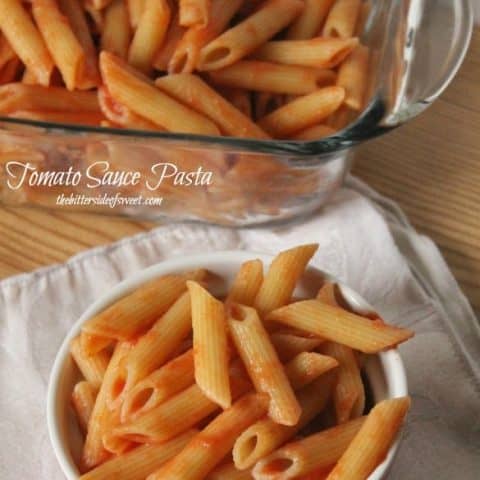 Tomato Sauce Pasta
Easy 2 ingredient pasta made in under 30 minutes
Ingredients
1 16 oz box of pasta, I used penne
2 1/2 tablespoons butter
1 cup no salt tomato sauce
Instructions
Cook pasta according to directions on the box.
Heat tomato sauce in the microwave for 40 seconds.
When pasta is done, drain and pour into large bowl.
Quickly add butter and stir till melted.
Quickly add sauce and stir.
Serve warm and ENJOY!!
this recipe may be linked at these sites!