An easy cookie to make, these Toffee Chocolate Chip Cookies are packed with toffee and chocolate flavor! Perfect for Christmas cookie trays!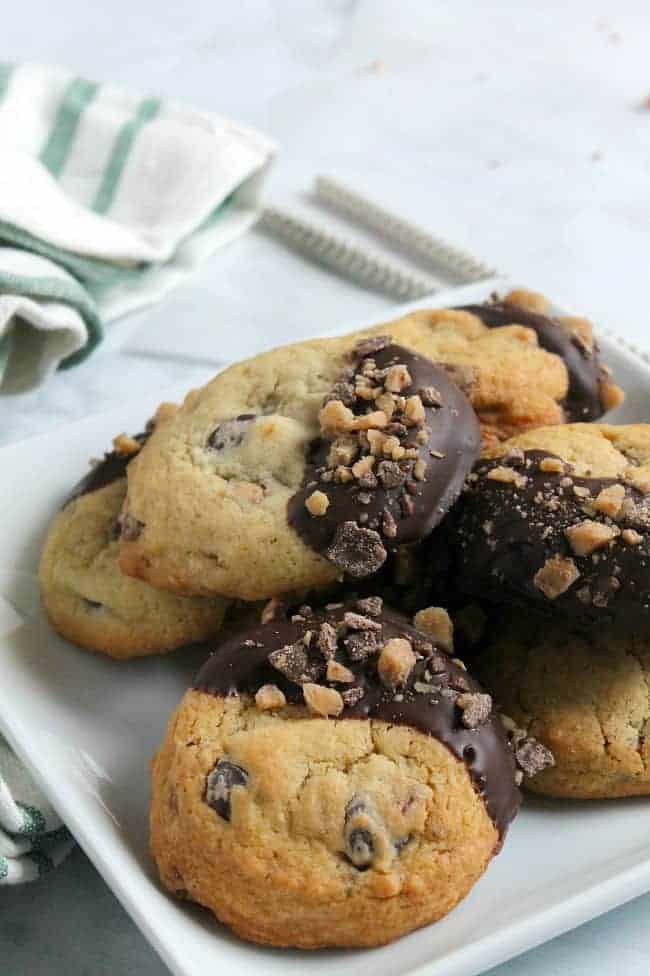 If you've come here looking for a delicious treat! Look no further!
Toffee is so underrated in my experience and we just do not see it enough in recipes. That is why I am loving these so much!
When I decided that I would dip the cookies in chocolate and sprinkle with toffee I really was just going for something pretty. But boy oh boy, that was a GREAT idea! It really gave you more toffee flavor and they just made the overall presentation perfect!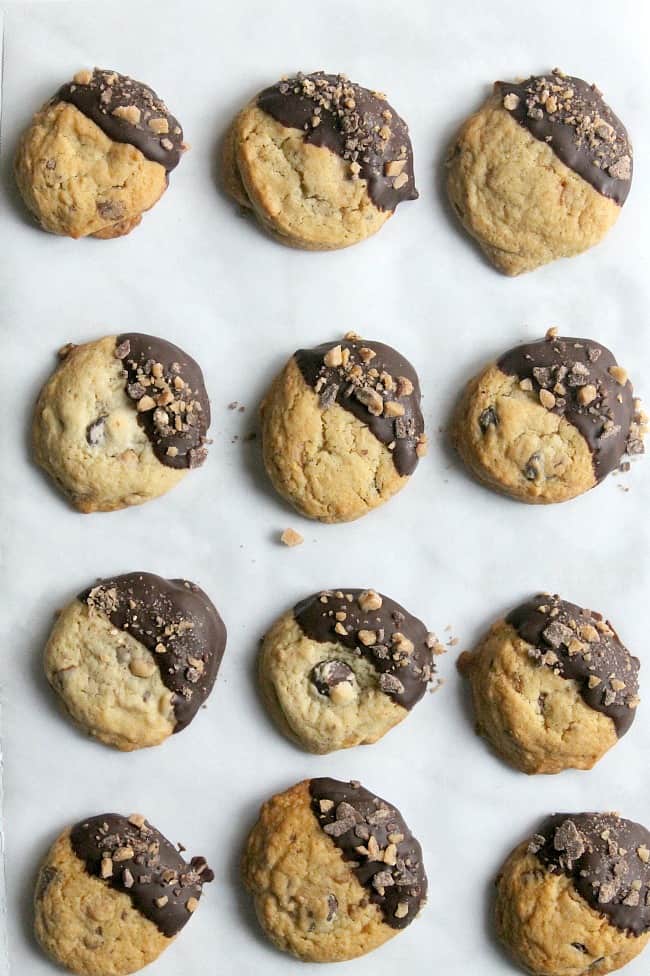 With this recipe I decided to add an additional egg white. Not sure if it was necessary but I made these twice and I really liked it with the egg white. It made the cookies have a crunch to them which I enjoy!
My family loved them too because this batch didn't last 24 hours in my house!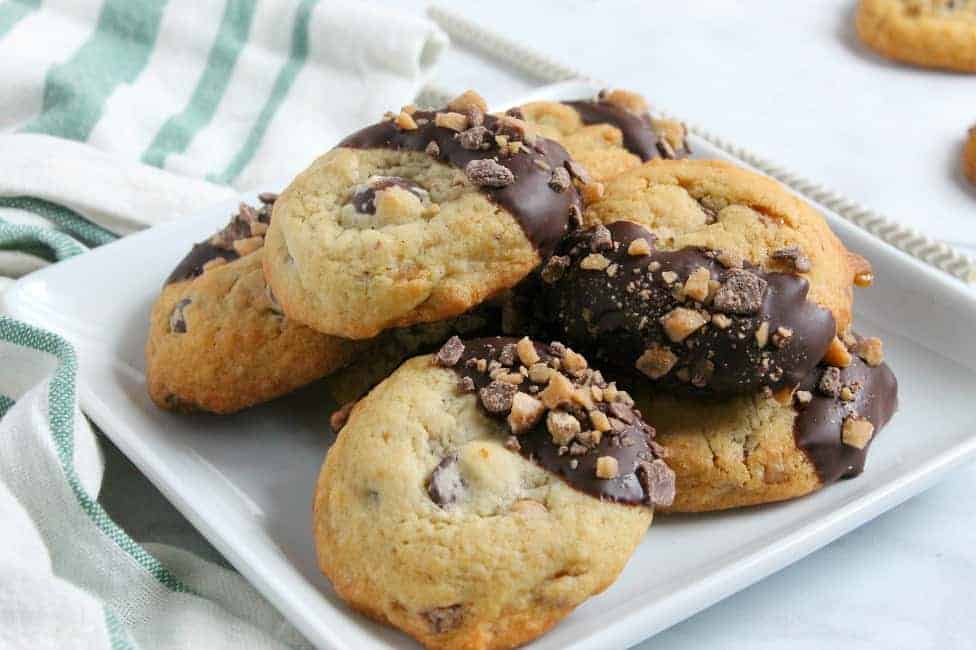 WANT TO CONNECT MORE WITH THEBITTERSIDEOFSWEET? FOLLOW AT:
Facebook | Pinterest | Instagram | Twitter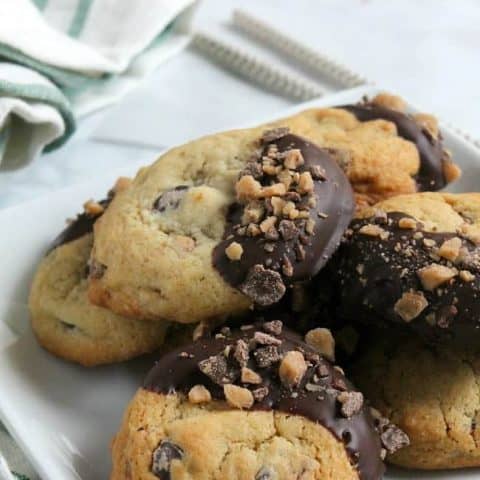 Toffee Chocolate Chip Cookies #ChristmasCookies
Ingredients
1 stick butter, softened
⅓ cup brown sugar
⅓ cup sugar
1 teaspoon vanilla
2 eggs
1½ cup flour
½ teaspoon baking soda
1/2 cup chocolate chips
1/4 cup toffee chips
For garnish:
1 cup chocolate chips
1/2 cup toffee chips
Instructions
Preheat oven to 375 degrees. Line baking sheet with parchment paper, set aside.
In large bowl add butter, brown sugar and sugar. Mix.
Whisk in vanilla and eggs.
Sift into sugar mixture flour and baking soda.
Stir in chocolate chips and toffee chips.
Bake for 9-11 minutes or until golden brown. Allow to completely cool.
Melt 1 cup chocolate chips. Dip half of each cooking into chocolate. Sprinkle with toffee chips.
Place on baking sheet and allow to harden for 30 minutes.
Serve and ENJOY!
Notes
Once you dip the cookies into the melted chocolate, you can place them in the freezer for 5 minutes to quicken the hardening process.
Recommended Products
As an Amazon Associate and member of other affiliate programs, I earn from qualifying purchases.
Don't forget to check out all of the other recipes today for Christmas Cookie week! ENJOY!